Soon, it might be a helpful reminder of all the places on your body where you're wearing miniature computers.
This weekend, at the annual South by Southwest conference in Austin, Texas, Google unveiled an early prototype of motion-sensing "smart shoes," with an embedded speaker on the tongue of the shoe that can yell motivation at you when you're being lazy, or encourage you when you're being active.
Google would probably also like people to get comfortable with the idea of wearing and interacting with small devices, since -- have you heard? -- it's releasing a pair of hotly-debated connected glasses later in 2013. Google wants its Glass to be like shoes, something customers will don on a daily basis, something they don't leave home without putting on, an indispensable part of their lives.
You can watch blue-eyed, blond-haired Engadget reporter Brian Heater try out the Google shoe and get generally berated by his high tops below (Like The Huffington Post, Engadget is owned by AOL):
In any case, the cyborgification of America is afoot (quite literally, if Google ever takes its concept shoe farther than the prototype stage). Alas, those lusting after a pair of Google shoes will likely have to wait for some time as, again, Google told multiple reporters that what it was showing was nothing but a prototype, and that it had no current plans to take the shoe to market.
Until then, you'll have to satisfy yourself with wearing tiny, motion-sensing, Internet-connected computerized devices everywhere else on your body. You can still probably make a Google+ account for your Florsheims, though.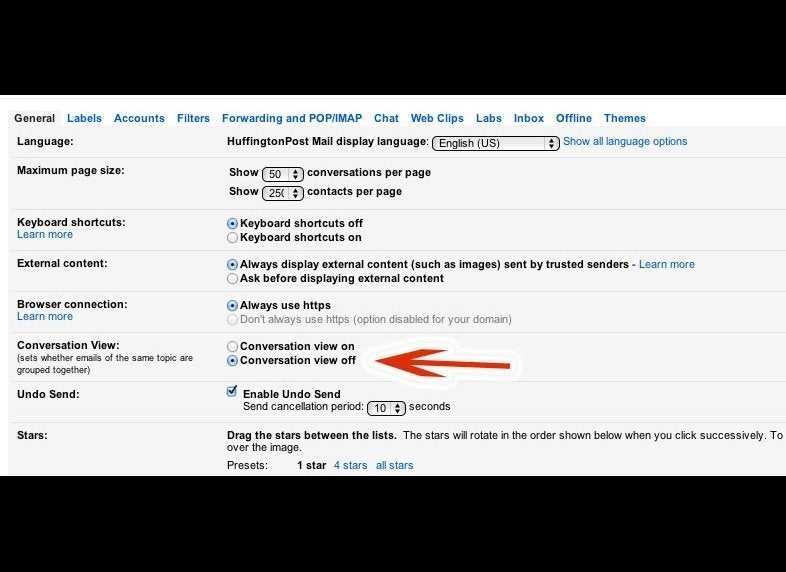 7 Gmail Questions You Were Afraid To Ask