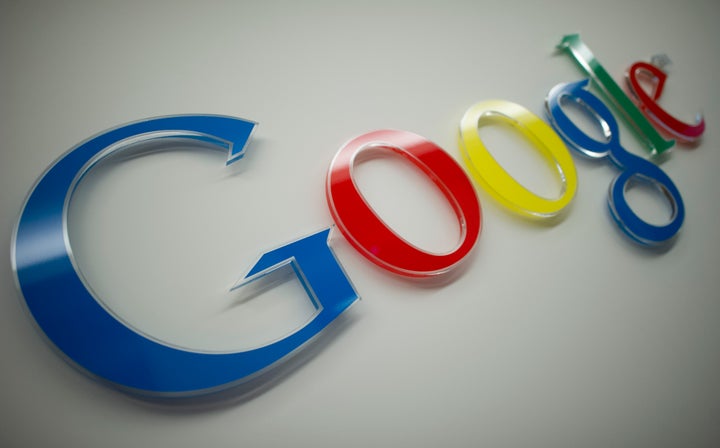 As the Federal Trade Commission nears a decision on whether to sue Google for antitrust violations, a new company practice has emerged as an example of the search giant's alleged abuse of its market share -- its decision to tilt some search results toward paid advertisers.

Under the new policy, which Google quietly rolled out in mid-October, the company highlights the products of paid advertisers on Google Shopping, its comparison-shopping service, while effectively discriminating against other companies who do not pay to be listed. For example, one company frequently missing in Google Shopping results is Amazon.com.
Analysts said Google's pay-to-play listings are doing online shoppers a disservice.

"I think it's a better system when you include people who should be there and not just people who pay," said Danny Sullivan, editor in chief of Search Engine Land, a website that covers the online search industry. "Amazon is clearly one of the largest merchants not participating and that's a big black eye for Google."
In a statement, a Google spokeswoman said: "Google Shopping makes it easier for shoppers to quickly find what they're looking for, compare different products and connect with merchants to make a purchase."

On Wednesday, Microsoft published a blog post claiming that holiday shoppers are being "Scroogled" because Google requires fees to list merchants in the part of its search engine dedicated to shopping results.
"The result of this new 'pay-to-rank' system is that it's easy for consumers to mistake an ad for an honest search," the blog post said. "That's not right, it's misleading."
The blog post was part of a multimedia marketing campaign launched Microsoft that includes television commercials, newspaper advertisements, billboards and a new website, Scroogled.com.
But what the campaign doesn't mention is that Microsoft also favors advertisers with more prominent positions in searches. The company says merchants can get "higher visibility" on Bing Shopping by paying a third-party site, Shopping.com.
Bing director Stefan Weitz said that, unlike Google, Microsoft's shopping search engine lists both paid and unpaid merchants, and doesn't show results based on which one paid.
In coming days, federal regulators are expected to decide whether to sue Google, the creator of the world's most popular search engine, for antitrust violations.

Major Google rivals, including Microsoft, have argued that FTC action is needed because Google -- which commands 67 percent of the search market -- has the power to play gatekeeper over the Web, directing interested buyers to the sites of companies that have paid to be listed and away from those who refuse to pay.
Google says it's simply trying to improve users search experience by changing its algorithm to show the best results, and has said that "competition is a click away" -- a veiled reference to Microsoft's Bing search engine.

The FTC declined to comment on Wednesday.

While Google's rivals say the company's new fee-based policy shows the need for FTC intervention, Sullivan said Google's new practice might not be evidence that the company is violating antitrust law. Google, he said, could now argue that by accepting payments from merchants, Google Shopping is a collection of ads -- and not a search engine. Such a distinction could potentially help the company avoid antitrust violations.

"Is it a search result or is it an ad?" Sullivan said. "If it's an ad, it doesn't fall into the anticompetitive review that is going on."

Critics say Google's new pay-to-play policy marks a sharp departure from what the company's founders publicly pledged to do when the search giant went public in 2004. In a letter to investors, Google's founders Larry Page and Sergey Brin said Google's search results "are unbiased and objective, and we do not accept payment for them."
"We will live up to our 'don't be evil' principle by keeping user trust and not accepting payment for search results," they said, but added that they "also display advertising, which we work hard to make relevant, and we label it clearly."

Google Shopping discloses that search results are based on merchants who paid them by publishing a "Sponsored" disclaimer over them, though consumers are unlikely to notice. Bing offers no such disclaimer, Sullivan said.
"There's no way for you as a consumer to go to Bing Shopping and know if [a merchant] paid to be listed or did not pay to be listed," he said.
Sullivan said the FTC's guidelines of what constitutes a search engine are unclear and the agency has failed to enforce its rules on how paid advertising on search engines should be disclosed to consumers.

"It's a perfect example of why the FTC should look at whether consumers understand what they're getting when they use a search engine," Sullivan said, "because the entire space has gotten more complicated and confusing."
Calling all HuffPost superfans!
Sign up for membership to become a founding member and help shape HuffPost's next chapter
BEFORE YOU GO