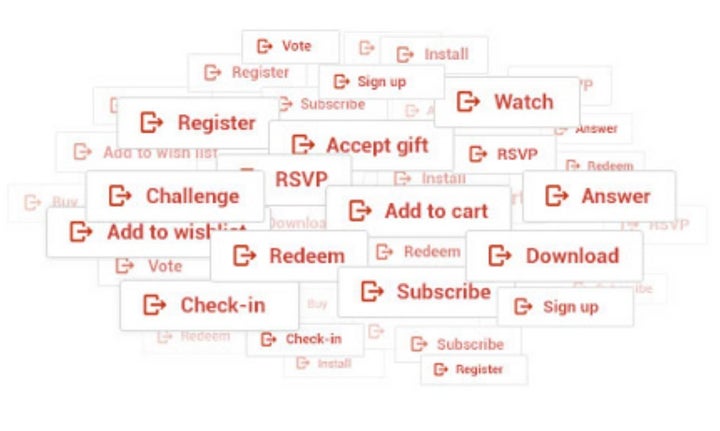 When you look at the explosion of Facebook or Twitter as platforms, it's hard to deny the significance of third party developers who built applications to enhance the social networks.
For months, Google engineers have been hard at work improving Google+, the social network layered across Google products. Now Google+ is turning to outside developers for help super-charging its platform with the launch of Google+ Sign-In.
It all has the makings of a classic win-win. For developers, there's the potential for an app to "take off" when paired with Google+. For users, the more people who are developing for Google+ features and products, the better Google+ will be. It's not difficult to see why all of this is a win for Google too.
But Facebook does that already, right? Facebook Connect? That may be true but Google is offering some things that Facebook doesn't.
(1) Mobile Advantage: Google has its own mobile operating system. It's making use of that by allowing instant-app install to Android devices when one connects with Google+. For example, if an Android user signs in with Google on a partner's website, like The Guardian, he or she will have the chance to instantly install that app to their mobile device, even if visiting from a desktop computer. This is among the ways Google can make experiences seamless on mobile with its own OS.
(2) Call-To Action Buttons: Google launched something called Interactive Posts that can get developers' imaginations running wild. Facebook has nothing quite like it, but within Google+ itself, partners can have a prominent button display alongside content with a simple call to action. Buy. Listen. Watch. Answer. Check-In. Add To Calendar. Record. Invite. Install. Confirm. Bookmark. Review. The possibilities are endless. In fact, Google has launched with 100 possible buttons partners can utilize, and a Google spokesperson tells HuffPost more could be in the works based on feedback from the community. On Facebook, you can Like. Rumors have long said there's more buttons to come, but that still hasn't happened yet.
(3) Other Google Products: A clear advantage Google has over Facebook is the ubiquity of its many products: Search, Gmail, Maps, YouTube, and so on. It has the potential to tap into these and it's doing so with Google+ Sign-In. For instance, when you find a movie you want to see in Flixster, a movie site, and you're signed into Google, you can one-tap add it to your Google Calendar. In other words, signing in with Google brings the entire Google ecosystem to other services, tied around your identity.
(4) Selective Sharing Only: Google says it won't let apps "spray 'frictionlessly' updates all over the stream." It's a swipe at Facebook itself, without naming it of course. Facebook worked with partners like Spotify to share music you're listening to without you taking any action, but it has drawn privacy concerns and complaints. None of that is a concern with Google's new sign-in system.
Facebook does own one thing Google doesn't, and it's big: the Social Graph and all the data we've inputted into Facebook. As Josh Constine wrote for TechCrunch, "Most people do not have richly filled-out Google+ profiles with data to personalize apps they sign in to."
Still, Google+ Sign-In represents a significant step forward for Google and its potential for growth. A quick look at how initial partners are using Sign-In provides a glance at what could come in the future.
Early Implementations Of Sign-In
In addition to Google Calendar integration, Flixster is allowing users who sign-in with Google+ to read reviews written by people in their Google+ Circles. With Interactive Posts, users can also invite their friends to come along. A "Join" button appears on Google+ and when someone accepts the invitation, it'll get posted to their Google Calendar as well.
In food, OpenTable is an early adopter of Sign-In. The site, which can be used to make restaurant reservations online, allows for sharing restaurant picks and even entire menus to Google+. Friends who click through can make their own reservations if they'd like.
OpenTable's Jocelyn Mangan, vice president of consumer product management, told HuffPost it was a no-brainer to partner with Google. "In the business we're in, helping people go out to eat, it's really relevant to our space," she said.
TuneIn takes advantage of the new "Listen" button. A user listening to one of the streaming network's thousands of stations of music, sports and news can share the station they're enjoying, and users on Google+ can begin listening with one click.
Beautylish uses Google+ Sign-In to make it simple to create a new account on the site, pre-populated with information from Google+ profiles. It also automatically customizes a user's activity feed based on their Google+ Circles.
The most exciting part of Google+ Sign-In and Interactive Posts? As often is the case with new products centered around developers, the best innovation and use cases are likely still to come.
So, developers, have fun. And if you want to learn more, Google will discuss partner stories and technical implementations of Sign-In on Google Developers Live on Tuesday at 2:30 p.m. Pacific Time.
Calling all HuffPost superfans!
Sign up for membership to become a founding member and help shape HuffPost's next chapter