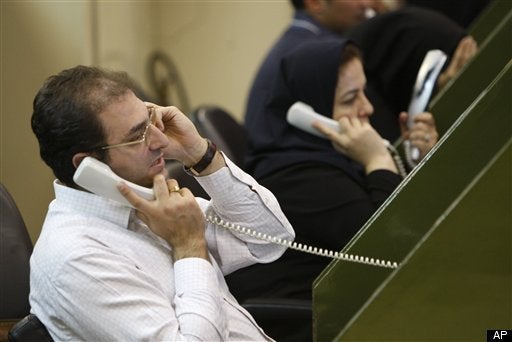 Monday afternoon the Internet giant introduced a speak-to-tweet service that allows callers to tweet by calling one of three numbers and leaving a voicemail. The project is a collaboration between Google, Twitter and SayNow, which Google acquired just last week, according to the Google blog.
The three numbers to call are +16504194196 or +390662207294 or +97316199855.
The service instantly tweets what's said in the voicemail, and adds the hashtag #egypt. There's no internet connection necessary, and people can listen to the messages by dialing the same numbers or visiting twitter.com/speak2tweet.
While the service was put in place in order to help Egyptians trying to tweet amidst the protests, it's unclear if this service will remain in place in the future.
We hope that this will go some way to helping people in Egypt stay connected at this very difficult time. Our thoughts are with everyone there.
Related
Popular in the Community