 Street art is far from static in the ever-changing urban jungle.
Building walls get ripped down, taking with them painstakingly detailed murals; frustrated landlords whitewash over laborious graffiti, and gradually, those impermanent works become nothing but a distant memory.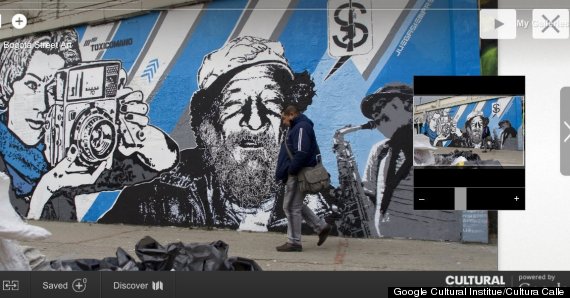 A view of Cultura calle (2013) by Toxicómano, DjLu in Bogota, Colombia.
Created by the Paris-based Google Cultural Institute, the project contains more than 5,000 iconic works cataloged into mini digital exhibits. The project's partnership with hundreds of museums, archives and cultural institutions allows the collections to be contextualized with a history of the region's street art movement. Some works, like the labyrinth of graffiti-covered rooms of Paris 13, even offer interactive Google Street View tours.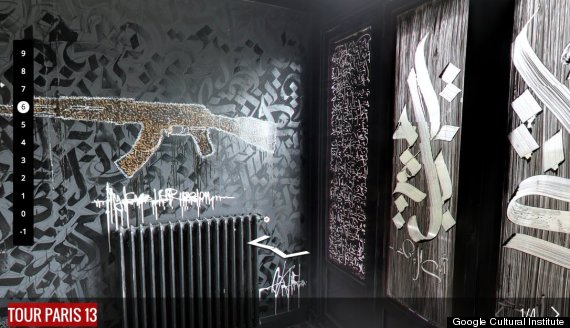 Inside the now demolished Paris 13 tower in France
"Using Street View, you can also explore buildings with street art that are closed to the public, or that have already been demolished—such as the famed Paris 13 tower," the Google Cultural Institute said in a statement. "Street art may be temporary on our walls and sidewalks, but its beauty and vibrancy live on, on the web."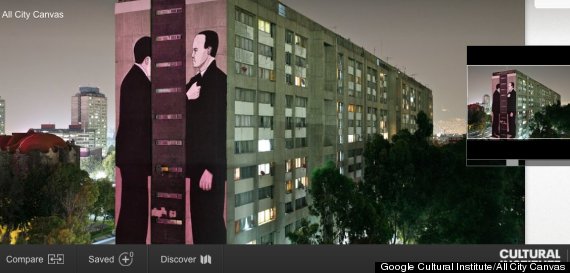 A view of ESCIF's giant mural in Mexico, part of the All City Canvas urban art festival, (image by ARTO O ACC).
"I've always used my street art to democratize art, so it would be philosophically inconsistent for me to protest art democratization through Google," he told The New York Times through a publicist. "[A]s long as they credit the mural to me, and it's not being used for commercial purposes or corporations."
Users can also be "spotters" and contribute to the project by uploading their street art photos to social media with the hashtag #StreetArtProject.