Google Street View's trove of data and visuals has been used to collect images of streets that made history, of colorful glitches and surreal scenes of oblivious bystanders. For Alex Alsup, it's a tool to track Detroit's rapid and continuing devastation following the financial crisis.
Alsup has spent thousands of hours exploring the city virtually. A selection of the images of foreclosed homes he's captured through Google and Bing's mapping services is currently on view at Prizer Gallery in Austin, Texas, and closes Saturday.
The chief product officer at Detroit-based property data company Loveland Technologies is quick to clarify that he's not an artist. He instead described his show, "A Hurricane Without Water," as archaeological, documenting the impact of foreclosure on properties over time.
Alsup uses Google's Time Machine feature to look back several years, and returns to properties he saved in past years to compile records of properties year after year, mostly between 2009 and 2014. He started the ongoing project three years ago and publishes it on his blog, Goobing Detroit.
In the worst cases, you can see vacancy spreading through entire blocks in just a few years, blight taking over empty homes, and foliage growing over the blight.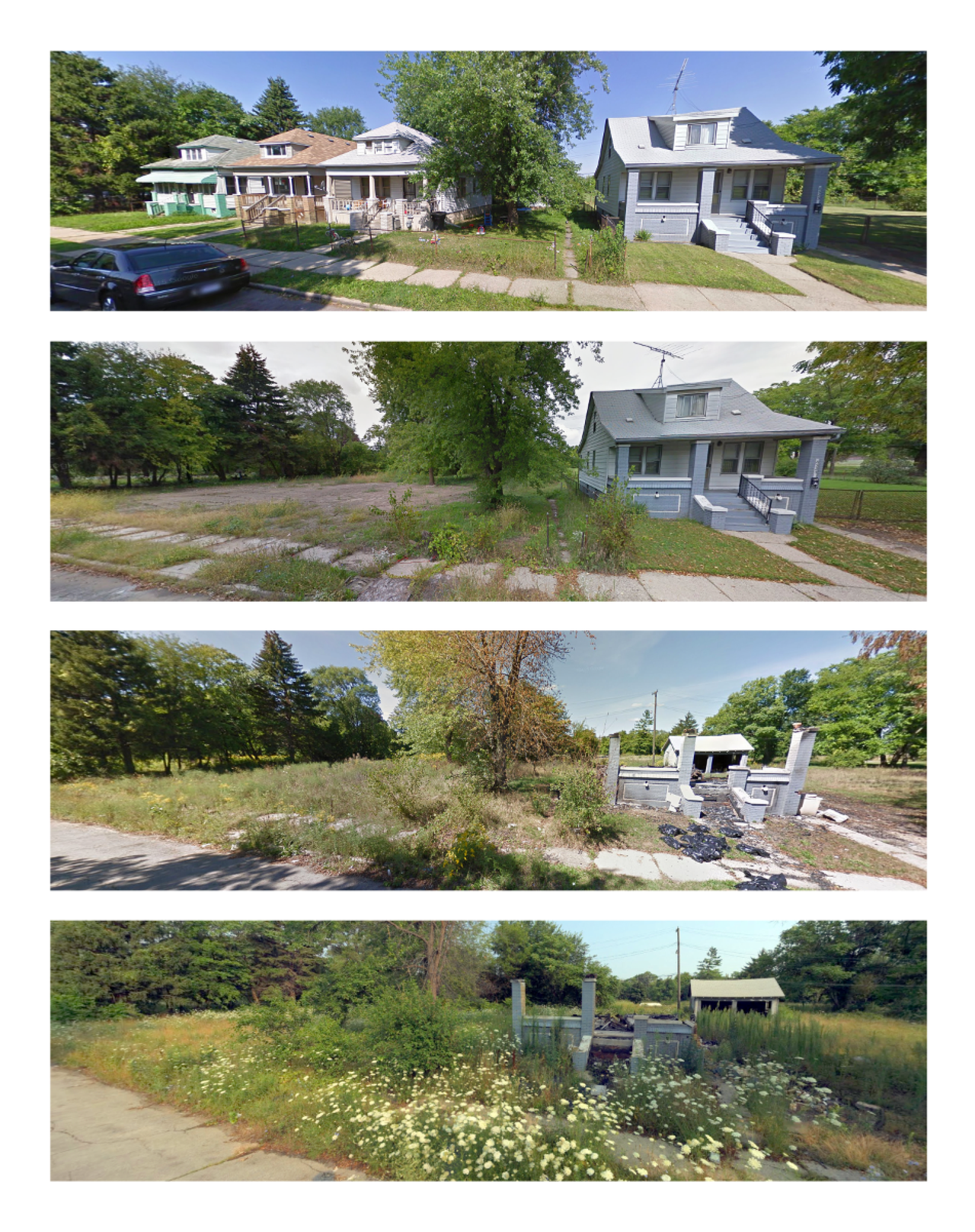 Before he moved to Detroit five years ago, Alsup assumed the city had been in a steady downward decline since the 1960s and that the worst of the damage had been done.
"It was really surprising and striking to see how much destruction there had been since the financial crisis and to try and unpack what was going on there to cause it," he said. "The financial crisis has been far more destructive than, I think, any other moment outside of the fire of 1805."
Alsup and Loveland are most interested in foreclosure due to unpaid property taxes, a problem of unique magnitude in Detroit. Last year, 25,000 houses and lots went through tax foreclosure, including 8,000 occupied homes. Tens of thousands more are at risk this year in a system that housing advocates say is dysfunctional at best, and at worst is systematically driving out poor black homeowners.
Alsup described tax foreclosures as the engine driving the abandonment and destruction shown in his images -- sped up further by arsonists and metal thieves who strip lucrative copper from empty houses, leaving them uninhabitable soon after the former owners are forced to leave.
He believes the series exposes a "very bad policy" when it comes to foreclosures.
"It just seems so capricious and wrong, and it runs counter to everything that everybody wants to see happen" in Detroit, Alsup said. "And yet it continues to happen. And that to me is bewildering and very frustrating."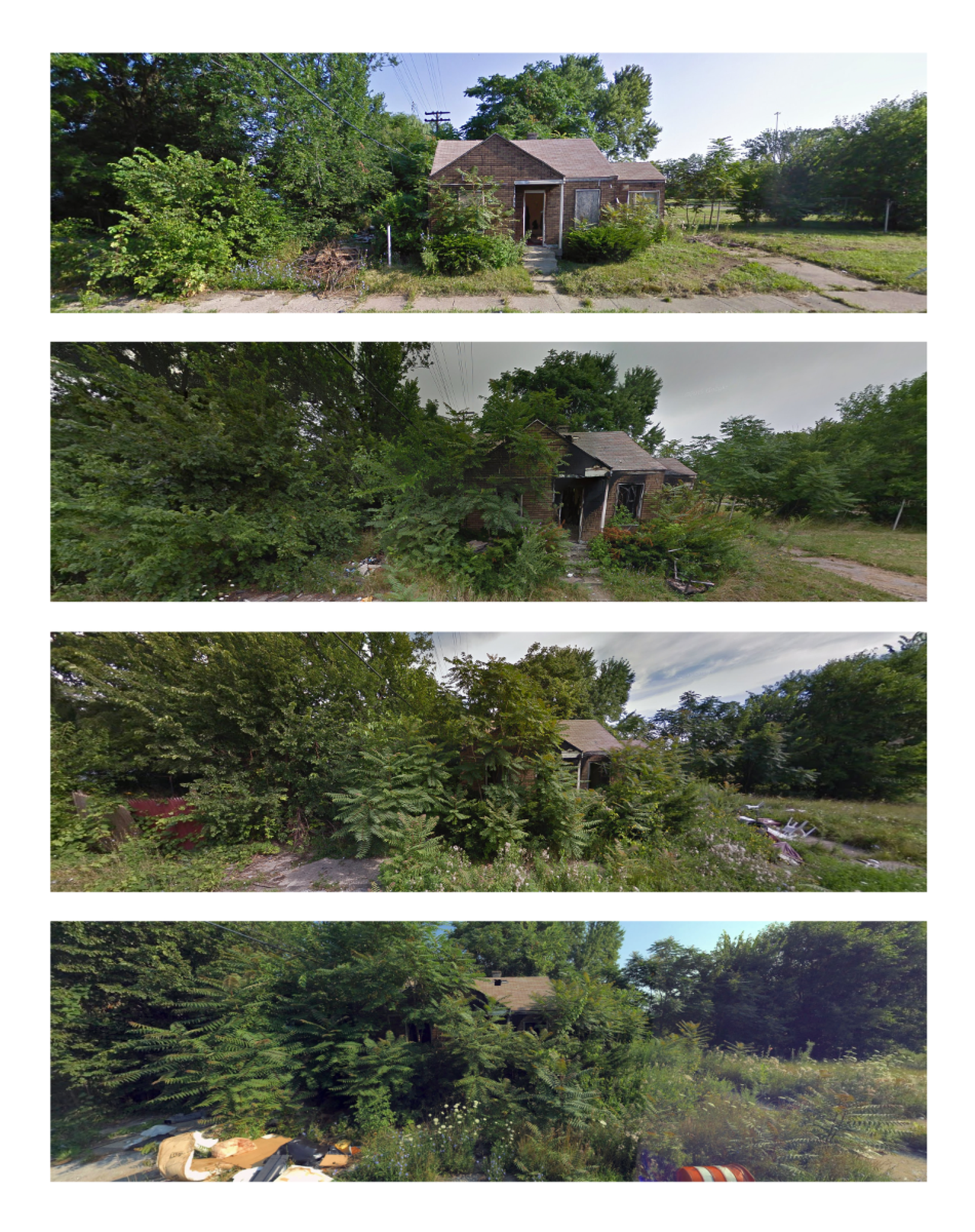 "A Hurricane Without Water" includes historical context and data so Austin gallery attendees can come away with a deeper understanding than they'd get solely from the startling visuals. Without the background information, the extremes Alsup highlights could seem like he's showcasing decay for decay's sake. When Goobing Detroit first drew attention in 2013, it went viral, stripped of most of the context. The images on their own were presented as representative of the entire city and proof of "post-apocalyptic" conditions in Detroit.
"I think there is a level where there's value in that gut reaction to it," he said. "Don't be comfortable with it, don't let it be normal. You should be shocked by it. We have collective ownership in this, it's the idea of the whole country. It's not someone else's problem. It's our problem."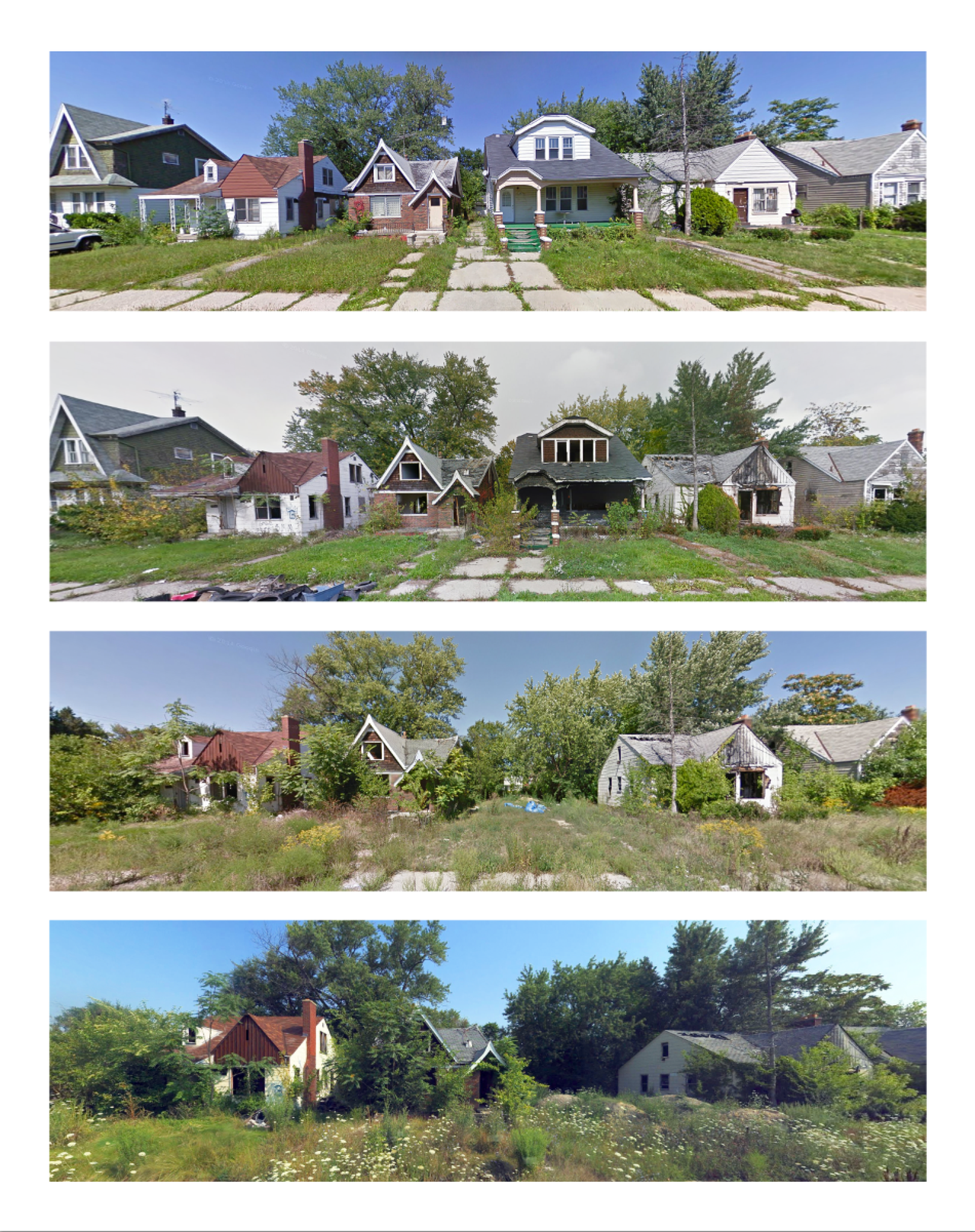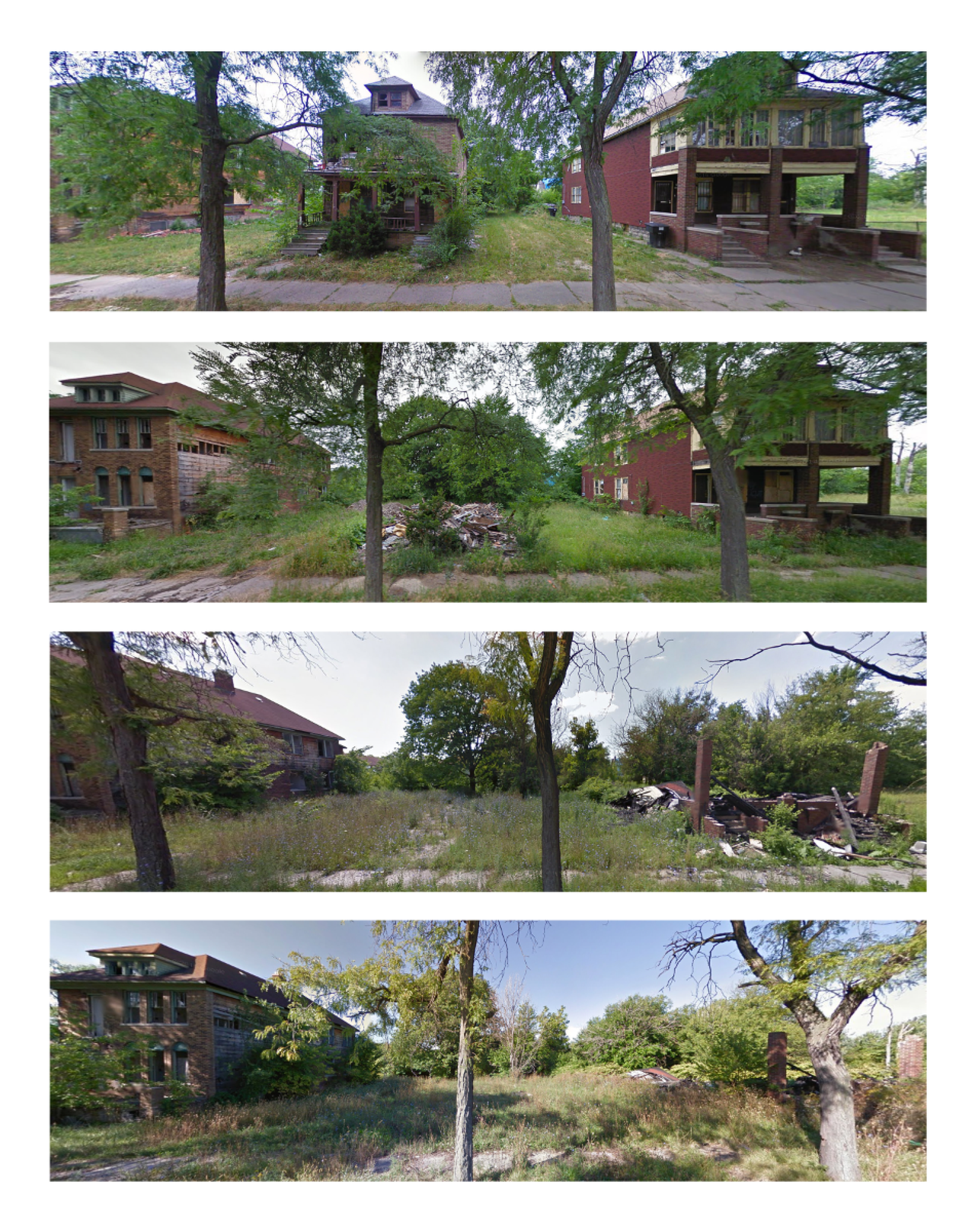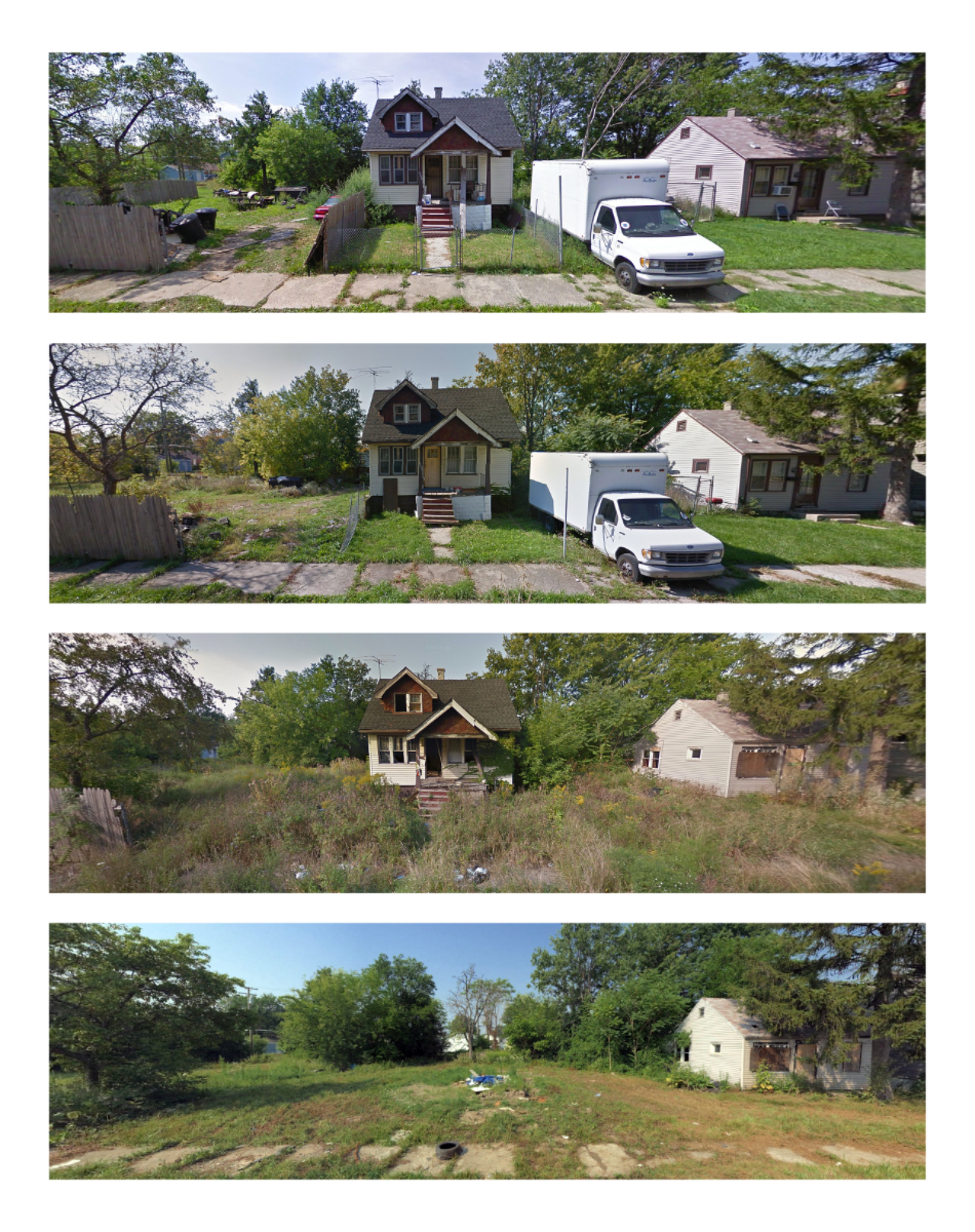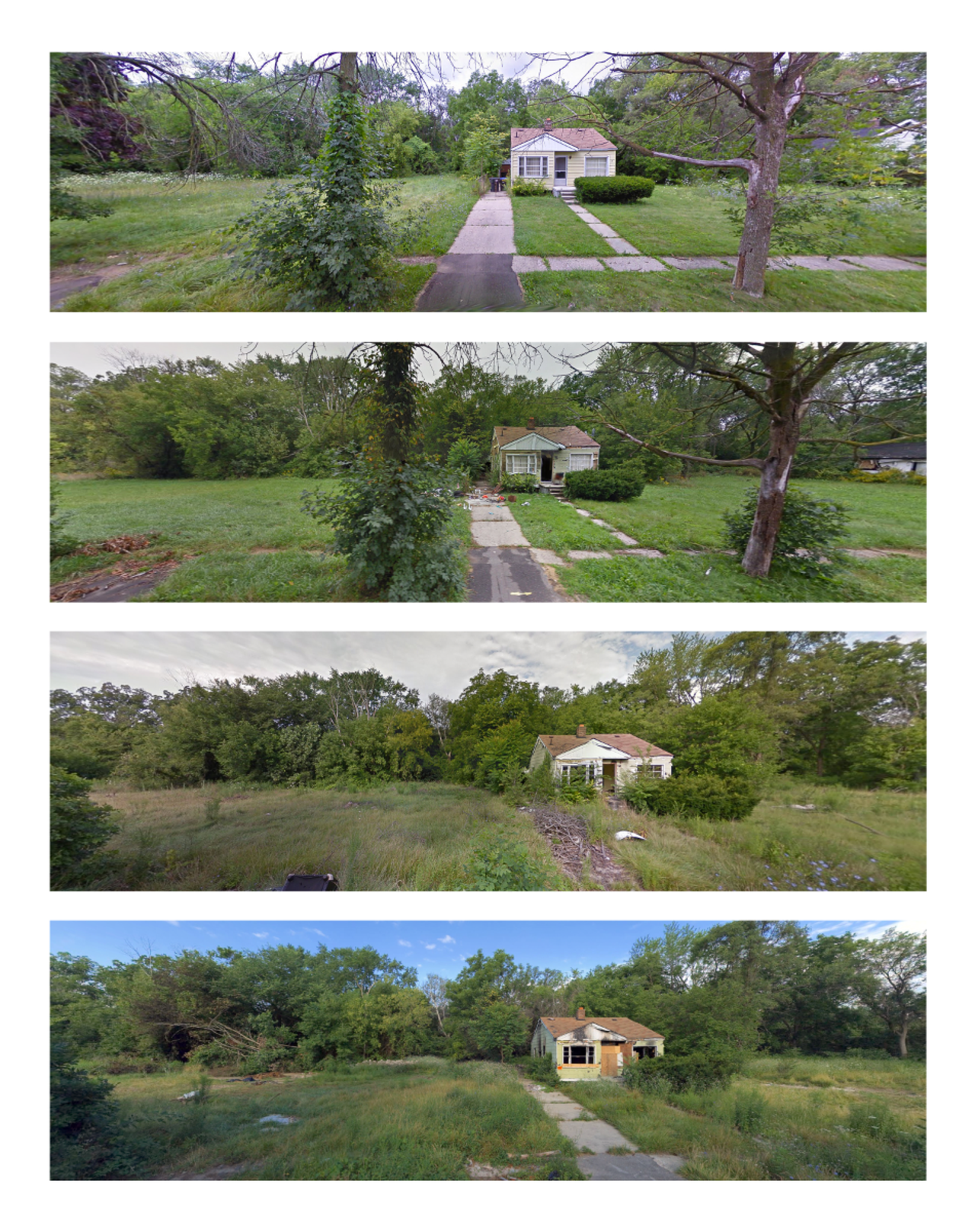 Related
Before You Go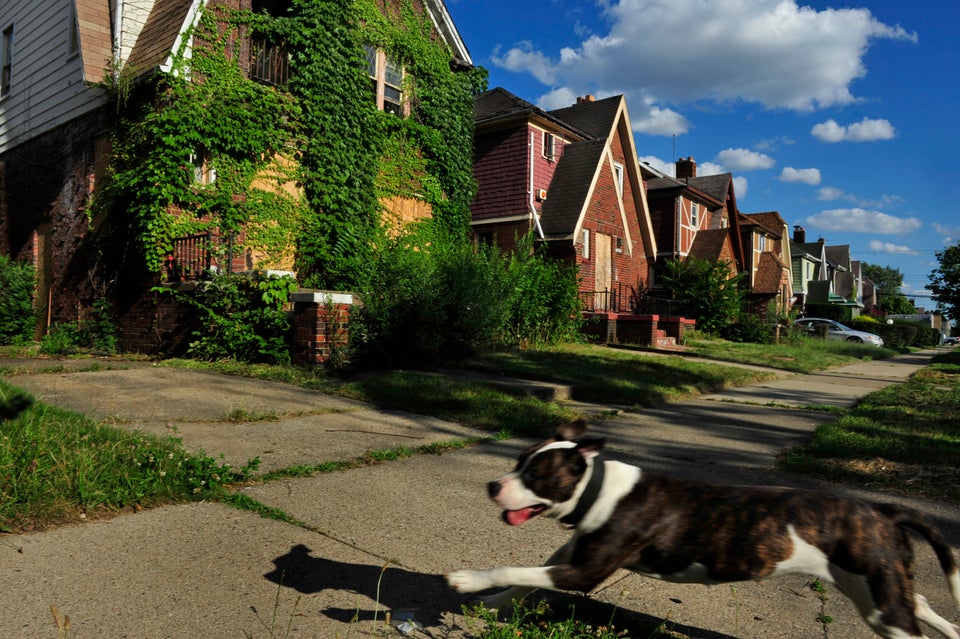 U.S. Cities With The Highest Rate Of Vacant Homes
Popular in the Community