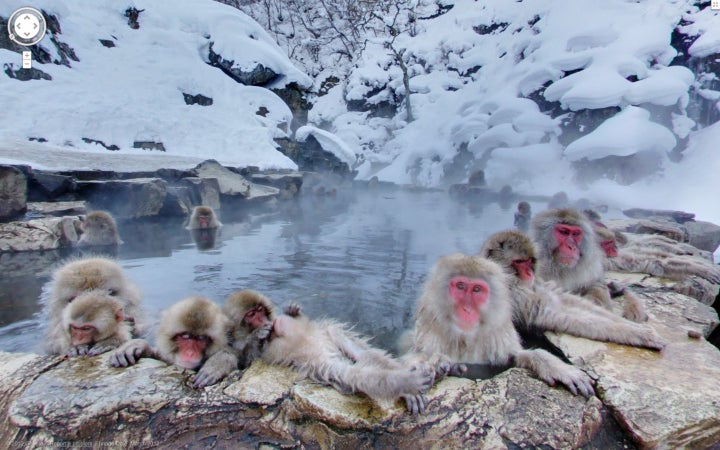 Earlier this year we saw Jon Rafman's surreal Google street view images and were immediately obsessed. Rafman uses Google's surveillance camera as his medium, sifting through the countless shots of empty streets and landscapes for a treasure trove of bizarre events that almost went unnoticed by the world at large.
From a man in a skeleton outfit riding in a baby carriage to a lineup of red-faced baboons in Japan, Rafman's photos remind us of the surreal visuals embedded in our everyday landscapes. While Google Street View appears to be an endless flow of empty roads and abandoned valleys, a closer look could reveal a band of mysterious men wearing balaclavas in Slovakia or a pony standing in a lone field in Scotland. Although all photos are snapped with the same indifferent gaze of a surveillance camera, some images look like crime scenes, while others seem to be random tourist snapshots.
"This infinitely rich mine of material afforded my practice the extraordinary opportunity to explore, interpret, and curate a new world in a new way," Rafman wrote in Art Fag City earlier this year. We can't get enough of the artist's visual bounty; and in case you felt the same, we're offering up another round of world's most beautiful bloopers.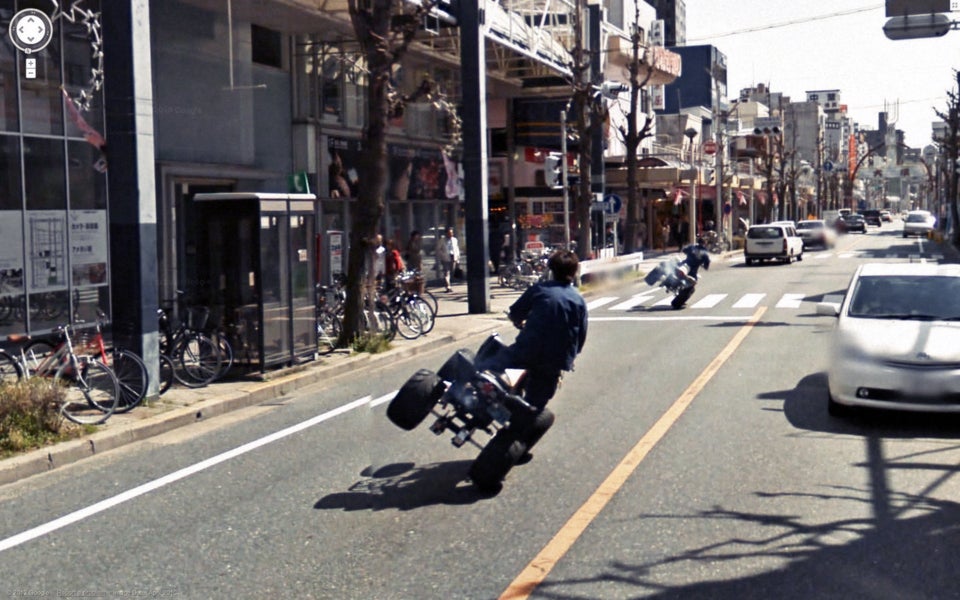 Jon Rafman
Related
Popular in the Community