The odd scene appeared at 39 Zwerchgasse in Mannheim, where a man, presumably nude, appears to be climbing from the trunk of a car while a dog lies on the ground nearby.
Oh Thursday, Der Spiegel discovered the image, which is currently unavailable. According to Google, the mysterious image "is under review and will be available soon."
Granted, this is not the strangest mystery to appear on Google Street View, but it raises a few questions. Is the man escaping the trunk or settling in? Is he really naked? Is the dog dead? What's with the equipment to the left of the car? Is this scene merely a prank on the Google Street View team?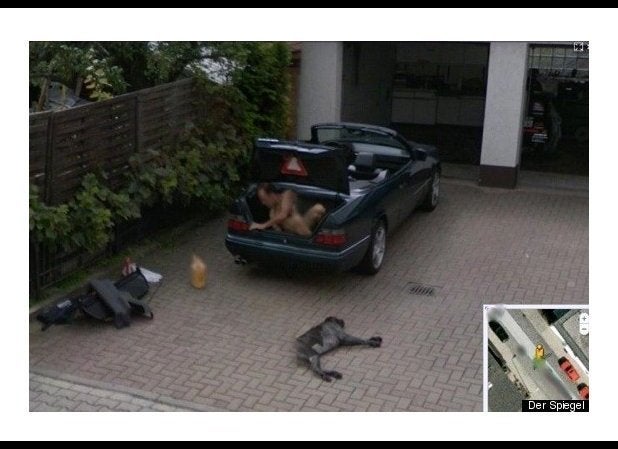 Weirdest Google Street View Finds(CLONED)
Related
Popular in the Community