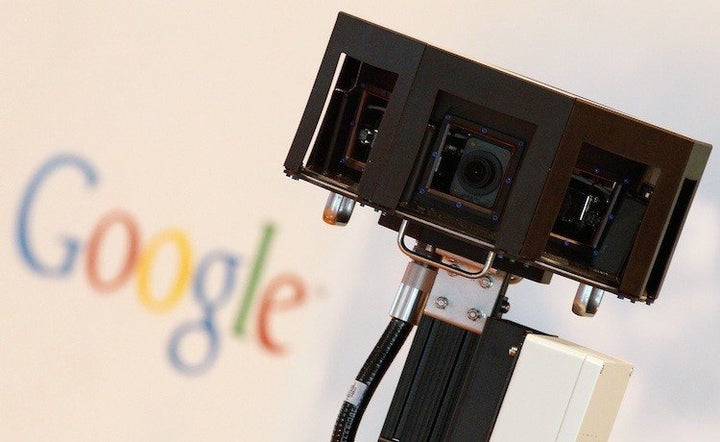 NEW YORK (Reuters) - Google Inc can be sued for allegedly violating federal wiretap law in a lawsuit over the data collection methods of its Street View cars, a judge has ruled.
U.S. District Judge James Ware in San Francisco late Wednesday rejected Google's request to dismiss the lawsuit.
Individual plaintiffs from various states have accused the giant search engine company of intentionally intercepting data from personal wireless networks for its Street View vehicles. Their lawsuit seeks class-action status.
Google's Street View cars take panoramic pictures of city streets. The company disclosed in May that the cars had inadvertently collected data from unsecured wireless networks in more than 30 countries, prompting regulatory investigations.
The plaintiffs alleged that Google used vehicles for its Street View operation to collect and analyze various types of information from their wireless connections, including personal emails, passwords, videos, and documents.
Ware ruled that the plaintiffs had sufficiently stated a claim for a violation of the federal Wiretap Act, allowing them to continue to press their case in court.
However, the judge granted Google's request to dismiss part of the lawsuit. He threw out a claim by the plaintiffs for alleged violations of various state wiretap statutes and a claim under California's unfair competition statute.
"We believe these claims are without merit and that the court should have dismissed the wiretap claim just as it dismissed the plaintiffs' other claims," Google said in a statement. "We're still evaluating our options at this preliminary stage."
The case is in re Google Inc. Street View Electronic Communications Litigation, U.S. District Court, District of Northern California, No. 10-MD-02184.
(Reporting by Andrew Longstreth, editing by Gerald E. McCormick)
Copyright 2011 Thomson Reuters. Click for Restrictions
REAL LIFE. REAL NEWS. REAL VOICES.
Help us tell more of the stories that matter from voices that too often remain unheard.