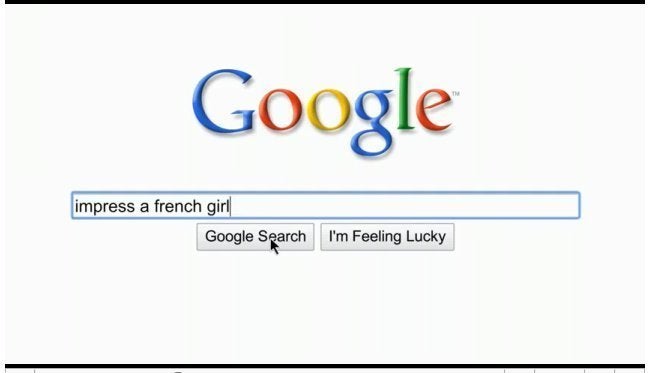 Google aired a Super Bowl commercial during today's Saints-Colts contest, breaking the company's longstanding opposition to TV and brand advertising. Google CEO Eric Schmidt tweeted yesterday that "someone said 'Hell has indeed frozen over'" after urging his followers to "be sure to watch the ads in the 3rd quarter."
In 2006, Schmidt said that brand advertising is "the last bastion of unaccountable spending in corporate America." The CEO explained the company's decision to air the ad in a blog post tonight:
If you watched the Super Bowl this evening you'll have seen a video from Google called "Parisian Love". In fact you might have watched it before, because it's been on YouTube for over three months. We didn't set out to do a Super Bowl ad, or even a TV ad for search. Our goal was simply to create a series of short online videos about our products and our users, and how they interact. But we liked this video so much, and it's had such a positive reaction on YouTube, that we decided to share it with a wider audience.

If you like it too, we hope you'll watch the others. Enjoy.
Scroll down to watch 'Parisian Love.'
Related
Popular in the Community