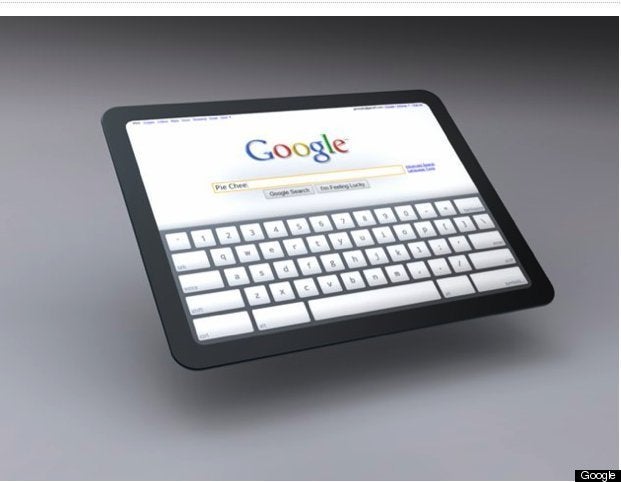 The rivalry between Apple and Google has intensified as the two companies increasingly tread on each other's turf. Steve Jobs, who accused Google of wanting to 'kill us,' recently unveiled an Apple ad platform called iAd that's set to challenge Google's mobile advertising strategy.
Meanwhile, it seems a Google tablet PC, Google's answer to the iPad, is in the works.
Google CEO Eric Schmidt knocked the iPad at Davos earlier this year--"You might want to tell me the difference between a large phone and a tablet," he said--and recently leaked details about the Google tablet that is in the works.
Eric E. Schmidt, chief executive of Google, told friends at a recent party in Los Angeles about the new device, which would exclusively run the Android operating system. People with direct knowledge of the project -- who did not want to be named because they said they were unauthorized to speak publicly about the device -- said the company had been experimenting in "stealth mode" with a few publishers to explore delivery of books, magazines and other content on a tablet.

For a glimpse at Google's 'iPad killer,' check out several pictures posted to the official Chromium website which offer renderings of what a Google tablet might look like. Chromium has also posted a video demo (see below) showing how the device might work.
WATCH:
Related
Popular in the Community