Like a frugal shopper turning to thrift shops to scrimp and save, Google (GOOG, GOOGL), the multi-billion-dollar company, has quietly prowled the country looking to pay rock-bottom prices for an unusual venture that cities have undertaken at taxpayer expense with poor results in recent years: high-speed, Internet networks.
In North Kansas City, Missouri, for example, Google leased the high-speed network the city spent $10 million to build. Google's price? A mere $160,000 a year. But that pales in comparison to what Google pulled off in Provo, Utah, where it paid a grand total of $1 for a network the city built for $39 million at taxpayer expense.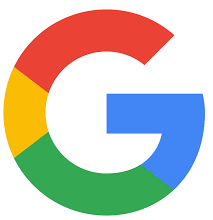 To hear Google tell it, the deals are actually good for these and other cities that, taken together, have sunk hundreds of millions of dollars into constructing high-speed, Internet systems - or broadband networks - that have failed in rapid succession partly because cities are failing to sign up subscribers at a pace enabling them to maintain payments on the municipal bonds issued to finance the projects.
But many critics of these deals, including government watchdogs, argue that they amount to little more than corporate welfare, even as the company attempts to position itself as a savior for these communities. More than that, executives at Google Fiber, as the company's broadband division is known, have enthusiastically encouraged the construction of municipal broadband networks, at the very same time the company cynically attempts to purchase some of those networks for pennies on the dollar.
David Williams, the president of the Taxpayer Protection Alliance President, said Google "comes in like a white knight" to keep municipal broadband systems when cities can longer afford to. "Google is not a good guy here," he continued. "They're building their success on the backs of taxpayers. It's not an upfront handout. But it's backdoor corporate welfare."
Yet Google Fiber is running into all sorts of obstacles turning its foray into the broadband business a success, even as it draws mounting criticism for its new twist on corporate rent-seeking practices - including funding interest groups in Washington that lobby to lift local restrictions and prohibitions on municipal broadband systems.
In financial terms, the picture is murky at best for the company.
While Alphabet Inc., Google's parent company, has provided limited financial data regarding Google Fiber in the last two years, evidence is mounting that this investment has become a drag on a company.
In its first, albeit limited, disclosure about the financial state of Google Fiber, Alphabet Inc. recently reported to investors $3.1 billion in losses for its so-called moonshot initiative, a collection of projects outside the company's traditional business that range from self-driving cars to the Google Fiber effort itself.
Several analysts say the bulk of those losses came as a result of Google Fiber's troubles it has run into trying to break into the broadband business in communities around the country, where it has faced an outcry over a range of problems.
The backlash stems from Google's apparent decision to hire poorly trained, part-time workers who have destroyed water pipes and gas lines in incidents that have caused major disruptions, including the evacuation of homes, apartment buildings, medical centers and schools.
Indeed, hundreds of cases have arisen in in Charlotte, Atlanta, Nashville, Raleigh and Austin in which Google Fiber subcontractors have cracked gas lines and broken water mains, according to news accounts as well as other public records. In Atlanta, for example, Google Fiber contractors have been breaking on average a gas line a day over the last year.
Worse, the company has been accused of engaging in what might be best described as a kind of digital redlining, the practice of denying services to certain communities on the basis of income, ethnicity and race.
In Kansas City, for instance, the company was accused of cherry-picking tiny, well-heeled neighborhoods while initially neglecting lower-income, minority neighborhoods. This digital caste system, deliberate or not, recalls criticisms that Google faces in Silicon Valley where its workforce is overwhelmingly wealthy, white and male.
The troubling situation Google Fiber executives now face is far from where they had expected to be at this point. When the company launched the effort in 2010 to great fanfare, executives proudly declared the effort as the future of broadband connection and made a bold prediction: generating five million subscribers in five years. Today, those predictions seem destined to fall drastically short of projections, with Google Fiber able to claim about 200,000 subscribers so far.
It is against this backdrop that Google Fiber announced a shakeup last week that was not altogether surprising. It fired Craig Barratt and named Jonathan Rosenberg, a close advisor of Larry Page, to replace him. It was clearly an attempt at a reset. But whether Google can afford to hold onto a venture that is fast becoming a drain, both in financial and political terms, is an open question.
Investors would be wise to keep an eye on what's next for Google Fiber. Maybe the time has come for Google to pull out of this ill-fated venture for the sake of investors -- and the taxpayer.
Related
Popular in the Community