"Love doesn't mean doing extraordinary or heroic things. It means knowing how to do ordinary things with tenderness."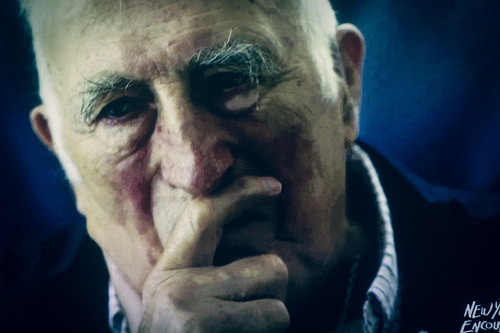 --Jean Vanier
'Father' & 'son' to marry. Guiliana poses in bikini. 'Grey's' star 40-lb. loss. Paula Cooper found dead. Man dies of snake bite.
Invitations to scandal, sex, celebrity, tragedy. These are the popular searches on Bing - and similar results could be found on other search engines - as this article is written.
But what kind of a world would it be if the stories and ideas that captured our attention reflected our common humanity? What if key search engine optimization terms were words like kindness, tenderness, forgiveness and humility?
It might be a world where we can envision ourselves as sisters and brothers in a huge human family, said Jean Vanier, the recipient of the 2015 Templeton Prize honoring individuals who have made "exceptional contributions to affirming life's spiritual dimension."
For half a century, the founder of L'Arche, an international network of communities where people with and without intellectual disabilities live together, has been on a journey of discovery among some of the most vulnerable people in the world.
What he has found, and what he has shared in more than 30 books translated into 29 languages, is the basic desire of women and men to be loved apart from any professional or racial or ethnic or physical or mental boundaries.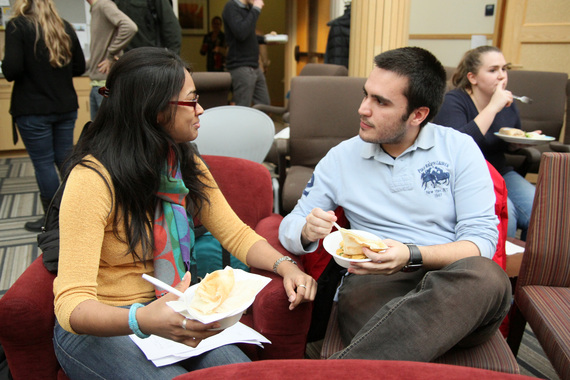 "Love is to recognize that the other person is a person, is precious, is important and has value," the Catholic theologian and humanitarian said in accepting the prize recently at the historic St. Martin-in-the-Fields Church in London.
"Each one has a gift to bring to others. Each one has his or her mission in the larger family of humanity. Each one reveals the secret face of God."
If we choose to follow that path.
At 86, Vanier joins the pantheon of Templeton Prize winners, including individuals such as the Dalai Lama and Mother Teresa.
Today, he sees a world teetering between love and fear, where the culture erects walls of distrust that lead people to fear those who are different.
Fear, he said, that can too easily, turn to hate, and then to war.
"We have a fear of being loved, and a fear of not being loved," Vanier said in a telephone interview from London.
So, for example, two people meeting each other typically might ask a variation of the question "How are you doing?"
But the respondent is afraid to show any sign of weakness by saying more than, "Fine."
And many people asking the question are grateful not to hear an honest response because it would require greater engagement on their part.
Not even houses of worship, which are expected to be caring communities, fare much better.
The U.S. Congregational Life Survey found some six in 10 worshipers reported feeling sad within the last week; four in 10 said in the past week they had a feeling of the blues they could not shake off.
Vanier's own odyssey of discovery of the transforming power of love of neighbor began in 1964 when he visited an asylum in France. The horror of individuals abandoned with little hope in such facilities motivated him to invite two of the men home to live with him.
There are now 147 L'Arche communities in 35 countries and on five continents.
Vanier, with Marie Helene Mathieu, also cofounded Faith and Light, a network of some 1,500 communities in 82 countries with similar models of friendship, mutual sharing and support transcending intellectual abilities.
It has not been easy. Some individuals who have been for so long abused and abandoned may initially respond with anger and distrust, Vanier noted.
But as people with and without such disabilities get to know one another, Vanier said, the curtain of each person's fear and vulnerability is pulled back to reveal the basic need they share with all humanity: To be loved for who you are.
Individuals with intellectual disabilities do not yearn for more power, or greater status. What they desperately want - what we all desperately want, Vanier said - are relationships where we can be loved unconditionally, to be valued simply for ourselves.
"They have an incredible power to reveal to us that we need one another, and can live together in love," Vanier said.
And this recognition of the transforming power of love, an understanding that we share with others a sacred worth unrelated to our wealth, celebrity or physical or mental abilities, goes beyond helping individuals free themselves from the bondage of their insecurities about their own brokenness and vulnerabilities, Vanier said.
It can change the world, he believes.
In many ways, Vanier said, the world has progressed in the 50 years since he invited Philippe Seux and Raphael Simi to leave their institution and live with him.
Many nations have guaranteed greater human rights for people with disabilities, and there is a movement to integrate individuals into communities, rather than warehouse them in inadequate facilities. The theological stigma that disabilities are a sign of God's judgment is also being widely rejected.
Vanier said he was "just touched" by how individuals and agencies throughout the world responded to the earthquake victims in Nepal.
He has grave concerns, however, that financial, political, ethnic and religious fears are growing in a culture that defines success in terms of personal wealth, power and status. People who are different are viewed as potential threats, not sisters and brothers.
"We are moving into a world where there is seemingly greater insecurity," he said. "People who feel more insecure close up into groups ... close up behind barricades."
And what Vanier calls "the inner voice of conscience," our capacity to search for the truth and to seek peace and justice, is often drowned out amid a cascade of information that heightens fears and titillates with depictions of sex, violence and aberrant behavior that reinforces prejudice.
So many would rather busy themselves consuming photos of celebrities in bikinis or stories of inner-city crime than to meet their Muslim neighbor, or their Jewish neighbor, or their disabled neighbor, or their neighbor of a different race or income bracket.
Yet, Vanier said, "Peace can only come as people begin to meet each other."
Those that do have the courage to cross the road, however, to look kindly at people and to listen to them with tenderness, will find people much like themselves, people seeking to be loved for who they are, Vanier says.
And that it is OK for each one of us to admit, "I don't have all the truth. ... I am vulnerable, I am broken. I need help."
Then comes the realization, "I need your help. I need your friendship."
In the end, what you will find, and what you will help the world to discover, Vanier said, is what it means to be human.
Popular in the Community