The New York Post reports that Google is in the process of purchasing the property it is currently renting in Chelsea. The building at 111 8th Avenue between 15th and 16th streets is 2.9 million square feet. Google currently rents over 550,000 square feet in the building.
The price to purchase the space? $2 billion dollars -- or roughly $690 per-square-foot. The Post calls this price "very respectable," in comparison to the $1,500 per-square-foot price the property would have commanded in 2007.
The deal has not yet been finalized.
Below is a look at the building using Google's own Street View: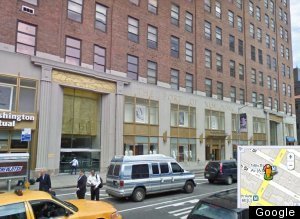 Popular in the Community