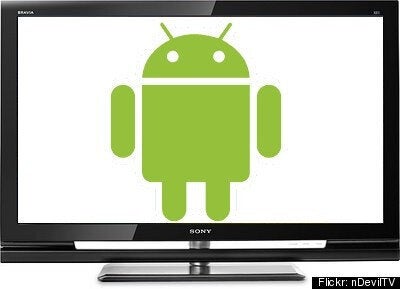 Details on the "Google TV" platform are still thin, but according to reports in Bloomberg, the new technology, which will be used on set-top boxes, TVs, and other devices, will be powered by Google's Android operating system and run on a revamped version of Intel's Atom chip.
The FT suggests that Google may be unveiling the "Smart TV" technology at its developer conference on May 19 and 20 in order to encourage the Android developer community to "create applications for TVs."
Sony will be incorporating Intel's chip into a line of upcoming products, writes the Wall Street Journal.
Bloomberg describes the "Smart TV" experience as one where "the Internet access will be integrated with advanced television guides, personal content libraries and search."
"The revolution we're about to go through is the biggest single change in television since it went color," Intel's chief executive Paul Otellini said to analysts last week.
The companies have not officially confirmed that the web TV platform is in development.
Popular in the Community