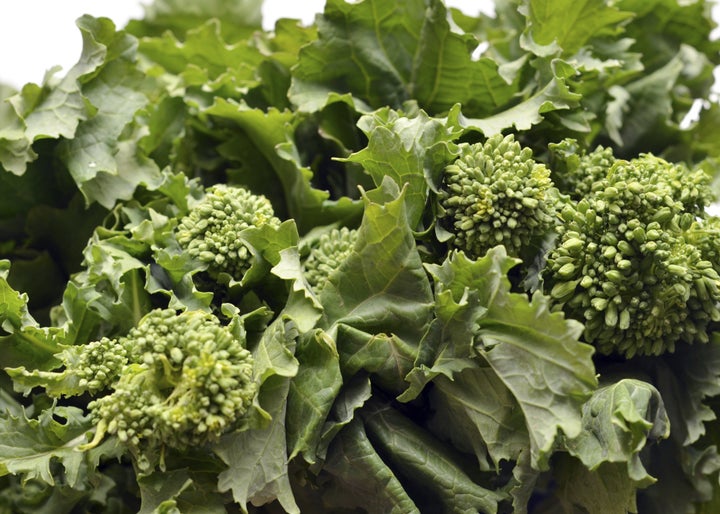 A Google Translate error turned an annual celebration in Spain into something a bit too tantalizing when it changed the Galician word grelo into clitoris, inviting Spanish speakers to celebrate the "Feria Clitoris" (Clitoris Festival).
As fun as a Clitoris Festival may sound, town hall staff were embarrassed to learn of the error, which was discovered Thursday.
Each year, the town of As Pontes, in the community of Galicia, celebrates its local rapini festival, which pays homage to the leafy green vegetable called broccoli rabe in the U.S.
As local organizers sought to promote next year's festival, which will take place Feb. 15, town hall staff relied on Google Translate to give them the Spanish language translation of "Feria do grelo" (Rapini Festival) on the town's website, The Local, reports Spain's La Voz de Galicia.
But people who were excited for rapini may have been disappointed to find themselves reading instead about the town's famed Clitoris Festival. 
On the town hall's Castilian Spanish website, the festival description read, "The clitoris is one of the typical products of Galician cuisine," according to The Local.
The official town website elaborated, "Since 1981, the festival has made the clitoris one of the star products of the local gastronomy."
Town hall spokeswoman Monte García told The Local that Google Translate read the word as the Portuguese word grelo and translated that to the Spanish word clitoris.
"We discovered that Google translates any mention of grelos, on any website, to clitoris," García told the site.
She said the staff was considering filing a complaint with Google to ask them to properly recognize Galician so the same thing wouldn't happen again.
And speaking of vegetables, check out the following.
Calling all HuffPost superfans!
Sign up for membership to become a founding member and help shape HuffPost's next chapter