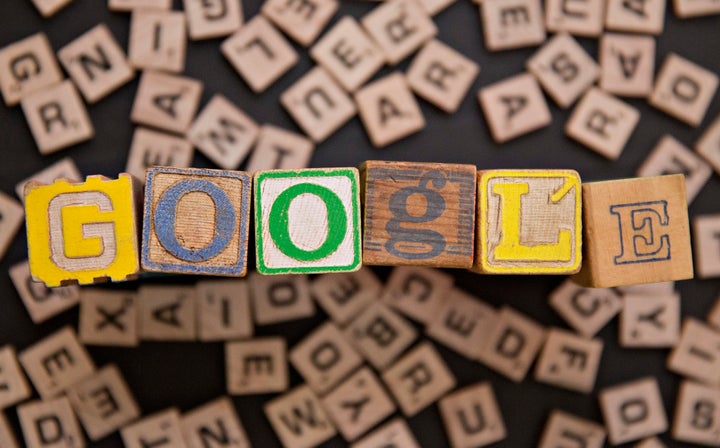 There's only one Google, but the same cannot be said of Alphabet.
When the search giant announced last week that it would become part of a larger parent company called Alphabet, some wondered about impact this would have on smaller businesses that use the same name as the new conglomerate. At least one such company didn't have much time for head-scratching: Alphabet Signs in rural Gap, Pennsylvania, immediately experienced a severe drop in Google Search traffic to its website.
"It was my typical Monday. Very busy, working in the middle of the day. I do a search, and I see Google is now Alphabet. I'm like, is this a joke or something?" Daniel Keane, owner of Alphabet Signs, told The Huffington Post. 
It definitely isn't a joke. Screenshots from the Alphabet Signs' Google Adwords account -- the data hub for the company's marketing efforts on the world's largest search engine -- show that overall "sessions" on Alphabet Signs' website in the days following Google's announcement were cleaved in half compared to the previous year.

Things haven't gotten much better in the days since.
"At this point, our overall search traffic is down around 30 percent total. We're a mid-size sign shop in Pennsylvania, and online is our bread and butter," Sean Masters, Alphabet Signs' IT manager, told HuffPost.
It's possible that the decline is in some way coincidental, but Masters told HuffPost that traffic was normal in the week prior to the Alphabet announcement.
That said, Keane -- whose business started in the trunk of a car and is now online-only -- remains optimistic.
"Sometimes there's nothing you can do about it but restrategize," Keane told HuffPost. He's started to use "negative keywords" to avoid spending money on broader search terms like "Alphabet" that he won't be able to capitalize on. For example, you might think "alphabet post" would be a phrase Keane wants to advertise against, because the word "signpost" is relevant to his business. But search for "alphabet post" and you get a bunch of articles about Google's new parent company -- presumably because people are looking for online "posts" about it. So, Keane might choose to remove "alphabet post" from the list of terms he advertises with.
Google Search is a complicated beast. In the most basic terms, it's designed to deliver what people are most likely looking for when they type in a term. Chances are, folks were looking for information on Google' new parent company when they searched for "Alphabet" last week. Google Trends data cited by Keane in a blog post last week shows a tremendous spike in "Alphabet" searches on Aug. 11, when Google made the announcement. It's summer, and people probably weren't looking for soup.
Keane and Masters couldn't have predicted that one of the most powerful companies in the world would decide to move in on their turf, but they understood the system well enough to make adjustments after the fact.
"The main takeaway should be that you've got to always watch your analytics," Masters told HuffPost. "As soon as we heard the news, we were able to jump in, watch the impact, understand the impact and start making adjustments so our Adwords campaign didn't blow all of our budget on bad searches."
Google did not immediately respond to a request for comment from HuffPost. But Masters recommends small business owners reference a detailed checklist page from Google to understand Adwords better. 
Damon Beres covers consumer technology, video games and the many ways humans interact with their devices. He is based in New York. You can contact him at damon.beres@huffingtonpost.com or on Twitter: @dlberes.
Calling all HuffPost superfans!
Sign up for membership to become a founding member and help shape HuffPost's next chapter