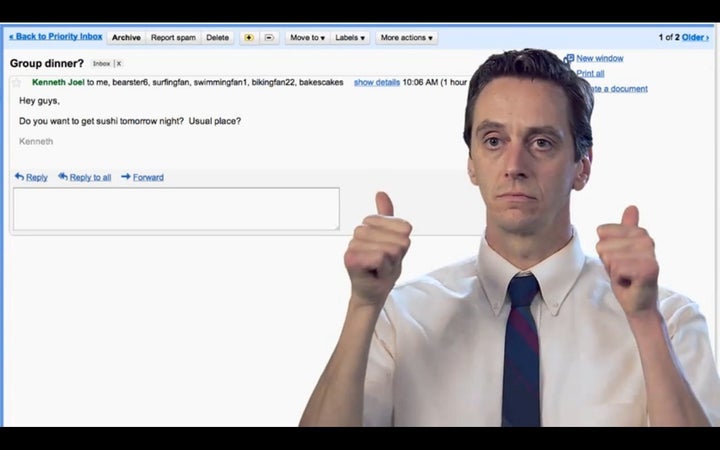 It's April Fool's day and Google has pranked its users yet again.
Google.com's homepage boasts a small link under the search box that reads "New! Gmail Motion: Turn your email into a true body of work."
The link takes users to a blog post introducing a supposed new product, Gmail Motion Beta, that Google says offers "a new way to communicate."
"The mouse and keyboard were invented before the Internet even existed," Google writes. "Since then, countless technological advancements have allowed for much more efficient human computer interaction. Why then do we continue to use outdated technology? Introducing Gmail Motion -- now you can control Gmail with your body."
How does it work? "Gmail Motion uses your computer's built-in webcam and Google's patented spatial tracking technology to detect your movements and translate them into meaningful characters and commands. Movements are designed to be simple and intuitive for people of all skill levels," says Google.
Three videos--from Gmail's product manager, a paralanguage expert, and a movement specialist--are included in the post (See below).
Google also pranked users by "launching" Google Docs Motion, a feature that "will let you use your body to control Google Docs and will launch with a number of key features." These include:
Gesture recognition - over 10,000 supported gesturesEmotion detection - writing tone corresponds with emotionsIn-depth tutorial - start being more productive in a few minutes
Popular in the Community