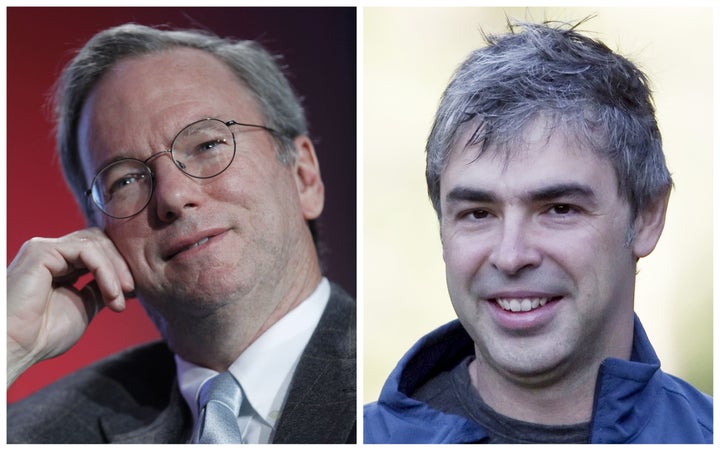 Google's bombshell announcement that Google co-founder Larry Page will replace CEO Eric Schmidt, who has helmed the company for a decade, shocked employees and even the most seasoned Google analysts, who are divided in accounting for why the company has made the unexpected change in leadership. After all, under Schmidt's watch the company has defended its dominance in search, seen its stock price more than triple, and triumphantly entered the mobile realm, where it has stolen share from incumbents like Apple and RIM. Yet even as it has had reason to celebrate, Google's triumphs have been overshadowed by its failed attempts to evolve by launching successful social media and local advertising products, two areas of increasing importance. Its enormous growth--the company now has more than 20,000 employees and over $29 billion in annual revenue--has come with antitrust investigations, invited comparisons to the lumbering Microsoft and contributed to a brain drain as talented employees have fled to startups and smaller, more nimble firms. Google has positioned the transition as an effort to streamline decision making within the company. While experts see merit to this argument, they also paint a more nuanced picture of the shakeup, one of a Silicon Valley success now struggling through its awkward teen years as it attempts to refashion both its product offerings and public image with new management. Schmidt has become something of a public relations liability for a company never far from public or regulatory scrutiny. Though the outgoing CEO has apologized for some of his remarks and dismissed others as jokes, Schmidt has nonetheless made headlines with a series of controversial and inflammatory statements about personal privacy. On one occasion, he stated Google policy was to "get right up to the creepy line and not cross it." In another instance, he advised, "If you have something that you don't want anyone to know, maybe you shouldn't be doing it in the first place."
Schmidt has had trouble distancing himself from these slips and finds himself frequently pressed on privacy and the views he has espoused. "He's kind of a lightening rod now," said Search Engine Land editor-in-chief Danny Sullivan of Schmidt. "Whatever he says, it seems people want to paint him into a corner as a scary guy."
By contrast, Page has a clean slate and offers a fresh face for the company. He has tended to shy away from public speaking and thus far has said little that can be held against him. At a time when Google is struggling to appear innovative, Page, known for his casual dress, middle class upbringing, and technical nature, still exudes the down-to-earth entrepreneur image.
"He gives Google back their founder story, which is something that Facebook has," Sullivan noted. Yet others believe it was Schmidt's decision to step down as CEO, as the executive has developed career aspirations outside of Google. Some speculate Schmidt will remain executive chairman only temporarily before pursuing a career in the public sector, a field in which he has previously demonstrated interest. "He jumped, I don't think he was pushed," said Ken Auletta, author of Googled. "My suspicion is that he won't stay that long." Page's promotion to chief executive will also change the way strategic decisions are made at the Mountain View company, a shift that may help Google become more nimble and better able to compete with rivals like Facebook, which benefits from its smaller size. Since Schmidt joined Google as CEO in 2001, the company has been led by a "triumvirate" comprised of Schmidt and Google co-founders Page and Sergey Brin. This govern-by-committee model may have worked initially, when Schmidt's role was to provide "adult supervision" to the twenty-something entrepreneurs, but as the business and its co-founders have matured, it may be too cumbersome to allow Google to innovate at Silicon Valley speed. Facebook CEO Mark Zuckerberg has been known to boast of how much his company accomplishes with only a "little team." In a statement, Schmidt observed he, Page and Brin had been "talking for a long time about how best to simplify our management structure," and looking for ways to "speed up decision making." Though press releases frequently attempt to spin messy management changes, there seems to be truth to Google's justification. "The problem with Google is speed," said Jeff Jarvis, a professor of journalism at CUNY and author of What Would Google Do?. "Larry, Eric and Sergey sat down and said, 'We're part of the problem. Google is not as nimble as it was or as organized as it was." While there are multiple, diverging explanations for the CEO switch, which takes effect April 4, 2011, most concur that little will to change under Page's watch, given that he has always been an insider at the company and a pivotal figure in key decisions. "Larry Page and Sergey Brin are the face of Google. They are the heart of Google," said Auletta.
But will the job change Page? In his new role, Page will confront a host of new challenges, from overseeing large and diverse teams to facing increased scrutiny, greater pressure and more time in the spotlight.
"He has the strategic sense, but does he have the management patience?" Auletta said of Page. "As CEO, you have to sit down and grind it out--not by inventing algorithms, but by dealing with personalities, people you don't like. He's a guy who doesn't have patience for that."
Popular in the Community