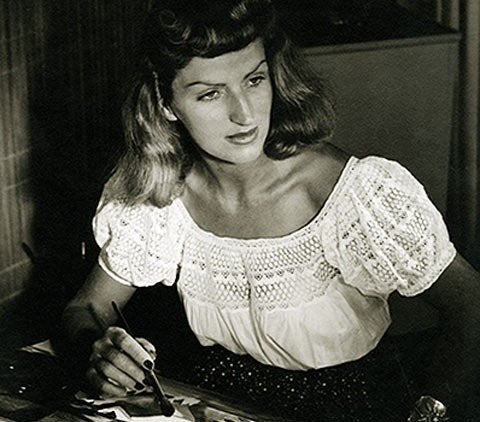 October 21 would have been the 100th birthday of artist May Blair (1911-1978), best known for her work on the animation team at Walt Disney Pictures. Google saluted her creativity and her unique style with a revamped logo on Google.com that featured the bold, bright colors and patterns that were her signature.
Inducted as a Disney Legend in 1991, Blair left her mark on beloved Disney classics such as "The Adventures of Ichabod and Mr. Toad," "Cinderella," "Alice in Wonderland" and "Peter Pan," according to Disney's biography of the artist.
"The way she (Mary) painted - in a lot of ways she was still a little girl. Walt was like that... You could see he could relate to children - she was the same way," Disney Imagineering artist Roland Crump once said of Blair, per Disney.
Although Blair left Disney animation by the mid-'50s, Walt Disney -- appreciating her eye for color and design -- later hired her to work on such theme-park attractions as It's a Small World and the Tomorrowland Promenade.
Take a look at Mary Blair's Google logo (below), and visit Google.com on October 21 to see the logo for yourself.

FAN-MADE VIDEO TRIBUTE TO THE ART OF MARY BLAIR:

Popular in the Community