For those out there who knew all along Google would eventually leverage its position over everybody, news the Mountain View company is taking over hotel metasearch will come as no surprise. What's astonishing about the status of Google's hospitality moves is the fact that collectively, Google and other metasearch entities are outdistancing Adwords. Google's strategies today show no apparent reverence for brands or former collaborators, but has the search giant gone a step too far?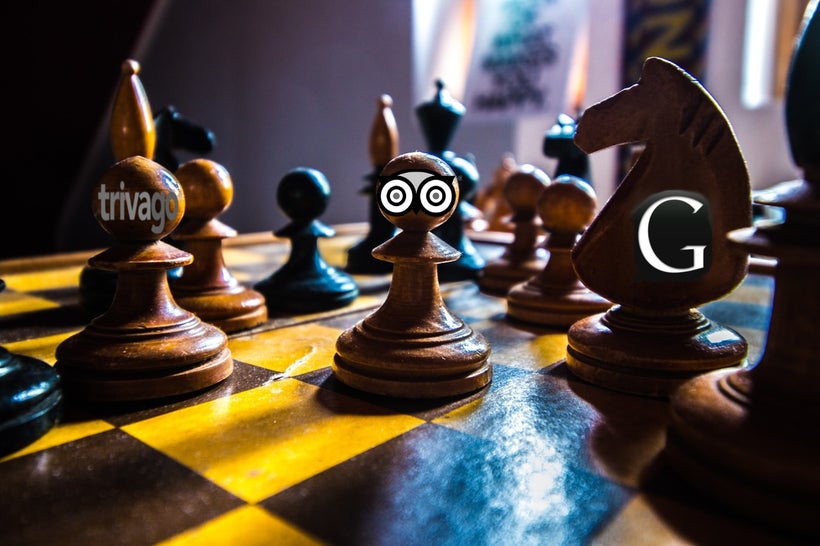 Google seems for all intents and purposed to be going against the early motto of "Do No Evil", but then the company has long scrapped that fuzzy slogan. I cannot help but recall (ReadWriteWeb from 2007) Google before the so-called "search engine wars" ended. Way back when the company leveraged not only "free source" and the "open web", but a waiting digital public as well. Now Google it's easy to see the behemoth truly does operate from a monopolistic stance in almost every market digital touches. Somehow though, the notion of any company backstabbing its core revnue partners strikes me as odd. I am left wondering what is ultimately up Google's sleeves.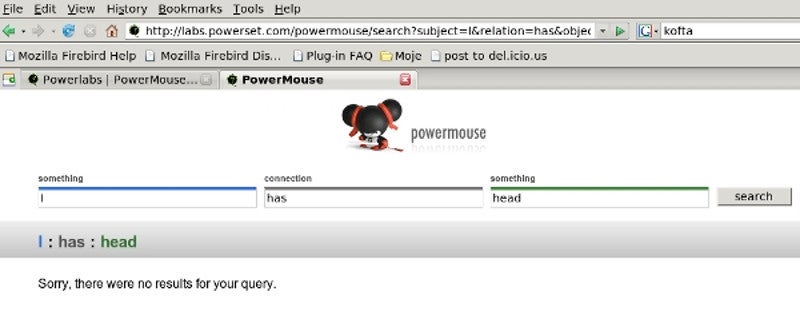 Where hotel bookings are concerned, the company first sewed up the search engine results pages (SERPs) gleaned by the world. Following the company's winning of those search wars, the next facet was to simply reorder the way businesses paid for visibility. Algorithm changes and the superimposition of Google Ads dominance usurped the influence of thousands, and empowered a few dozens of OTAs and big brands. Then Google "quietly" began the process of outdoing both OTAs and metasearch.
Back in 2009 the CEO of one of the most innovative metasearch companies, Steve Hafner predicted Google would become the biggest competitive threat to all such booking endeavors. Then in 2011 Google launched Google Hotel Finder. I reported on this development with tongue in cheek proclaiming, "Google Is NOT Taking Over Travel with Hotel Finder", but all the experts knew Google was. Total dominance was only a matter of time, and/or a matter of regulation (or no regulation). Here's my prognosis from back then in a nutshell:
"Stick a fork in every other hotel finder and booking mechanism out there. Hotels.com to Kayak, you gotta buy those ads now. More later as I give this thing a real test. Superlative work from Google, is all I can say."
Let me say this. I hate what Google has done to search since years now. However, in order to fully understand the gravity of what this company is doing, one has to recognize the genius that huge money can buy.
Google's incremental moves toward "click dominance" for hotels proceeded rationally from 2011 onwards. Streamlining the whole process of using Google to book hotels went through a metamorphosis to the point new ad units for Google Hotel Ads became a pain free two click process with no need to visit Google Hotel Finder. The Mountain View team just moved hotel ads farther up the search marketing funnel. Then in 2015 Google silently added instant booking for hotels (Tnooz story), more-or-less copying what TripAdviser dominated with. Even though the search giant's metasearch tool had not at that time been officially announced, Google-facilitated bookings were rolling out across selected US desktops.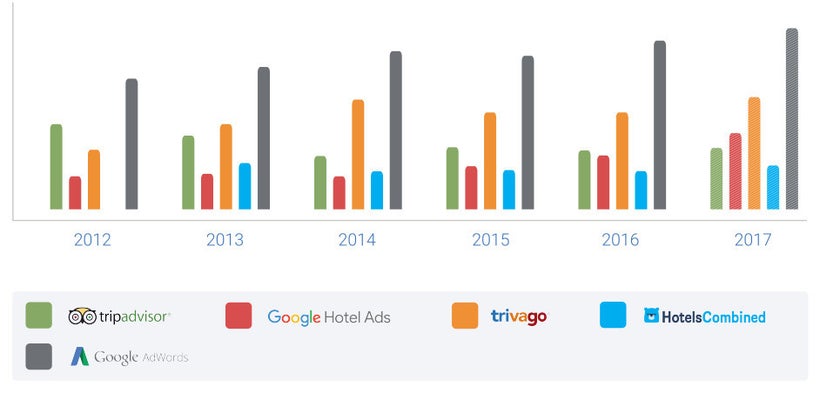 Right about now OTAs and metasearch entities are probably assessing Google's moves as being like a giant, hungry octopus snatching every morsel of profit from the oceans of travel. A brand-new report from direct hotel booking innovators, Fastbooking (synopsis here) "2017: The State of Metasearch" is interesting in that it shines a bright light on the metasearch world and hotel advertising, and ultimately reveals Google dominance surfacing. The image above from the report and an infographic reveals the gist of Google metasearch gains. As you can see by the graph showing click volume progress, Google has now eclipsed even TripAdvisor. The report shares many side-by-side comparisons between the various dominant metasearch platforms and even Google's own Adwords, which is has been surpassed in the number of clicks generated to hotel websites. Google also dominates in costs-per-click, return on ad spend, and overall metasearch performance.
In conclusion, it seems certain that the likes of TripAdvisor, Trivago, HotelsCombined and other will offer "push back" on Google's efforts. But Google's monopolistic moves are not limited to travel or search even. The ad and marketing industry already has the gloves off when describing the combination of Google and Facebook as a "duopoly" that dominates the world of online selling. An AdWeek piece by Lauren Johnson just three days ago speaks volumes on this dynamic duo's takeover strategies. Johnson reports on a Fiat Chrysler Automobiles trashing Facebook and Google metrics in favor of a more "trusted" third party source. What this means is a crescendo for digital business where ads and clicks are concerned. Google's competitiveness seems to have forced the issue now.
With Google and Facebook raking in over 60% of this year's estimated $83 billion dollars in US ad budget for digital, marketers of every persuasion are in a battle simply to stay alive. According to the AdWeek report, 90% of all growth in digital advertising is going to either of these two, so TripAdvisor's big battle with our Google "octopus" is a reality sure to materialize. I know from a personal-business standpoint, much of our social-PR effort leans heavily on Facebook to ensure our clients get the ROI. Like Fiat, we find relying on Facebook metrics more and more questionable too. I guess the ultimate question is; "At what point do digital businesses seek the big alternative?" I am wondering why all these billions have not already spawned a new search engine war? Maybe Google is a monopoly after all.
Calling all HuffPost superfans!
Sign up for membership to become a founding member and help shape HuffPost's next chapter
This post was published on the now-closed HuffPost Contributor platform. Contributors control their own work and posted freely to our site. If you need to flag this entry as abusive,
send us an email
.