While Apple can't seem to map the world correctly, Google has once again upped its global cartography collection -- this time by plunging into the deep blue sea.
The search giant just released beautiful photos of six underwater locations, among them Australia's Great Barrier Reef, the Apo Islands and several other coral-filled spots throughout the Pacific.
"With these vibrant and stunning photos you don't have to be a scuba diver -- or even know how to swim -- to explore and experience six of the ocean's most incredible living coral reefs," reads a post on the company's blog. "Now, anyone can become the next virtual Jacques Cousteau and dive with sea turtles, fish and manta rays in Australia, the Philippines and Hawaii."
Google Street View began in 2007 as an "experimental project" that has since gown to include 360-degree panoramic photographs from all seven continents. The latest underwater shots were made possible by a partnership with the Catlin Seaview Survey science program, dedicated to gathering information about the world's jeopardized coral reefs.
But what's Google's hope for this endeavor? "With this project we want to make the world heritage sites available to everyone and to digitally preserve them for future generations," reads the World Wonders webpage.
So sit back, relax and enjoy a virtual swim with the sea turtles in these fascinating underwater locales. In the gallery (below), we've gathered some of our favorite shots from the project, but you can also click here to view the entire collection. What do you think about Google's latest exotic mapping project? In the comments section (below), let us know which locations are your favorites; you can also tweet us (@HuffPostTech).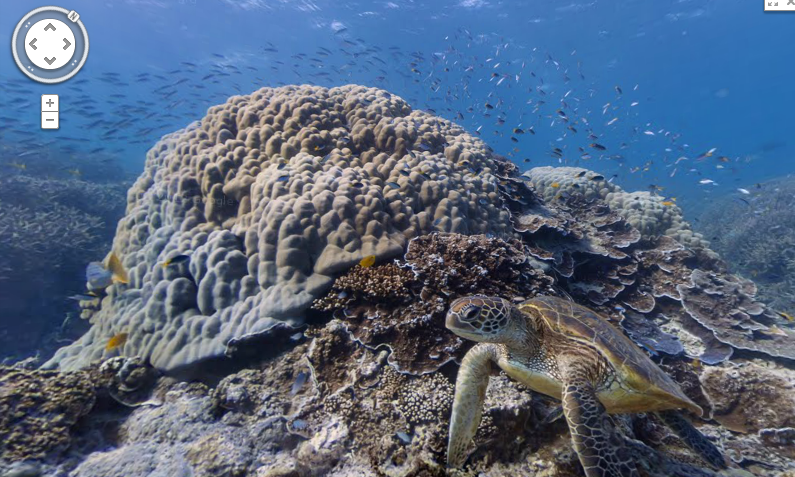 Google's Breathtaking Underwater Pictures
Popular in the Community