In this era of oversharing online, you can learn a lot about a date by simply Googling him or her.
Just ask dating expert Sandy Weiner. On Tuesday, the HuffPost Divorce blogger made the case for doing a quick Google search of your would-be date before you meet up, just to make sure there's nothing shady about them.
"For safety purposes, I do recommend doing a brief Google search," Weiner wrote. "If you have a last name, you can check if they are legit and their stories match up. Sometimes you can uncover that a person goes by several names (that's a giant red flag, cause for reporting abuse to the dating site and of course, cutting off communication with the perpetrator)."
Inspired by Weiner's blog, we asked our readers on Facebook and Twitter to share with us the most alarming things they've come across while Googling potential dates. Below, seven search results that prove that Googling your date before actually meeting up is a very, very good idea:
1.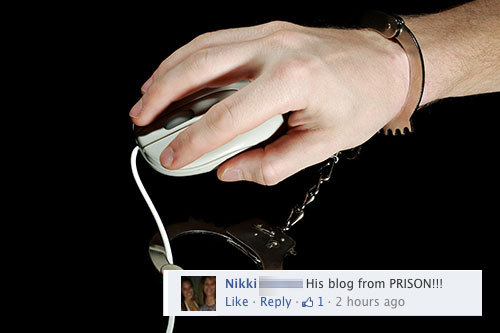 2.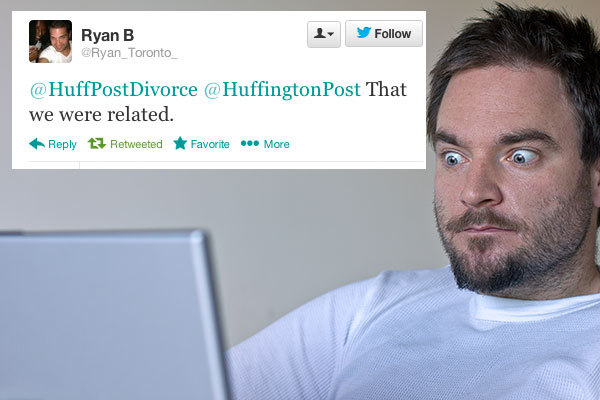 3.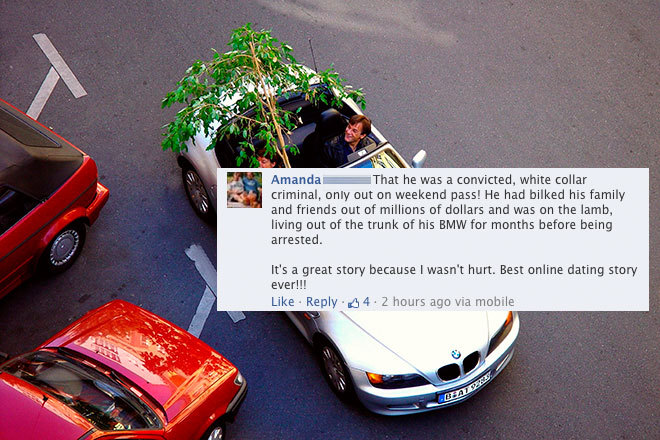 4.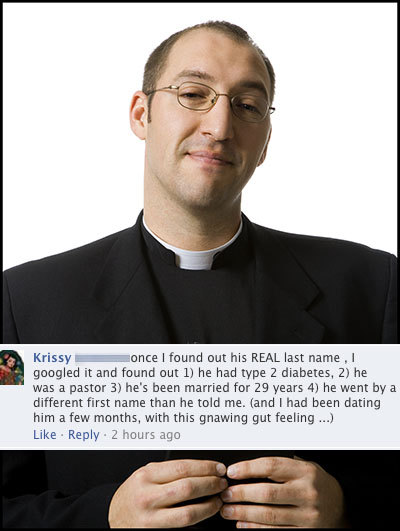 5.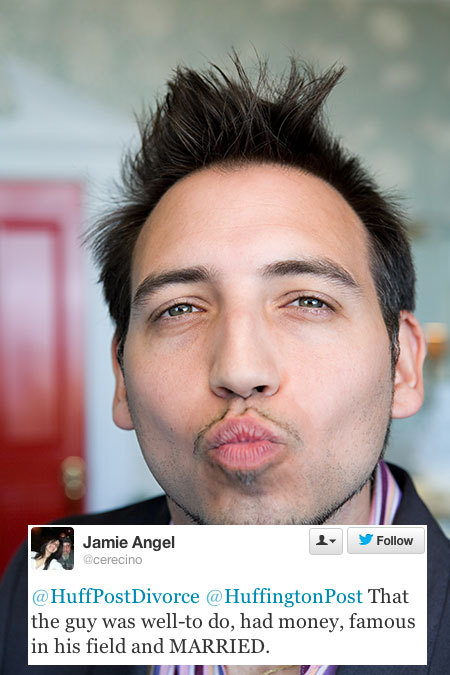 6.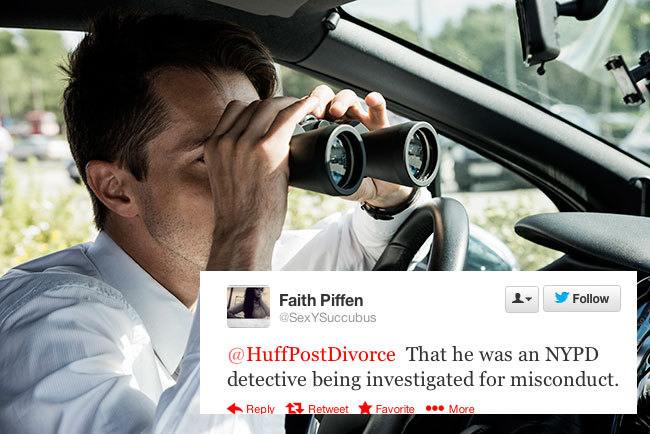 7.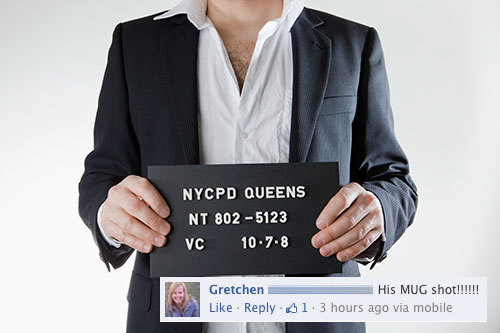 Before You Go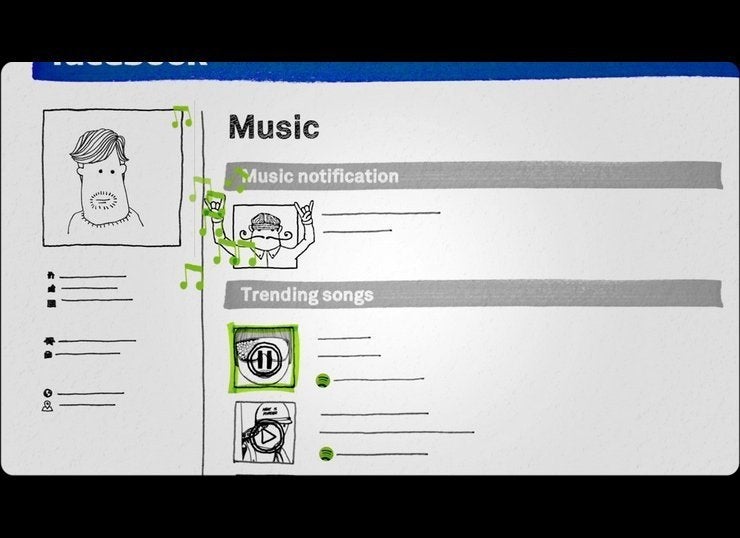 7 Ways You Might Be Oversharing On Facebook