So you may be $15,000-dildo-levels-of-excited to learn that the Goop goddess' site now has its very own clothing line. Goop Label will debut "up to five elevated basics every month" that look perfect to wear whilst running your very own polarizing lifestyle empire or meeting your friend for a quick vaginal steam.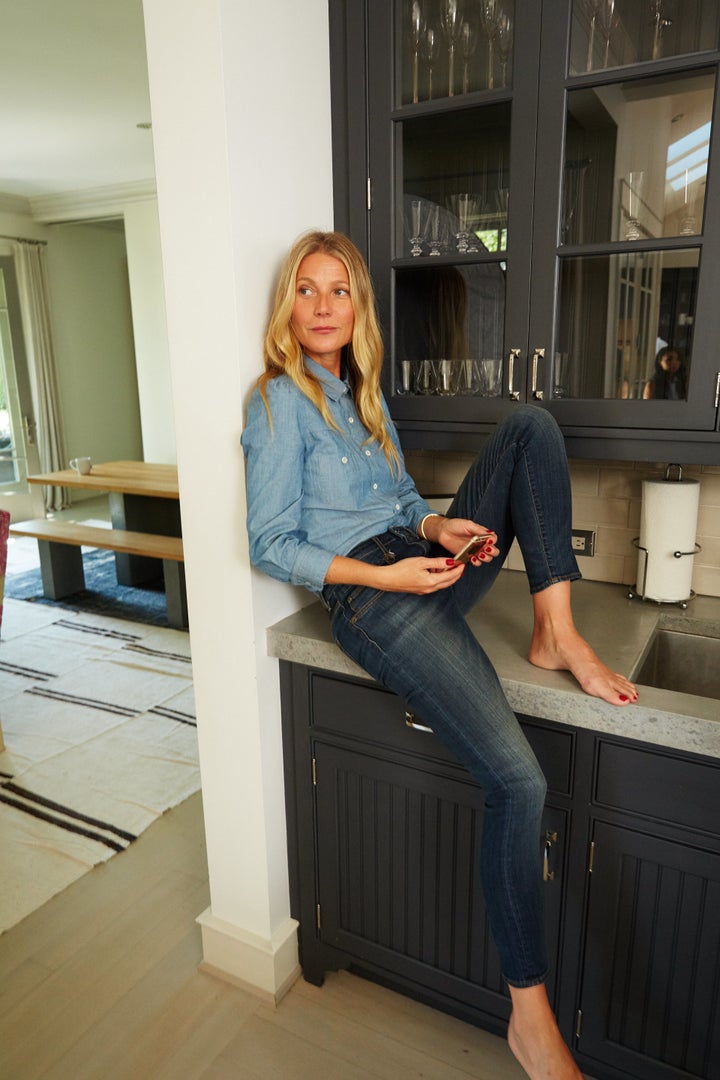 The limited-edition monthly collections are inspired by Paltrow's personal wardrobe, and nearly all the items can be worn together. Goop says the line is produced in the same Italian factories as clothes from high-end designers including Azzedine Alaia, Proenza Schouler, Vetements and Dries Van Noten. In a statement, Paltrow explained that like those designers, she wanted "beautifully loomed fabrics, incredible tailoring and incredible attention, but to be able to deliver those pieces at a third of the price."
At $695 for a blazer, $325 for pants, $195 for a denim shirt and a tote bag for $285, that "third of the price" still adds up to a third of our life savings. But it is more affordable than the company it keeps: Proenza Schouler sells a jacket and skirt set that together retail for almost $4,000, and a cardigan retails for over $1,000.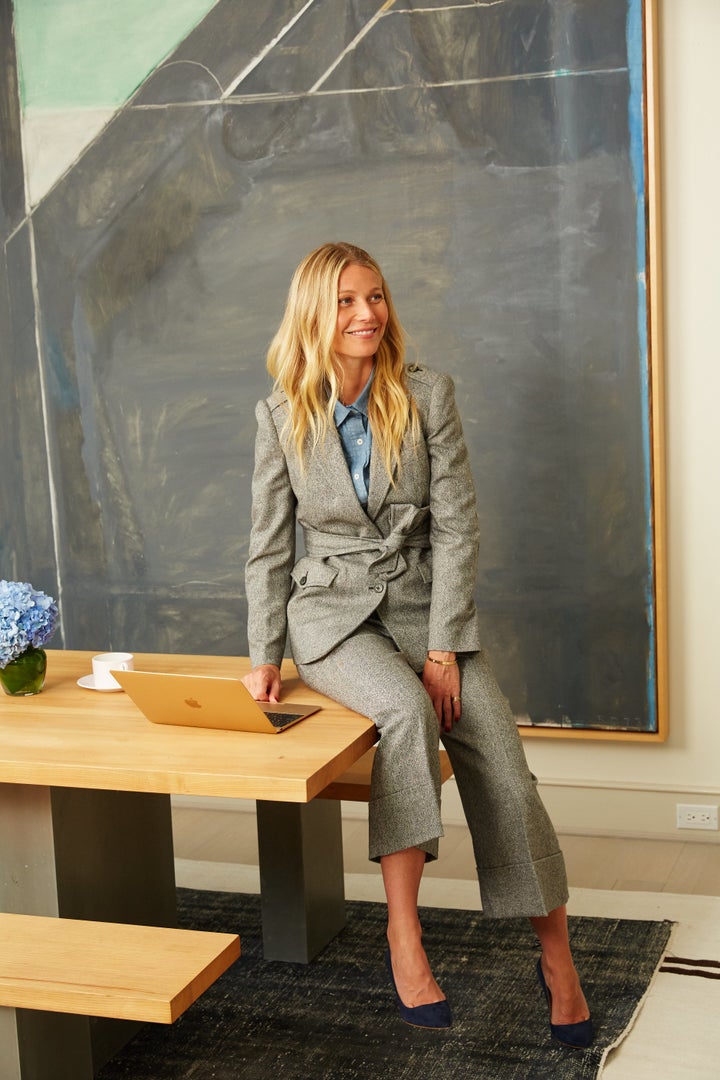 Are we calling a nearly $700 blazer affordable? No. Do we still find ourselves lusting over its simple, utter chicness? Of course.
Goop Label launches Monday, and naturally there is already a waitlist for plebeians to sign up for access. Check out the pieces below and head to Goop to shop/dream.