Once upon a time there was a young girl living in Sweden. She was shy and didn't have that many friends. Her mother had died and she felt a bit like Cinderella's. This little girl loved books. So she read many books and dreamed of a future different from her current life.
One day this little girl found an ad in a magazine saying that a young girl in Kenya was looking for a penpal. As the little girl was fascinated by adventures in countries far away and loved to read and write, she replied to the ad.
That was the beginning of a friendship.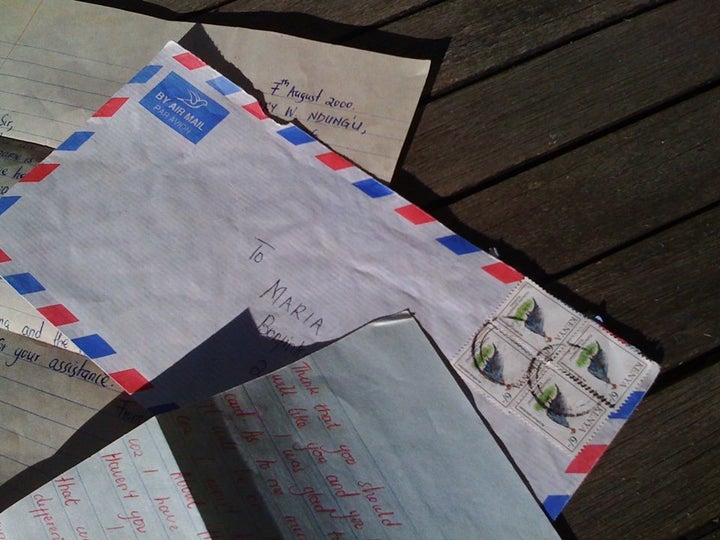 The two girls would write each other ten page letters for years. Happily they'd both skip to their mailboxes a few weeks after they'd sent their latest letter so as to see if they'd had a reply yet. They exchanged secrets, heartaches and stories of life in their different countries.
The little girl from Sweden would send her Kenyan penpal everything from stickers and posters, to fancy paper bags - whatever could be contained in a large envelope. In Kenya those things were hard to come by if you weren't rich.
The two girls were fascinated by each other's stories. The girl from Sweden gasped in horror when the girl from Kenya told her that as a punishment her principal had let all the girls in the school walk barefoot round the lake. In Kenya teachers could still beat you in school.
To the girl from Kenya Sweden seemed like magic - a country where people had the means to buy nice clothes and eat nice foods. To her getting posters of bands and famous people like Take That, Peter Andre and Jared Leto was luxury. Her family put them on the wall and even framed some. The paper bag that was just used as a bag for gifts in Sweden was used by her and her sisters as a "fancy handbag" and they'd take turns using it. And in school everyone would gather around the girl when she'd received a new letter to hear stories and see if there were any gifts.
The girl in Kenya later revealed that the letters made her look to the sky every time a plan came and think "One day, one day I'll fly somewhere and create a better life for myself, like the girl in Sweden."
The girls grew up and as their teenage years were coming to an end and both were moving, they lost track of each other.
The girl from Sweden traveled a lot. She lived in different countries, but for most of the time she carried a letter with her. A letter from Kenya and a promise to herself that one day, one day she'd go to Kenya and find her long lost penpal.
Then one day the girl from Sweden moved to Cape Town to fulfill a promise she had made when she thought she was dying - to help underprivileged kids have a better childhood than she did. Whilst in Africa, she thought to herself she needed to find her penpal and when she spoke to a friend about it, she told her to look on Facebook. The now young woman thought this pretty pointless - the girl in Kenya had only ever had one email address, which didn't work and she hardly had money for clothes, so a Facebook account? Well, it was possible, but chances were she was married by now.
The young Swedish woman forgot about the conversation till one day when she did indeed check Facebook...and found a young woman with the same name as her long lost penpal. A woman with many sisters. Was it possible?
She sent a friend request.
An hour or two later as she was sitting at the hairdressers she got a message saying "You're my penpal." Turned out the Kenyan woman had been searching on Facebook for her that day, but as the Swedish woman had changed her name, she hadn't found her.
The Kenyan woman had moved to Seattle, because she had been determined that one day she was going to get on one of those planes, so she did.
The two women met up in Seattle where the Kenyan woman's husband said to the Swedish woman: "Thank you. Without you my wife would never have left Kenya. I would never have met her."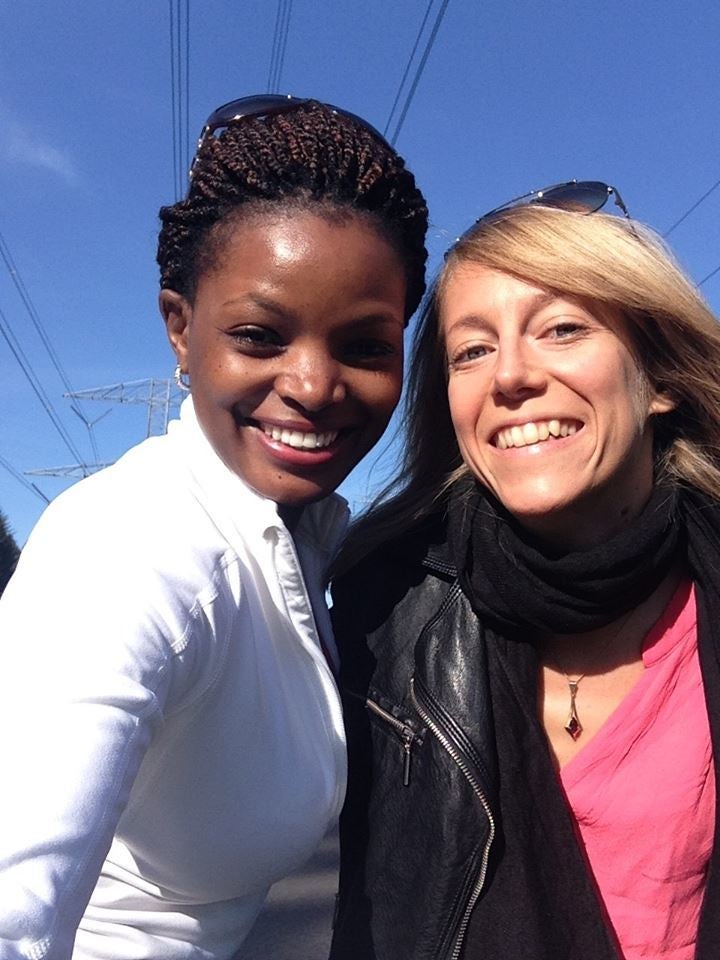 Together the two women drove to Vancouver to honor a promise the Swedish woman had made when she was seventeen - to return to the city where she had once thought she was dying and, as a result, sworn to one day help kids have a better childhood than she'd had. It was in the same city she had decided to become a filmmaker. It hadn't been a nice trip. It had, in many ways, turned her life upside down, so when she left, depressed and confused, she had sworn to one day return to write another story and see the city in a different light.
The Kenyan woman helped the Swedish woman fulfill her promise to return to the city where she had made promises.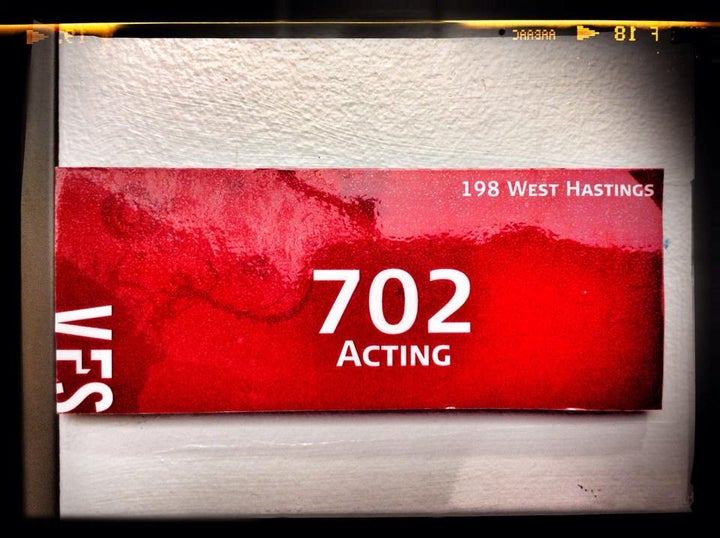 A few months later the Kenyan woman and her family moved to L.A. where the Swedish woman spends a lot of time.
And that's how a girl from Sweden and a girl from Kenya came to be sisters for life.
Sitting in Cape Town, I received a message about a week ago from a friend of mine in L.A. saying: "You know this guy?!" sending me a picture of my penpal's husband. "We're shooting a video in Joshua Tree." I told him he was hanging out with my Kenyan sister's husband. He replied "So he tells me." It gave me goosebumps to know that the little barefoot girl from Kenya is part of my life in L.A. Below, see one of my friend's videos.
This blog was first posted on HerInterest, where I'm a regular contributor.
Related
Popular in the Community