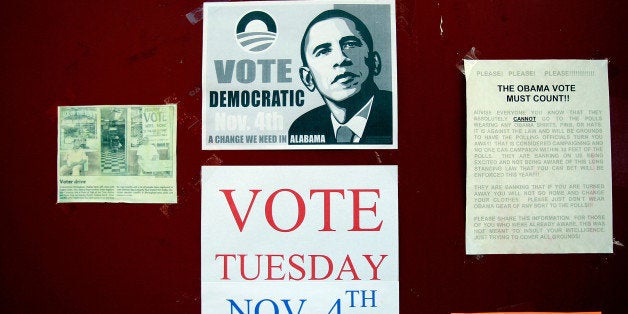 Back when the Republican National Committee put together its "Growth and Opportunity Project" -- the 100-page document with the better-traveled nickname "RNC autopsy" -- one of its bigger aspirations was to "earn more supporters and voters" in a number of different demographic communities, including the African-American community. "Unless the RNC gets serious about tackling this problem," the report read, "we will lose future elections; the data demonstrates this. In both 2008 and 2012, President Obama won a combined 80 percent of the votes of all minority voters, including not only African Americans but also Hispanics, Asians, and others."
One thing that was proposed was for the RNC to "create a program that is focused on recruiting and supporting African American Republican candidates for office." While the RNC's progress on this cannot be accurately pinned down one year later, Republicans in the state of Alabama have apparently acted on their own initiative and recruited an unprecedented number of African-American candidates to run for office statewide. As Mike Cason of AL.com reports, the Alabama Republican Party will have 11 African-American candidates on their primary ballot this year:
There are five black Republican candidates for the state House of Representatives, one for the Public Service Commission, two for sheriff, two for seats on county commissions and one for a county school board seat, according to Troy Towns, minority outreach director for the state GOP. Another black Republican is running in a special election to fill a vacant House seat in Birmingham to complete a current term.

Towns said there was only one black Republican in the 2010 primary and one in 2012. He thinks this year's number is not a fluke, but a sign of things to come.
Republicans effectively dominate Alabama politics, but the GOP's minority recruitment successes push what would ordinarily be an uninteresting primary into "one to watch" territory, if only to see whose theories win out. One of those new African-American recruits, the 65-year-old Bill McCollum (presumably no relation to the former Florida Republican congressman of the same name), who is running for Fayette County sheriff, said that black voters would "love to see their money stay in their pockets as opposed to being wasted on taxes and social welfare programs." A countering take was offered by Alabama Democratic Conference leader Joe Reed: that African-Americans won't vote Republican in significant numbers, as Cason wrote, "because of GOP opposition to programs such as Obamacare, raising the minimum wage, extending long-term unemployment benefits and other 'bread and butter' issues that Reed said help working families."
Perhaps the most cynical take -- and thus, the more realistic one -- was offered by Athens State University government affairs professor Jess Brown: "If they're going to go to Montgomery and be an insider, they're going to have to have an R next to their name."
If you are a lover of irony, there's an interesting side note. Not long after the Supreme Court ruled to gut the Voting Rights Act, Alabama's lawmakers pushed ahead with their plans to institute a stringent voter ID law in the state. As state Rep. Alvin Holmes (D-Montgomery) observed: "It's going to discourage a lot of people from voting. A lot of older people don't have [photo ID], in particular older blacks."
So this bold move to try to win back a share of the African-American vote for the Alabama GOP may have a headlong collision with an even bolder move from the Alabama GOP to suppress the African-American vote.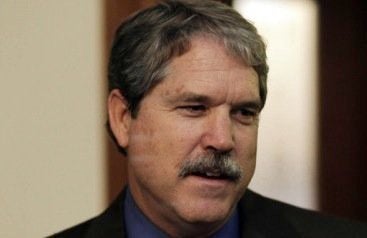 Racist Remarks Made By Politicians