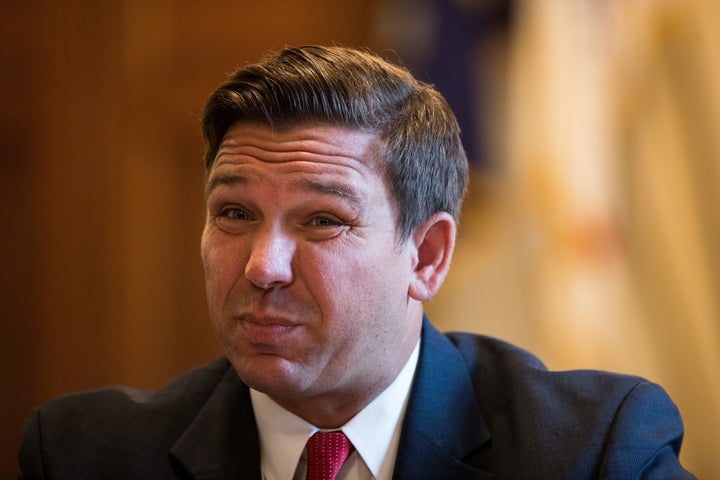 WASHINGTON ― If Rep. Ron DeSantis (R-Fla.) ever leaves politics, he should consider teaching a class called Gaslighting 101.
After attacking Alexandria Ocasio-Cortez all week for some reason, DeSantis is now fundraising off his attempts to malign the New York Democratic congressional nominee -- by saying that he is the one under attack.
In a Thursday campaign email, DeSantis, who is running for governor of Florida, says Ocasio-Cortez "is accusing me of having a problem with her personal identity."
"These attacks are political correctness run amuck," his letter continues, perhaps meaning "amok" there. "When attacked, I will always defend my principles."
Here's a screenshot from the email.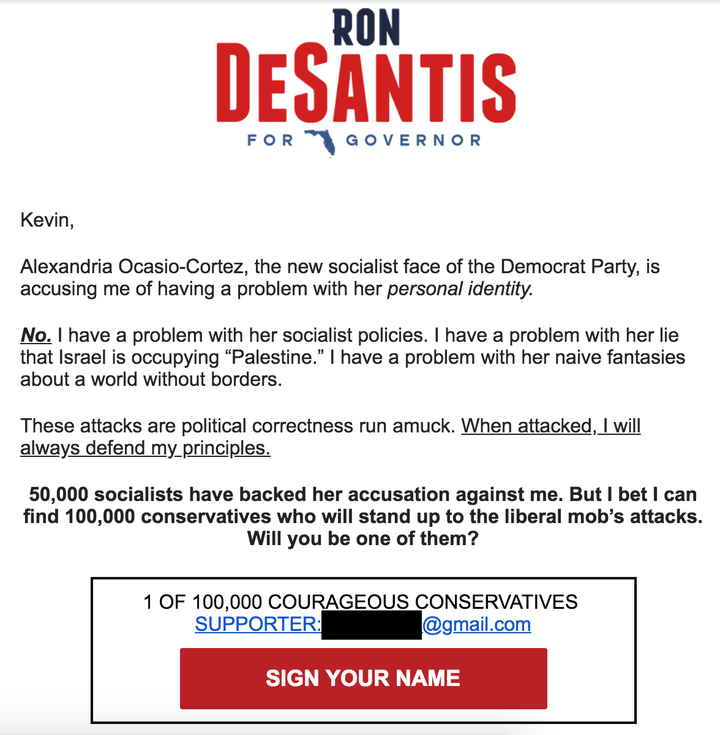 What attacks is he referring to? On Wednesday, DeSantis justified calling 28-year-old Ocasio-Cortez "this girl … or whatever she is" by pointing out that she once called herself "a girl from the Bronx" on Stephen Colbert's TV show. He's insulted her intelligence and identity as a democratic socialist.
The only response she's had to any of it is to clarify in a tweet that she is "a Puerto Rican woman."
That response was apparently too much for DeSantis, and now he needs donor money to fend off such words.
"50,000 socialists have backed her accusation against me," reads the email, though Ocasio-Cortez hasn't accused DeSantis of anything. "But I bet I can find 100,000 conservatives who will stand up to the liberal mob's attacks. Will you be one of them?"
The email invites readers to sign a page titled "Stand up to the Liberal Mob." After entering their personal information, the website redirects them to a fundraising page for DeSantis.
"Now double down on your support by making a contribution to Rep. DeSantis' campaign," reads the page, which features a photo of DeSantis holding a baby and standing next to President Donald Trump and first lady Melania Trump.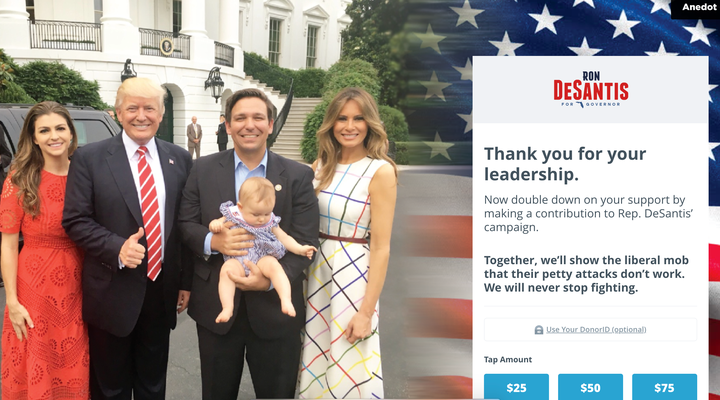 Popular in the Community