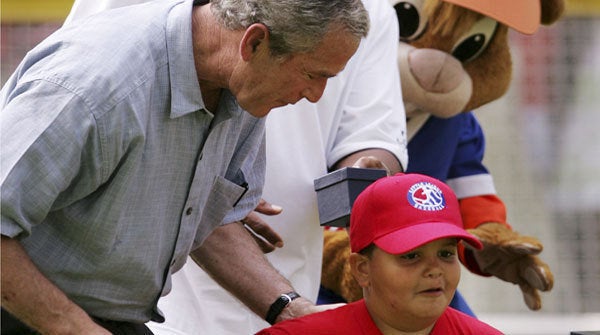 Some of President Bush's allies tell the Political Bulletin they are embarrassed and angry that the White House seems to be wasting Bush's time on frivolous events when much of the country is suffering through economic hard times. "Look at the schedule for Monday," says an outside Bush adviser. "A highlight of his day was witnessing a tee ball game. ... He is being reduced to child's play." The adviser says Bush also signed a supplemental appropriations bill for the wars in Iraq and Afghanistan on Monday, but he adds that it didn't get much coverage and that the tee ball game set the wrong tone. There is growing concern among Bush allies that the Democrats will effectively portray the President and GOP candidate John McCain as out of touch. Some GOP insiders now predict that the Republicans will lose at least five seats in the Senate and 15 to 20 in the House, and it could get worse if gasoline prices continue to soar and the public remains in a disgruntled mood.
REAL LIFE. REAL NEWS. REAL VOICES.
Help us tell more of the stories that matter from voices that too often remain unheard.