A couple days after President Obama announced that he had ordered the killing of Anwar al-Awlaki, an American citizen who had become a leading propagandist for Al Qaeda in Yemen, he received congratulations from an unlikely place.
"I'm waiting for the administration to go back and correct something they said two years ago when they criticized us for 'overreacting' to the events of 9/11," Cheney added.
Cheney's right about one thing: two and a half years after he took office, and with the extrajudicial killings of two wanted terrorists -- al-Awlaki in September, Osama bin Laden in May -- it's increasingly evident that Obama's counterterrorism policies share far more with those of Bush and Cheney than they differ from them.
But it's hard to say who should find this militarized form of counterterrorism more frustrating: the progressives who elected Obama hoping for a new approach to national security, or the Republicans who have lost a convenient punching bag.
Indeed, just two years ago, Cheney was accusing a newly sworn-in Obama of "dismantling" Bush-era counterterrorism policies, and of being "more concerned about reading the rights to an Al Qaeda terrorist" than protecting Americans. Whoops.
Below, a slideshow of some of the greatest hits from GOP officials back when a reasonable person could still believe Obama was "soft" on terrorism -- beginning, of course, with Dick Cheney.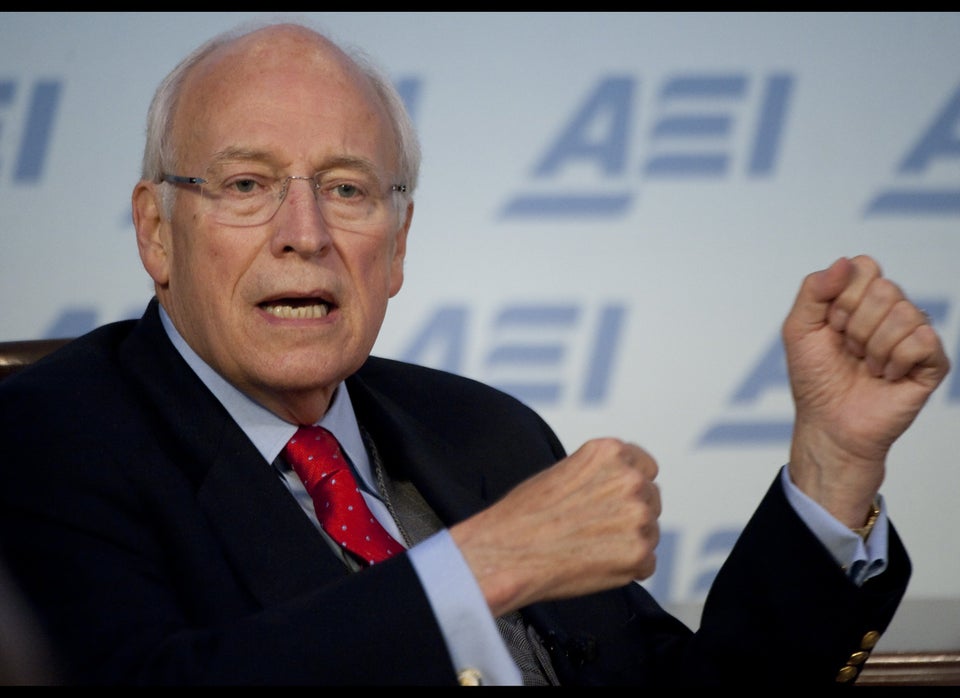 Popular in the Community