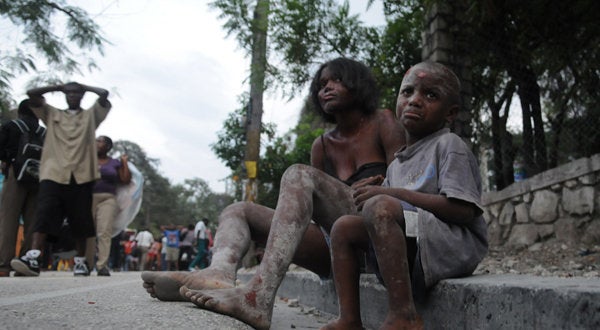 Earlier today, I wrote about the push by several major foreign policy voices to ensure that America's role in restructuring Haiti extends beyond emergency response to the earthquake.
The politics seem logical -- the impoverished country has endured plenty of socioeconomic chaos in addition to natural disasters in recent history. And now, more than ever, there is a moral and geopolitical imperative for the U.S. to be involved. But rallying domestic support for a long-term U.S. commitment to Haitian affairs has long proved difficult. And here is another example why:
The communications director for California Republican Senate candidate Chuck DeVore tweeted on Thursday that America, the world and even charity organizations should immediately leave the island once immediate and limited recovery is done.
"[T]he best thing the int'l community can do is tend the wounded, bury the dead, and then LEAVE. That includes all UN and charity," wrote Josh Trevino.
This seems a bit blunt, even for the most non-interventionist of Republican candidates (DeVore is a Tea Party favorite). But it also is a reflection of Americans' widespread skepticism about the prospects of building a functioning and stable Haitian society.
I asked former National Security Adviser Tony Lake about the problem in sustaining U.S. interest in Haiti during an interview on Wednesday. He didn't have any specific explanation, but acknowledged that it was problematic.
"There are political voices in the United States that have spoken up for the Haitians, including the black caucus," Lake said. "But generally the political weight of the Haitian community in the United States has been less than the community deserves. And I think that has been a problem in maintaining a consistent American interest."
Popular in the Community