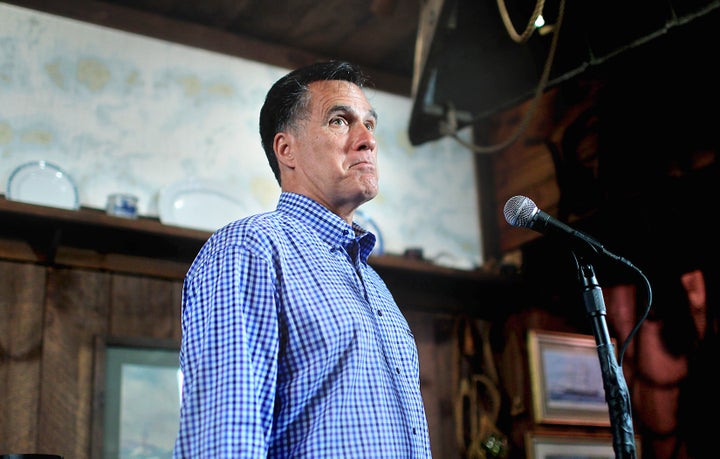 With Reporting By Paul Blumenthal
WASHINGTON -- The second quarter for presidential fundraising has come and gone and one thing remains conspicuously missing from the campaign finance revelations: the names of those individuals bundling tens, if not hundreds, of thousands of donations on behalf of White House aspirants.
Among the 2012 presidential candidates, only one is currently revealing the names of his biggest, most influential donors -- and that's the person currently occupying 1600 Pennsylvania Avenue. Candidates for the Republican primary nomination are, unapologetically, offering the absolute minimum required under federal law.
"We disclose all of the information about our donors as required by law and anyone who is interested can review it publicly," said Andrea Saul, a spokesperson for former Massachusetts Governor Mitt Romney's presidential campaign.
"We are following the FEC's disclosure rules to their fullest extent," said Alex Conant, a spokesperson for former Minnesota Governor Tim Pawlenty's presidential campaign.
Tim Miller, a spokesperson for Jon Huntsman's campaign, confirmed that the former Utah Governor and ex-U.S. Ambassador to China would not be releasing bundlers' names. Other Republican presidential campaigns did not return requests for comment.
Good government groups have been left to simply hope that the leading GOP contenders will change their minds. There is no way to compel them to do so other than public shaming and pressure.
"In the last presidential election, Obama was fairly quick to disclose his bundlers. John McCain was like pulling teeth, but we got him to do it," recalled Craig Holman, a campaign finance lobbyist for Public Citizen, a government watchdog group.
"This election, we have no word on what the Republican presidential candidates are planning to do," Holman added, describing the process as more and more "secretive." "When it comes to the major candidate we have to pretty much embarrass them into disclosing their donors. We bring it up anywhere we can, anywhere they go."
President Obama's reelection campaign has picked up the slack, though staffers complain privately that while they face critical stories about influence peddling among their donors, their potential competitors remain unscathed. On Tuesday morning, the Democratic National Committee blasted around a report on how a Romney bundler had once lobbied for a foreclosure firm. The only reason his name was made public is because the law requires candidates to disclose the name of any registered lobbyist who raises at least $16,000 for their campaign.
So far, however, attempts to gin up press outrage about Republican bundling has produced only limited results. It's a bizarre vacuum of coverage and one that underscores the extent to which standards for transparency have been marginalized as a campaign issue. The fourth estate, after all, played an influential role in compelling the past two Republican presidential candidates -- George W. Bush and John McCain -- to offer up their bundlers' names.
When Bush initially ran for office in 2000, there were no plans to make the names of his top fundraisers public. In June 1999, when he was still governor of Texas, he held a press conference on the day that John F. Kennedy Jr. died. During the event, Wayne Slater, a reporter for the Dallas Morning News, asked him whether he would disclose those names. Bush, a bit befuddled, said he would.
Like Slater, the good-government group Texans for Public Justice was also demanding that Bush release a list of bundlers, as was Public Citizen. The campaign, feeling the prongs of pressure and forced to follow up on the governor's quixotic promise, complied -- but only on its terms. The list they supplied used an arbitrary amount of money raised to determine who was, or was not, a bundler. Disclosure was done periodically and the reports were always difficult to find. Craig McDonald, the Executive Director at TPJ, noted that contemporaneous data being compiled by the campaign included tracking numbers for big time donors that never ended up on the bundler list.
But it was something. And, more than that, the Bush team turned disclosure into a strategic advantage. Donors were now encouraged to compete with one another to see who could raise the most funds, all of which would be measured in the bundler lists it filed. They even would be granted nifty titles. In 2000, if someone raised $100,000, he or she was deemed a Major League Pioneer. In 2004, if someone raised $200,000, he or she was called a Ranger.
In 2008, McCain changed the cheeky titles (Pioneers became Trailblazers) and added an additional layer of transparency. The list of bundlers his campaign provided included each fundraiser's hometown and employer. Romney, his top challenger at the time, put the name of campaign fundraisers on his website, but he did not disclose whether or how much they had bundled.
Four years later, it's not clear that Romney is doing even that much (his campaign did not respond to a follow up request for comment). The only law on the books that deals with the issue -- the 2007 Honest Leadership and Open Government Act -- requires disclosure of the name, occupation, and amount raised by lobbyists who bundle. Everything else is fair game to keep secret. And if, perhaps, a candidate is having trouble recruiting big name donors, it's probably advantageous for him or her to keep the public uninformed.
"It is really pathetic that we don't have a law on a book that just requires the campaign to disclose their bundlers," said David Donnelly, national campaigns director of the Public Campaign Action Fund. "I think eventually the frontrunner will do it … But I think it is possible candidates aren't releasing this information on the Republican side because they will look weak."

REAL LIFE. REAL NEWS. REAL VOICES.
Help us tell more of the stories that matter from voices that too often remain unheard.