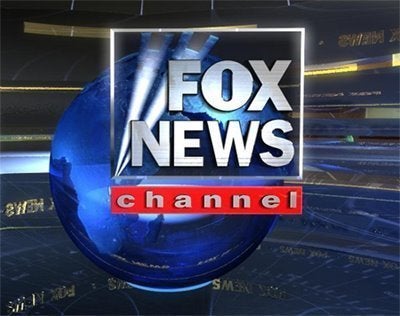 If the presidential election were to be held this November instead of in 2012, odds are that the Republican contender would be employed by Fox News. That's because, as Politico reported Monday, except for former Massachusetts Gov. Mitt Romney, "Fox now has deals with every major potential Republican presidential candidate not currently in elected office."
Barring elected officials such as Rep. Mike Pence (R-Ind.), recent winner of a Value Voters straw poll, and Sen. John Thune (R-S.D.), who may also run, Fox News has an almost exclusive monopoly on the entire field of GOP frontrunners: Sarah Palin, Mike Huckabee, John Bolton, Newt Gingrich and Rick Santorum.
According to a Media Matters report, those five GOP presidential contenders have appeared on Fox News 269 times in 2010. Only one them, Newt Gingrich, has appeared on a non-Fox station, speaking with CNN once, ABC News twice and NBC News three times.
Media Matters breaks down the TV presence of the paid Fox News contributors on the station:
Each Fox News candidate has appeared at least 36 times this year. Mike Huckabee, the former Governor of Arkansas and 2008 GOP presidential candidate who hosts his own Fox News show, appeared on Fox News 96 times through September 18. Fox News contributor Rick Santorum, a one-time Republican Senator from Pennsylvania appeared 52 times, and former Republican House Speaker Newt Gingrich has appeared 48 times on Fox News so far this year. Sarah Palin, the party's vice presidential nominee in 2008, appeared 37 times, while Bush's U.N. ambassador John Bolton appeared 36 times:
This could grow into a problem of journalistic equality, because the candidates' contracts with Fox News have made them restricted property to other networks.
"We have tried to book many of them, but they have always refused, saying they are exclusive to Fox," a rival network staffer told Politico.
Though this class of candidates has bred a certain degree of resentment among the non-Fox potential GOP candidates, Politico reports, as long as their potential decisions about running for president remain purely unofficial, the contenders stand to profit from the friendly and extensive Fox-only face-time.
Calling all HuffPost superfans!
Sign up for membership to become a founding member and help shape HuffPost's next chapter