Our friend Lauren Rothman, one half of The Fashion Whip, is on the case. A D.C.-based stylist with clients from Capitol Hill to Hollywood, Lauren sat down with The Insider to give the GOP candidates' wives some fashion advice.
1. Ann Romney brings "a soft look to Mitt" with her personal style, says Lauren. Or, as Ann put it, she allows Americans to see that Romney is the kind of guy who "actually does have his hair messed up most of the time." We'll believe it when we see it.
2. Mary Kaye Huntsman and her husband John are an incredibly well-dressed couple, making them "the political Kardashians." But Mary Kaye's uber preppy look could be a liability, warns Lauren. "Approachability is important."
3. Callista Gingrich, as we've said before, has an incredibly stylized look. "Sometimes it looks like she sort of walked out of Stepford," quips Lauren.
4. Carol Paul could use some gussying up and should add a touch of color to her wardrobe.
But that's just Lauren's advice. Watch the vid, see the pics and let us know what you think about these potential first ladies!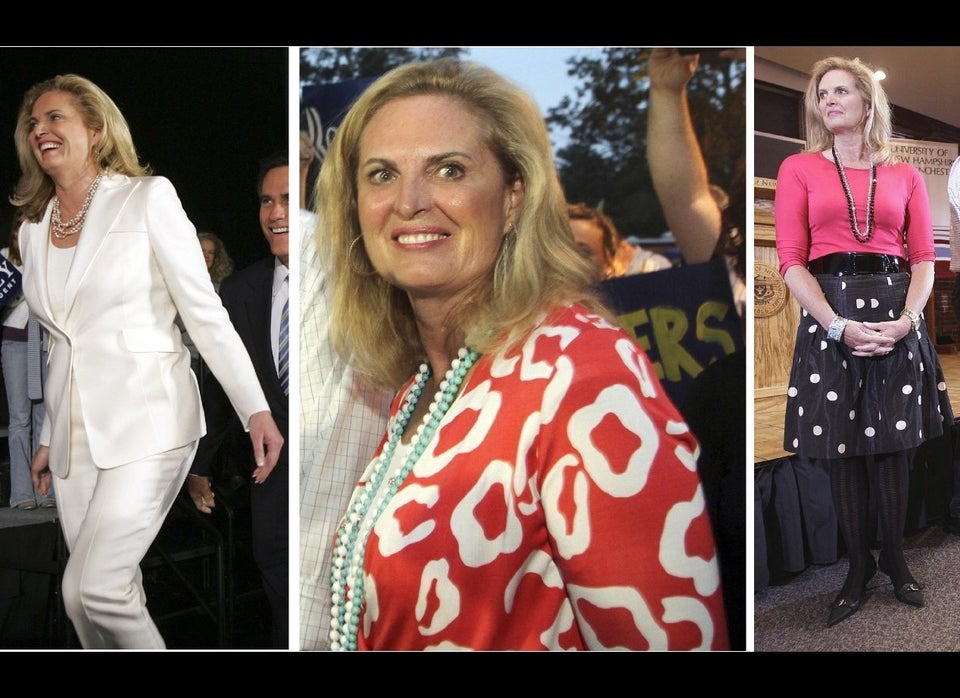 First Ladies of the GOP(CLONED)(CLONED)