CLEVELAND ― Republican delegates tasked with drafting the party's official platform on Monday rebuffed several efforts aimed at bringing the GOP into the 21st century ― at least on paper.
Instead, GOP officials voted to reaffirm the party's opposition to gay adoption, same-sex marriage, abortion and transgender individuals using public restrooms ― issues that generally have seen great progress in recent years.
The Platform Committee, one of several committees meeting prior to next week's Republican National Convention, gathered in downtown Cleveland to spell out the party's core principles and values for the next four years. The language the committee ultimately settles on is not binding, however ― officials have ignored its provisions in the past. But the document can help reveal the direction of party, and, especially this year, crystalize the differences between it and its presumptive standard bearer, real estate mogul Donald Trump.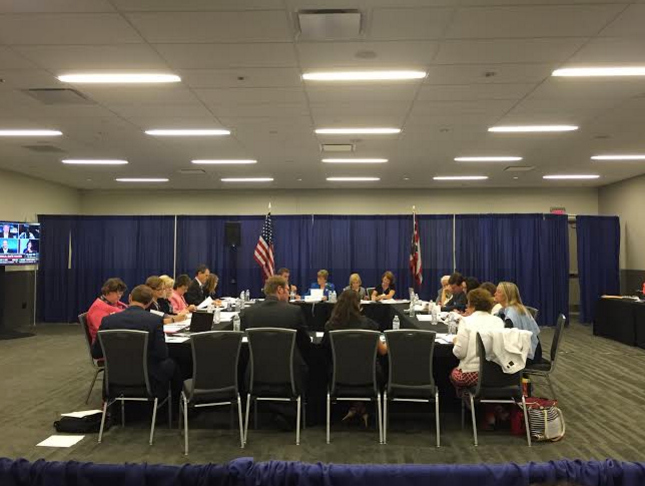 Deep in the bowels of the Huntington Convention Center, a subcommittee handling health care, education and crime passed several controversial amendments curtailing LGBT rights, despite protests that the party would unnecessarily alienate voters ahead of the general election. The full committee is set to vote on the changes later in the week.
New York delegate Annie Dickerson, a longtime adviser to Paul Singer, a Republican megadonor who has championed gay and lesbian rights, mounted the most strenuous objections to several controversial amendments presented before the committee. Dickerson argued that the party ought to leave such issues to state legislatures in order to avoid antagonizing gay voters. Over and over, however, she was rebuffed by her colleagues, who seemed to be led at times by prominent social conservative and Family Research Council President Tony Perkins.
The subcommittee decided to keep language in two separate amendments that calls for legislation to keep transgender people from using public restrooms that align with their gender identity ― a nod to over 200 bills targeting lesbian, gay, bisexual and transgender individuals that were introduced in the 2016 legislative session nationwide.
"Talking about bathrooms, it takes away from party in general," Dickerson said, before calling the issue a "rabbit hole."
"For us to voice this, I think it'll be wrong for those of us who have gay family members, coworkers, neighbors. They are our friends. It should be about addition, and not subtraction," she later added.
Julie Adams, a delegate from Kentucky, agreed. "It's mind-boggling to me that we would elevate it to this extent," she said. "I believe the GOP is big tent. I believe this is overkill."
But North Carolina delegate Mary Forrester wasn't moved.
"Bathrooms aren't the issue," she said. "It is locker rooms, dressing rooms."
The Tar Heel state has been at the center of the controversy after Gov. Pat McCrory (R) signed an anti-LGBT law earlier this year. He was forced to amend the law, however, after significant outcry from the state's businesses community.
Perhaps as a recognition of the significance of the vote, Republican National Committee Chair Reince Priebus briefly made an appearance in the back of the room. He did not make remarks, however, preferring to look on silently and huddle with staff outside.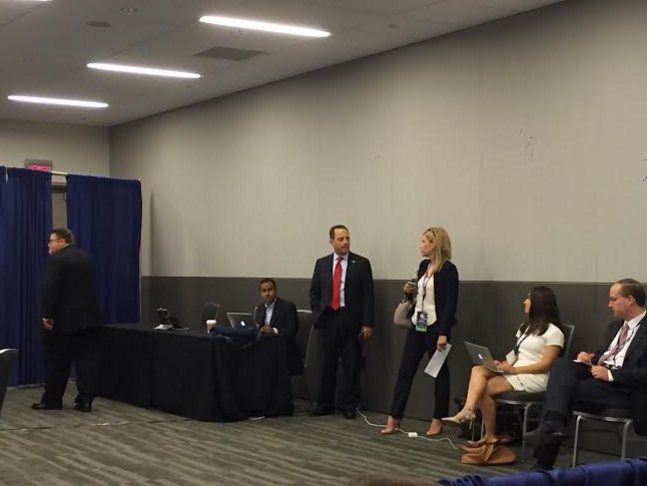 Debate over gay adoption took a similar turn. Some subcommittee members pushed for the platform to include an amendment saying "a loving and stable home" was the best place to raise a child ― rather than its initial assertion that children benefit from homes with a "mother and father."
"I object to allowing discrimination against gays from adopting children. I think this is blatant discrimination. We should support loving adoption," Dickerson said, before seeing yet another amendment aimed at tempering her platform go down in flames.
Committee members also clashed over issues of marriage equality and religious liberty. Delegates ultimately voted to retain language calling for a constitutional amendment on same-sex marriage, and reaffirmed their opposition to abortion.
Trump, who has said while campaigning that women should face "some sort of punishment" if they have an abortion, for years supported a woman's right to do so legally. Retired Gen. Michael Flynn, one of Trump's possible vice presidential running mates, has had a similar change of opinion: He called himself "pro-life" on Monday, one day after saying he believed women had the right to choose.

Delegates added to the pile of hot-button topics by unanimously adopting an amendment that called pornography "a public health crisis" and "public menace" that is destroying lives. The measure went further than the 2012 GOP platform, which mainly focused on problems with child pornography.
FRC's Perkins also succeeded in introducing an amendment to the platform affirming "the right of parents to determine the proper treatment or therapy, for their minor children," a reference to gay conversion therapy, which has been banned in a number of states.
When the Restoring Constitutional Government subcommittee met in a convention room, Nevada delegate Jesse Law proposed adding a few words to include LGBT individuals in the section discussing basic rights. One delegate suggested replacing "LGBT" with "gender," wondering if that wouldn't cover it. But then a Virginia delegate, saying that he sensed there wasn't much support in the room for the idea, moved to table Law's amendment. More than a dozen delegates chimed in to second that, and it passed by a near unanimous voice vote.
Law played down the result in an interview with The Huffington Post.
"The committee as a whole is pro-LGBT," he said. "It's just what I recommended wasn't accepted. So they're focusing on individual rights."
Outside groups have been pushing to moderate the party's platform, especially on same-sex marriage. But it's unclear where Trump stands on some changes. His campaign has been happy to stand by and let the committee do its work.
Perkins told reporters following Monday's proceedings that this year's platform ― including its anti-LGBT provisions ― are as "strong as" the document that delegates passed in 2012. He said the amendments passed in his committee represent "where most Republicans are" on policy.
But Tennessee delegate Connie Hunter did not sound as approving. She found the amendments passed by the committee on Monday "a bit exclusionary," and worried delegates were overly specific.
"Well, they're probably not going to read it because it's going to be so long so it probably doesn't matter," Hunter told HuffPost, when asked if she felt the measures would ostracize voters. "There's nobody that's going to read this big ol' platform."
S.V. Date contributed reporting.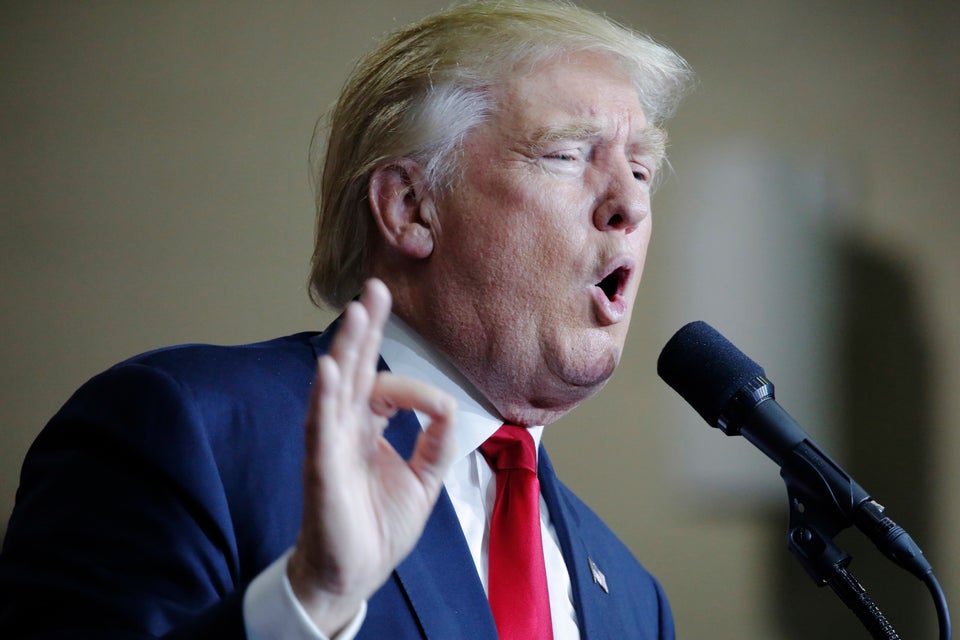 Trump's Most Presidential Looks
Popular in the Community