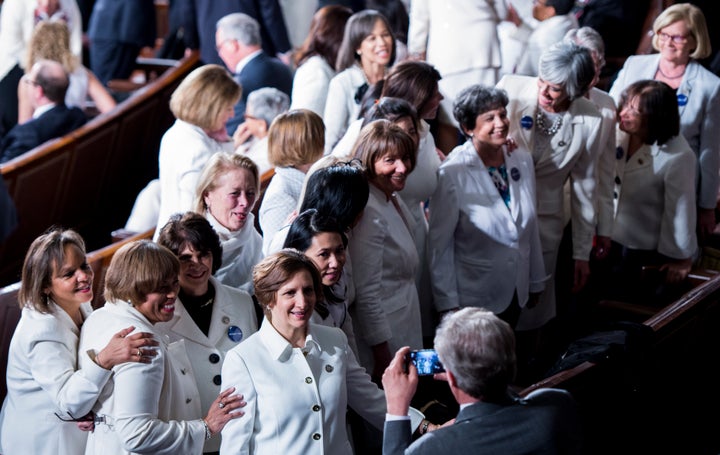 Democratic women wore white to President Trump's first address to Congress on Tuesday ― a sartorial tribute to the suffragists who fought for women's right to vote. It was also, perhaps, a nod to Hillary Clinton who frequently wore white in major moments on the campaign trail.
But for congressman and self-appointed style arbiter Kevin Cramer (R-N.D.), the powerful symbolic gesture just didn't land.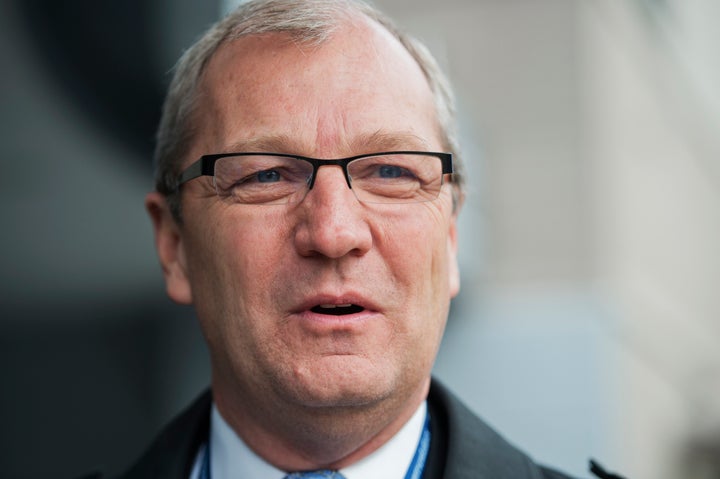 In a radio town hall on Wednesday, Cramer criticized the women as "poorly dressed" and made fun of their "bad-looking white pantsuits." The comments, Politico reports, were unprovoked, as Cramer veered off the topic of bipartisanship and offered up his unsolicited style critique.
Did you notice how poorly several of them were dressed as well? It is a syndrome. There is no question, there is a disease associated with the notion that a bunch of women would wear bad-looking white pantsuits in solidarity with Hillary Clinton to celebrate her loss. You cannot get that weird.
Or that it's a color that has been embraced by a long line of women in politics, like Geraldine Ferraro when she accepted the vice presidential nomination.
Or that around the election, #WearWhiteToVote and #WomenWearWhite was all over Twitter to mark how far women in this country have come.
Or that the congresswomen themselves explained they wore white not to "celebrate Clinton's loss" (whatever that means), but as "a reminder to continue the ongoing fight to attain equal rights for all women," as Lois Frankel (D-Fla.), chair of the Democratic Women's Working Group said in a statement.
Guess none of that matters, though, if some dude doesn't like your outfit.
Related
Popular in the Community