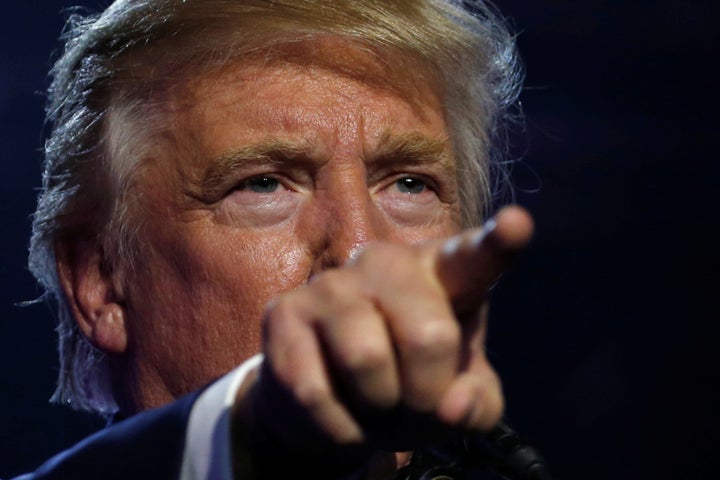 Rep. Glenn Thompson (R-Pa.) said in a debate Saturday night that he was unhappy with Donald Trump's remarks, caught on a hot mic in 2005, that he likes to force himself on women. Thompson said he found Trump's words "rude and unacceptable."
But Thompson will be voting for the GOP presidential nominee nonetheless. The Pennsylvania Republican, who's running for re-election against Democrat Kerith Strano Taylor, used some words he attributed to his wife to explain why.
"Her explanation to me was that God takes the imperfect, and makes perfect for his purpose," Thompson said at the debate at Penn State University.
The rationale here is that Trump, whom a growing number of women have accused of sexual assault, is part of God's plan in spite of his personal failings.
Tony Perkins, head of the influential Family Research Council, affirmed that he would be voting for Trump regardless of the allegations of sexual assault. "As I have made clear, my support for Donald Trump in the general election was never based upon shared values; rather, it was built upon shared concerns," Perkins explained.
In the debate Saturday, Thompson said that, whatever Trump's personal failures, he would still make a more effective commander in chief than his Democratic opponent, Hillary Clinton.
"When we look at this race, I want a commander in chief that, when our son, who's still active duty, if he in the future is deployed and his unit is under fire, and they need reinforcements, they need someone to come in and save them, I want to have confidence in that person," Thompson said. "To me the only candidate for that is Mr. Trump."
Strano Taylor, who was a delegate for Sen. Bernie Sanders (I-Vt.) in the Democratic primary, said she is prouder to vote against Trump than in favor of Clinton.
"If my son repeated the things he said, I'd have to wash his mouth out with soap," she said of the GOP nominee.
HUFFPOST READERS: What's happening in your state or district? The Huffington Post wants to know about all the campaign ads, mailers, robocalls, candidate appearances and other interesting campaign news happening by you. Email anytips, videos, audio files or photos to scoops@huffingtonpost.com.
Popular in the Community