WASHINGTON -- Several Republican lawmakers up for re-election this year are planning to avoid the chaos of their party's presidential convention and stay home.
Sen. John McCain (Ariz.), the 2008 GOP presidential nominee, said he was skipping the Cleveland event in order to campaign in November.
"I have to campaign for re-election, and I have always done that when I'm up," McCain told reporters this week.
McCain attended and spoke at the GOP convention in New York City in 2004, however, when he was similarly up for re-election. He also spoke at the party's 2012 convention in Tampa.
Sen. Chuck Grassley (Iowa), who's been getting clobbered by Democrats for his role in blocking President Barack Obama's Supreme Court nominee, said he's only going to the convention if he can find a cheap place to stay.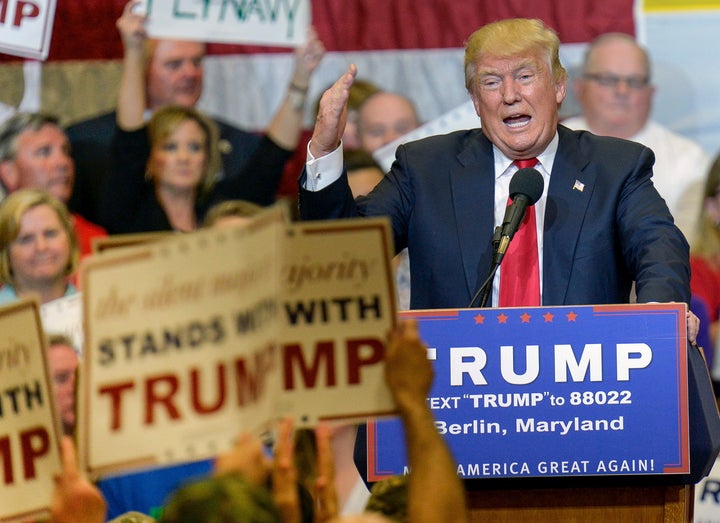 New Hampshire Sen. Kelly Ayotte said in a CNN interview last week that it was "unlikely" she would attend the convention, adding she would be "focusing on my voters in New Hampshire." North Carolina Sen. Richard Burr said he would be "more valuable outside of Cleveland than inside of Cleveland." Illinois Sen. Mark Kirk, perhaps the most endangered Senate Republican, is also staying home. Wisconsin Sen. Ron Johnson said he is planning on attending "but things could change."
"You're better off being in your own state, running your own race and not being caught up in all the machinations that may take place at the convention," he said.
"This one is potentially toxic," he added. "You don't see too many candidates endorsing anybody for that very reason. You endorse Trump and the Cruz people are mad, you endorse Cruz and the Trump people are mad."
The situation is perhaps most awkward for Sen. Rob Portman (Ohio), who represents the state where the convention is being held. Portman, who is facing a tough re-election fight, told USA Today that he would keep a low profile at the convention and spend "very little" time there.
"Like, very little," he stressed.
Rather than being associated with a potential horror show, Portman will instead hold his own "mini-convention" at a community college that will feature "high-profile speakers" and training sessions for volunteers. As if to make amends even further, the senator will spend part of the convention week "building a Habitat for Humanity house in Cleveland."
Sen. Dean Heller (Nev.) said he may skip the convention "over concerns of his own safety."
"Things could get pretty testy," he said. "Frankly my biggest concern is security, whether or not I feel it is safe enough to attend a convention."
Indeed, there may be ample reason for concern. The GOP front-runner has repeatedly suggested that "riots" would take place in Cleveland if he is denied the nomination. Over the weekend, Donald Trump again warned the Republican National Committee it could face a "rough July" if it doesn't treat him fairly. The city of Cleveland is preparing for such a scenario, purchasing riot gear and plastic ties used for arrests.
But even some former GOP presidential candidates have decided to pass on Cleveland. Former Florida Gov. Jeb Bush, who delivered a speech during the 2012 convention in Tampa, gave CNN a flat "No" when asked if he would be attending. Sen. Lindsey Graham (S.C.) may also skip the event, according to The Washington Post.
There are signs of trouble in the festivities leading up to the convention as well. Joe Walsh, guitarist for the rock group The Eagles, on Thursday canceled an appearance at a concert he initially believed was a non-partisan event for veterans when he discovered it was actually a kick-off event for the GOP convention.
Walsh said in a statement that he is "very concerned about the rampant vitriol, fear-mongering and bullying coming from the current Republican campaigns," adding that he "cannot in good conscience endorse the Republican party in any way."
Businesses like Microsoft and AT&T, as well as big-time party donors who usually help fund the festivities at conventions, are also feeling the heat, The Los Angeles Times reported earlier this month. On Thursday, advocacy organization Latino Victory Fund launched a campaign calling on Microsoft to "take a stand for Latinos" and cancel its sponsorship of the convention due to the "the hate, bigotry and ignorance that has fueled Trump's campaign."
Correction: This article erroneously described Joe Walsh as a keyboardist. He is lead guitarist.
Before You Go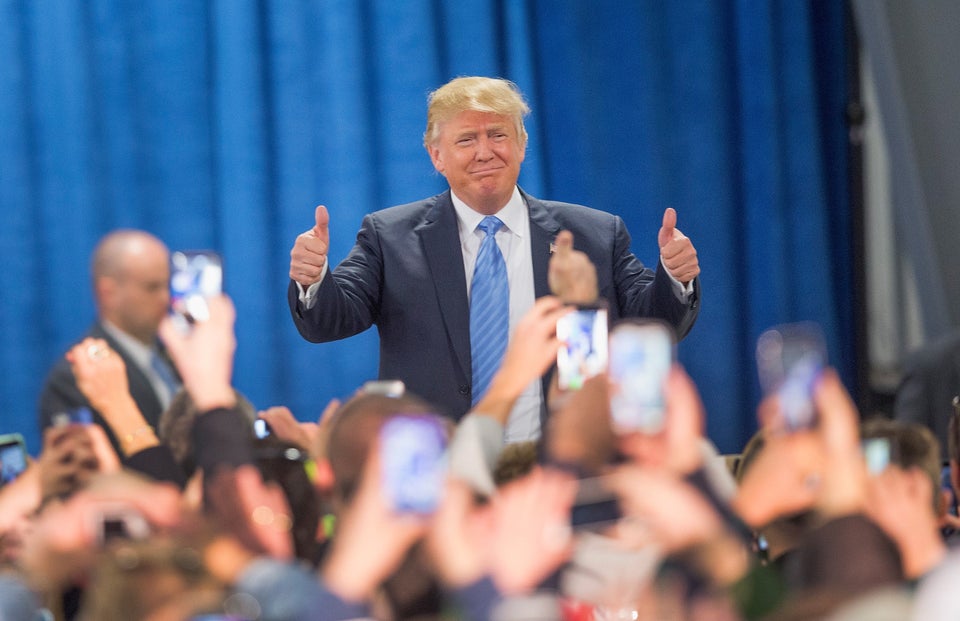 Donald Trump On The Campaign Trail
Popular in the Community