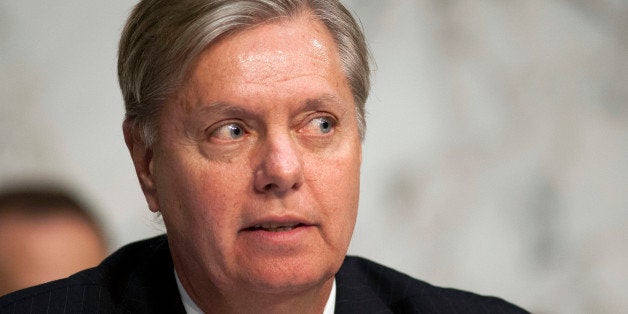 Tea party activists were further agitated by the scant information available about Citizens for Responsible Energy Solutions. It pushed for increased public and private investment in alternative energy. It ran an issue ad praising Alexander's "bold" energy plan in 2013. But whose money was funding that message?
If the tea party groups had known the full story, they might have gone ballistic.
A Huffington Post examination of tax records, accessed on CitizenAudit.org, found that in its first year of operations, Citizens for Responsible Energy Solutions was funded with $1 million in seed money from two nonprofits often linked to liberal causes. From June 2012 through June 2013, the group received $500,000 each from the Advocacy Fund and the Trust for Energy Innovation.
The Advocacy Fund, formerly the Tides Advocacy Fund, is a key backer of liberal nonprofits across the country, distributing $11.8 million in grants in 2013. It currently funds groups engaged in promoting immigration reform, increasing worker protections, reforming chemical safety laws and increasing investment in the solar energy industry. The Advocacy Fund did not respond to a request for comment.
The newer Trust for Energy Innovation, which also did not respond to a request for comment, sent out $12 million from its inception in 2011 through May 2013, and its recipients included such traditionally Democratic environmental groups as the League of Conservation Voters and the Sierra Club. The trust has also made grants to conservative organizations like YG Network, a nonprofit closely connected to former House Majority Leader Eric Cantor (R-Va.).
The Advocacy Fund and the Trust for Energy Innovation are both 501(c)(4) nonprofits, like Citizens for Responsible Energy Solutions, and similarly do not disclose the actual humans or corporations funding them.
James Dozier, president of Citizens for Responsible Energy Solutions, said in a statement to HuffPost that his group has received funding from 800 donors and backing from more than 5,000 "conservative activists."
"CRES was founded with a commitment to conservative, free market solutions to America's energy challenges and we will continue to advance that mission," Dozier said.
In last year's elections, Citizens for Responsible Energy Solutions wound up spending $1.5 million on direct electoral efforts to support three establishment Republicans -- Alexander, Sen. Lindsey Graham (S.C.) and Rep. Mike Simpson (Idaho) -- against tea party primary challengers and five others -- Sen. Susan Collins (Maine), Rep. Joe Heck (Nev.) and House candidates Barbara Comstock (Va.), Carlos Curbelo (Fla.) and Richard Tisei (Mass.) -- in general election races against Democrats. Except for Tisei, all these candidates won in November.
The grants by the Advocacy Fund and the Trust for Energy Innovation to affect GOP primary politics highlight the way that outside interest groups can influence elections with little disclosure before voters go to the ballot box.
"This perfectly illustrates the problem that you have an organization that is running ads in a campaign and voters don't know who is behind it," said Bill Allison, editorial director for the Sunlight Foundation, a pro-transparency nonprofit that tracks nonprofit political spending.
Equally important, the blurring of liberal-conservative lines is a reminder of how American business pursues its ends all along the political spectrum.
Dozier, the Citizens for Responsible Energy Solutions president, did not respond to questions regarding a previous statement by the nonprofit that it received no funding from donors involved in the energy industry.
In August 2014, group spokesman Christopher Maloney had told The Commercial Appeal of Memphis, Tennessee, that the nonprofit "has no connections, formally or informally, with any specific energy industry."
But the board of the Trust for Energy Innovation includes Reuben Munger. Munger, who is also a board member at the League of Conservation Voters, leads Vision Ridge Partners, a venture capital fund directly invested in alternative energy companies that gain from federal support -- of the kind backed by Citizens for Responsible Energy Solutions.
Vision Ridge Partners holds investments in solar companies like Sungevity, Mercatus and GSSG Energy, which benefit from federal tax credits; transportation companies like the battery-powered bus maker Proterra, which receive federal grants from the Federal Transit Administration; and energy-efficient product companies like Indo Windows, whose business is boosted by federal tax credits for the installation of energy-efficient windows and other materials. Calls to Vision Ridge Partners were not answered.
Citizens for Responsible Energy Solutions has chosen to support environmentally aware Republican senators. Alexander, Graham and Collins were among just five GOP senators backing a measure that would have acknowledged that human activity is causing global climate change.
Those three senators also received support from more well-established environmental groups like the League of Conservation Voters, which backed Collins' campaign, and the Environmental Defense Action Fund, which spent nearly $250,000 to help Alexander. Graham was one of the few Republicans involved in talks over cap-and-trade legislation to control greenhouse gas emissions.
Even so, Alexander, Collins and Graham have also called for more oil and gas drilling and support construction of the Keystone XL pipeline. The same is true of the four Republican House candidates that Citizens for Responsible Energy Solutions helped elect in 2014.
Aside from intervening in elections to push establishment Republicans, Citizens for Responsible Energy Solutions has also registered to lobby on energy issues, using lobbyists from McDonald Hopkins and Crossroads Strategies. In 2013, that effort included McDonald Hopkins' Jennifer LaTourette, wife of former Rep. Steve LaTourette (R-Ohio), a central player in the anti-tea party effort from his position as head of the moderate conservative Main Street Partnership.
Earlier in 2014, Sen. Rob Portman (R-Ohio) gave opening remarks at a panel discussion hosted by Citizens for Responsible Energy Solutions. Following the election, the group presented Sen. Kelly Ayotte (R-N.H.) and Rep. Chris Gibson (R-N.Y.) talking about the need for free market solutions to advancing alternative energy. Both Ayotte and Portman are up for re-election in 2016.
Before You Go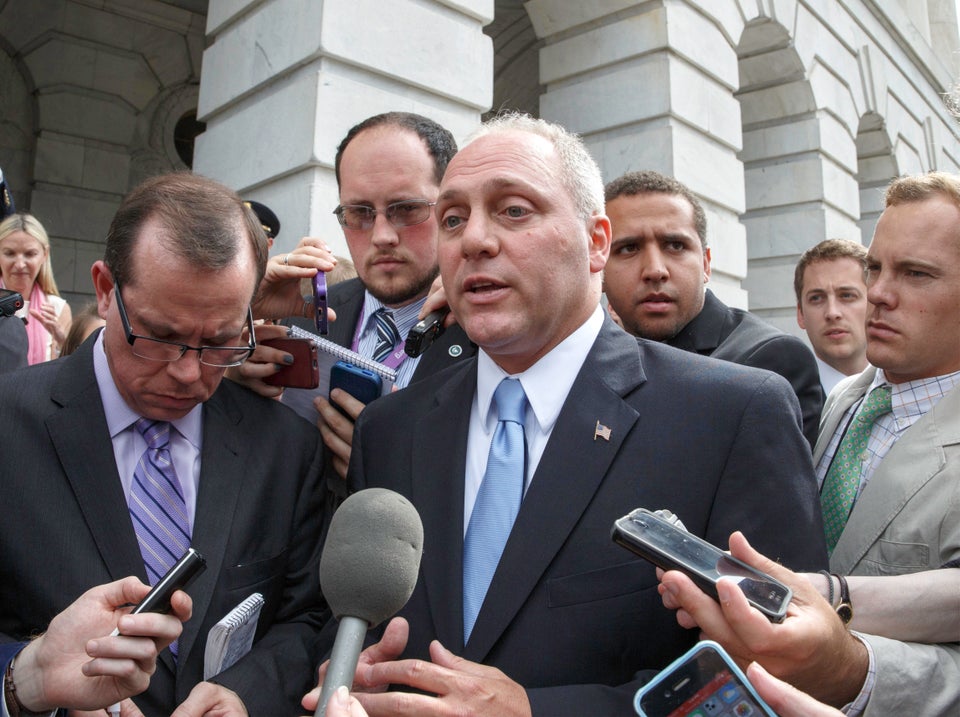 Impeachment Claims
Popular in the Community