DES MOINES, Iowa -- Republican presidential candidates John Kasich, Chris Christie and Carly Fiorina made it clear Monday night they will not sign a joint letter to TV networks outlining conditions for their participation in upcoming Republican debates. Their decisions followed an announcement from Donald Trump's campaign Monday afternoon that the business mogul turned presidential candidate would negotiate independently with the TV networks hosting the debates.
Less than 24 hours after campaigns met in Washington to discuss proposing debate changes, the Republicans' unified effort began to deteriorate.
"We are declining to sign the letter," John Kasich spokesman Chris Schrimpf told The Huffington Post. "We're happy the group decided to agree with us to not alter the Fox debate. As the governor of Ohio he is used to answering tough questions all the time."
The campaigns' push comes after the widespread unhappiness with how CNBC moderated and produced the most recent Republican primary debate.
During a campaign stop in Des Moines, Iowa, on Monday, Kasich discussed his frustration with the debate process.
"Isn't it a great way to pick a president?" Kasich said to a crowd of Nationwide Insurance employees. "Explain your plan to fix the healthcare system in 30 seconds."
Kasich made it clear he wasn't as outraged as some of the other candidates about the previous debate, acknowledging that he hadn't even discussed the meeting that occurred in Washington over the weekend with his campaign representative who attended.
"I haven't really given it any thought. That's all process. Other people think about that, I don't," Kasich said in response to a question from a reporter asking about changes the Ohio governor would like to see made to the debate process.
Fiorina's campaign didn't even attend the meeting in Washington on Sunday night. Her campaign shared an email from her communications director sent to Ben Ginsberg, the lawyer conducting the meeting, which explained the debates are "an important chance for voters to see conservative candidates under pressure and time. We have consistently and successfully discussed our concerns with the networks and the voters – and not behind closed doors like the political class seems to like to do." The Fiorina campaign encouraged other campaigns to do the same.
The Chris Christie campaign will not sign the letter either, a move anticipated by his remarks this weekend in Iowa. Speaking to reporters after the Iowa Republican Party Growth and Opportunity party at the Iowa State Fairgrounds on Saturday, Christie said he did not agree with the Republican National Committee's concern over February's scheduled NBC debate, which the party suspended on Friday.
"Whatever debate they set up, I'll show up and I'll answer the questions that get asked," Christie said. "If I think it's a dumb question like the other night on fantasy football, I'll say it's a dumb question. I'm not worried about this nearly as much as the other guys."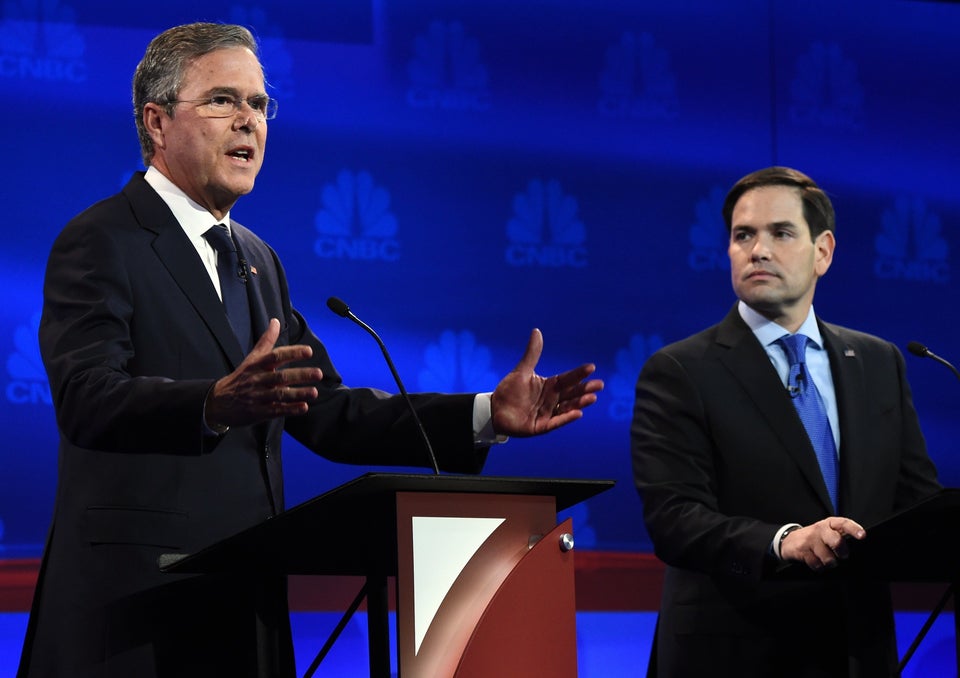 Moments From The CNBC Republican Debate
Popular in the Community