WASHINGTON -- The GOP presidential candidates will face off Thursday in their final debate before next week's Iowa caucuses -- this time, without Donald Trump.
Fox News, which is hosting the event, announced on Tuesday which candidates made the cut for the primetime debate, which will begin at 9 p.m. EST.
Trump's campaign manager Corey Lewandowski confirmed to the Washington Post on Tuesday that the GOP front-runner is "definitely not participating in the Fox News debate."
In a statement, the campaign announced that Trump will hold his own separate event in Iowa to raise money for wounded veterans.
"Like running for office as an extremely successful person, this takes guts and it is the kind of mentality our country needs in order to Make America Great Again," the campaign said.
Fox News issued a statement on Tuesday night that blasted the Trump campaign for making ridiculous ultimatums and threatening the reputation of anchor and debate moderator Megyn Kelly.
Earlier in the day, Trump had teased that he "most likely" would not participate in Thursday's main debate, stemming from his ongoing feud with Kelly.
At the network's last debate in August, Trump protested Kelly's questions about his sexism and misogyny and launched a series of offensive attacks against her, which included suggesting that she asked him pointed questions because of menstruation.
On Tuesday, the real estate mogul called Kelly "a third-rate reporter" and a "lightweight."
Responding to the controversy, Kelly criticized his decision to skip the debate.
"Trump is not used to not controlling things," she said. "But the truth is, he doesn't get to control the media."
In a shift from the last debate earlier this month, Sen. Rand Paul (R-Ky.) will be on the debate's main stage. Paul's flagging poll numbers dropped him to the "undercard" debate, which he chose to skip in protest.
Carly Fiorina, Rick Santorum, Mike Huckabee and Jim Gilmore will participate in Thursday's "undercard" debate, beginning at 7 p.m. EST. It's the first debate appearance for Gilmore since the very first GOP debate this summer.
This story has been updated throughout.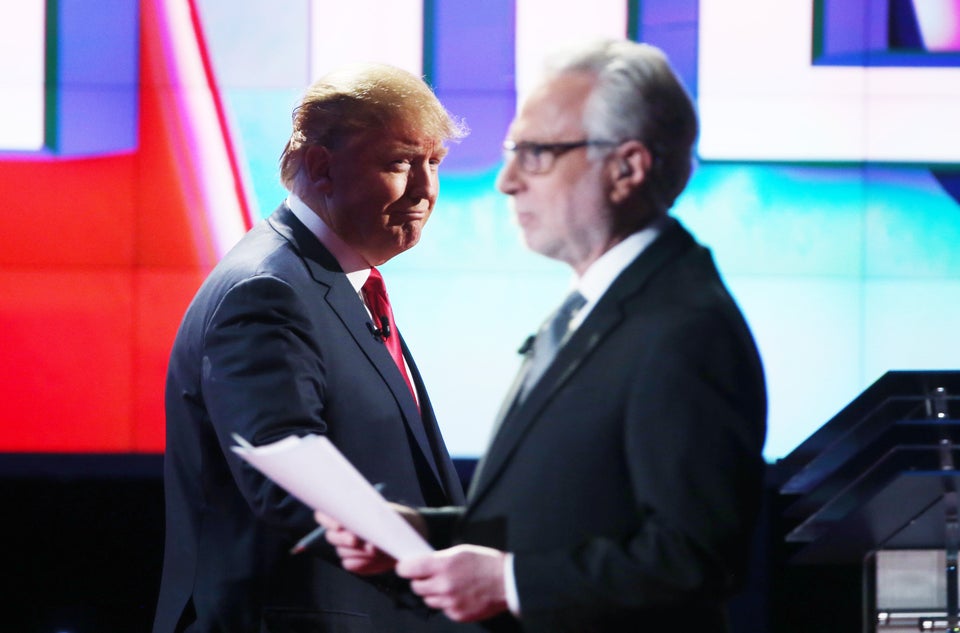 Last GOP Debate Of 2015
Popular in the Community