WASHINGTON, Aug 3 (Reuters) - Republican presidential candidates will test their messages in New Hampshire on Monday, with the exception of Donald Trump, in a pivotal week on the 2016 campaign trail that will be dominated by their first head-to-head debate on Thursday.
Fourteen of the 17 candidates are to face off in Manchester, N.H., for the Voters Issues Forum, a two-hour event at Saint Anselm College in which each candidate will be asked questions by a moderator based on a random draw.
Most of the leaders in the Republican field are to participate, including Jeb Bush, Scott Walker and Marco Rubio, but not poll leader Trump, who declared he would not attend in outrage over an editorial published by the Union Leader, the Manchester newspaper that is one of the sponsors of the event.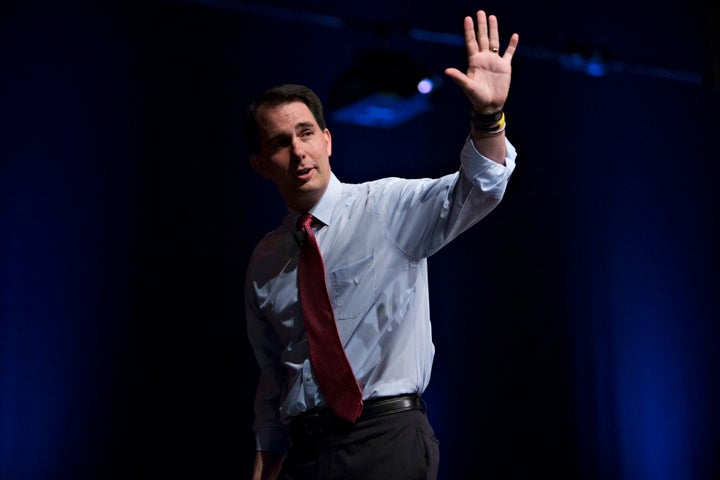 Others not planning to attend are former Arkansas Governor Mike Huckabee and former Virginia Governor Jim Gilmore, who just jumped into the race last week.
The event will serve as a way for each candidate to see how they do against each other ahead of the first official Republican debate of the 2016 season, on Thursday night in Cleveland.
The first debate has been controversial because under rules set up by the sponsor, Fox News, and backed by the Republican National Committee, only the top 10 candidates based on an average of recent national polls will be allowed on stage at the 9 p.m. event.
The remaining seven will face off earlier in the day, at 5 p.m., a time when far fewer viewers will be tuning in.
Sparks are already flying in anticipation of that event. Kentucky Senator Rand Paul, expected to be one of the top 10, told CNN on Friday that Trump's rise to the top of the polls reflected a "a temporary sort of loss of sanity, but we're going to come back to our senses and look for someone serious to lead the country at some point."
South Carolina Senator Lindsey Graham, not in the top 10, said he would be participating in what he called the "happy hour debate."
"You've got the Donald Trump debate. Everybody's going to be, 'How will he perform? What will he say?' Well, when I'm in the first debate, which is the 'happy hour debate,' at five o'clock, start drinking. By nine o'clock, Donald may make sense to you, if you drink enough," he told NBC News.
(Reporting By Steve Holland; Editing by Andrew Hay)
Popular in the Community