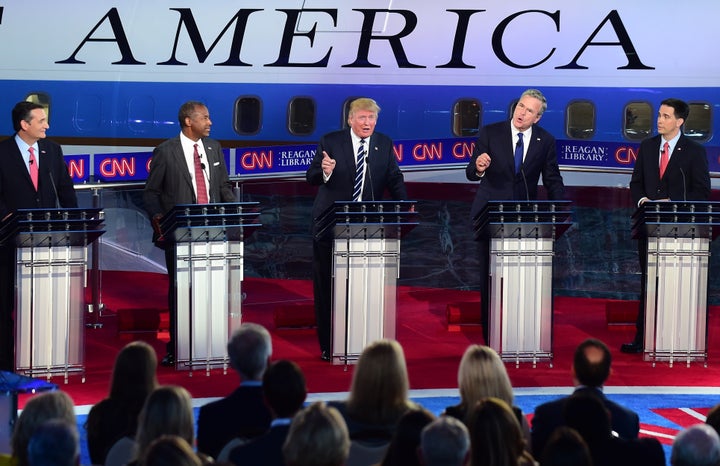 Republican presidential candidates didn't have anything positive to say about the first Democratic presidential debate in Las Vegas on Tuesday night.
Former Arkansas Gov. Mike Huckabee live-tweeted the debate, mainly focusing his criticism on Hillary Clinton for her use of a private email server when she was secretary of state. But in one tweet, he used a controversial analogy to attack Sen. Bernie Sanders (I-Vt.).
Former Florida Gov. Jeb Bush said Clinton would take the country down the wrong path and that Democrats were simply "running for Obama's 3rd term."
"If you think this country is on the wrong track, Hillary Clinton just told you she has no interest in changing direction. I sure will," he tweeted.
Real estate mogul Donald Trump, who is currently the front-runner for the GOP nomination, also live-tweeted the debate and made his voice heard.
"This is not a great debate -- a little sad!" he noted.
But the reality television star made it clear that CNN, which was hosting the debate, was missing something of his caliber.
Sen. Rand Paul (R-Ky.) attacked Clinton over her record as secretary of state in the wake of the collapse of Libya, tweeting that "Hillary's war in Libya has only led to complete & utter chaos."
Sen. Lindsey Graham (R-S.C.) couldn't even bring himself to finish watching the entire two-hour event.
Louisiana Gov. Bobby Jindal said on Twitter that a clip from the movie "Billy Madison" best summed up his thoughts. In the clip, a debate moderator reprimands the main character for giving a particularly obtuse answer.
Ohio Gov. John Kasich said it was "all talk and no calls for action" at the Democratic presidential debate, before reiterating his call for a no-fly zone in Syria.
For the latest updates on tonight's debate, visit our liveblog.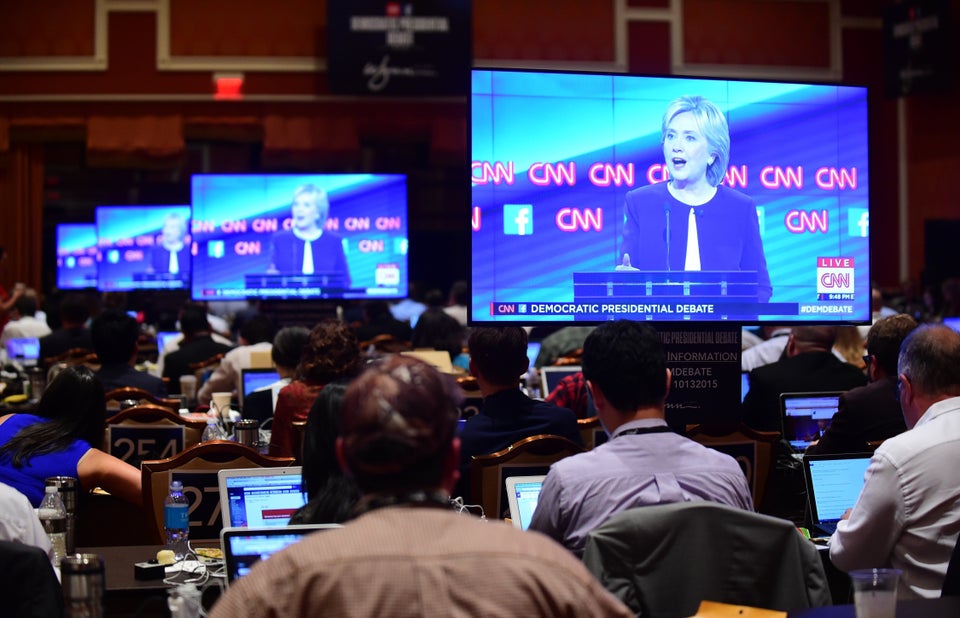 Democratic Debate 2016
Support HuffPost
The Stakes Have Never Been Higher
Popular in the Community