In a press conference call Thursday, the chief counsel and the communications director for the Republican Party warned Wisconsin voters that registering to vote could expose them to identity theft, citing the criminal records of seven workers among the hundreds employed there by a national registration-gathering group. The McCain spokesmen sounded the alarm even though they admitted to reporters, later in the same call, that they are aware of no such identity theft having actually occurred either this year or in the past.
The call took place just hours after news of a new poll showing Barack Obama widening his lead in that swing state, and as word spread that the McCain campaign is conceding Michigan's 17 electoral votes to Obama in order to redirect those resources to other states, including Wisconsin (h/t Kos).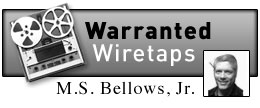 In the call, Republican National Committee Chief Counsel Sean Cairncross and Communications Director Danny Diaz highlighted an Associated Press report that the nonprofit engaged in voter registration efforts, the Association of Community Organizations for Reform Now ("ACORN"), had hired seven former felons as employees.
Diaz suggested that the use of former criminals to gather voter registrations created the risk of identity theft, claiming to be aware of "numerous instances" where citizens' personal information had been "misused" in the past by ACORN:
"This is consistent with what we have seen across the country. This group is engaged in voter registration fraud. This is a group that hires convicted criminals, delinquents, puts them on the street so that they can obtain personal information about voters. We have seen certainly numerous instances where that information is misused and, you know, citizens are negatively impacted and affected, and I think it's important to note that this certainly is a Democrat-leaning group."
Later in the call, I asked Diaz to clarify whether his concern was that registration gatherers would commit identity theft; he answered, "identity theft, I think that is absolutely a concern." However, when pressed by Joy Reid of the South Florida Times and reidreport.com, Diaz admitted he was aware of no actual instances of identity theft by the group or its employees, either in this or previous elections:
Reid: "Can you cite any actual instances, because this is something we've heard in multiple cycles, can you cite any instances of people who were working for ACORN being convicted of identity theft?"

Diaz: "No, I can't tell you an instance of identity theft."
Fuller audio of question and answer here:
The absence of any actual instances of identity theft is a fairly strong indication of the safety of voter registration, since ACORN claims to have registered 1.15 million new voters nationwide in 2008 alone.
In an email to me earlier today, ACORN's national Communications Director, Charles D. Jackson used redemptive terminology to explain why the group had hired some workers with criminal records:
"ACORN employs a dedicated staff of hard working citizens from the communities which we serve.... As a rule, ACORN doesn't discriminate against former felons who have completed their sentence and served their debt to society. ACORN believes in second chances when earned."
The legality of deputizing ex-felons to collect registrations also was in question during the call. In his email, Jackson indicated that all of the former felons -- like all its other registration gatherers -- were deputized to collect registrations, not by the group, but by the Milwaukee Elections Commission, which reportedly believed doing so was legal so long as they were no longer on probation or parole. According to Jackson, Wisconsin law reinstates the voting rights of felons who have completed their sentences, and allows any voter to be deputized to gather registrations.
On Thursday's call, the Republican spokesmen asserted that the state Government Accountability Board (G.A.B.), which oversees elections, had issued a memorandum indicating that it would be illegal for ex-felons to collect voter registrations. However, during the Q&A, Scot Ross of the OneWisconsinNow blog disagreed with them, indicating that the memorandum was prepared by lower-level staffers and had not been adopted by the G.A.B.
Even if the seven ACORN workers in Milwaukee were inclined to engage in identity theft, the statistical chance of a voter providing personal information to a convicted felon would seem to be low. According to ACORN, the group hired 220 registration workers in Milwaukee alone; those workers registered over 31,000 new voters in Milwaukee this year. And, according to ACORN, its voter registration efforts in Milwaukee itself ended before this issue arose.
The Republican effort to cast doubt over the legitimacy and safety of ACORN's methods are just one of many intense voter-registration and election-law battles currently underway in Wisconsin. On September 10, Wisconsin Attorney General J.B. Van Hollen -- who also is the co-chair of the McCain-Palin campaign in Wisconsin -- filed suit to force the G.A.B. to cross-check all new voter registrations against an independent government database based on drivers license records, even though the G.A.B. had found that the state's "exact match" computer system was unreliable. A G.A.B. press release responding to the lawsuit stated:
"In its deliberations, the Board was concerned about preliminary data that
showed more than a fifth of voters' data mismatched due to variations in names,
differing data entry standards, or typographical errors. A check conducted of GAB members' data resulted in four of six Board members' information mis-matching."
Earlier today, Robert Chappell of the Madison Isthmus reported that Van Hollen himself may be barred from voting under the rules he is trying to enforce, since his name is spelled differently in the two databases.
Partisan politics may be playing a role in the Attorney General's lawsuit, which if successful would have the practical effect of disenfranchising many new voters (who trend toward Obama). Van Hollen initially denied coordinating with the Republican Party on the lawsuit, claiming it was a non-political effort to prevent voter fraud. However, both the Wisconsin Republican Party chair and a Department of Justice attorney involved with the suit later came forward to dispute that claim, saying the Attorney General's office had extensive discussions with Republican Party operatives before the suit was filed. Indicating the potential significance of the "exact match" issue, last week the two major political parties and three labor unions were allowed to join the lawsuit.
Other election-related battles underway in Wisconsin include questions about faulty absentee ballot applications allegedly mailed by Republican operatives, primarily to Democrats; criminal investigations of twelve voter registration workers that ACORN itself referred to prosecutors after an internal fraud-prevention system flagged them; and another investigation of workers for another organization, the Community Voters Project.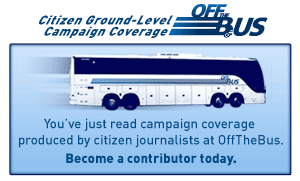 Calling all HuffPost superfans!
Sign up for membership to become a founding member and help shape HuffPost's next chapter