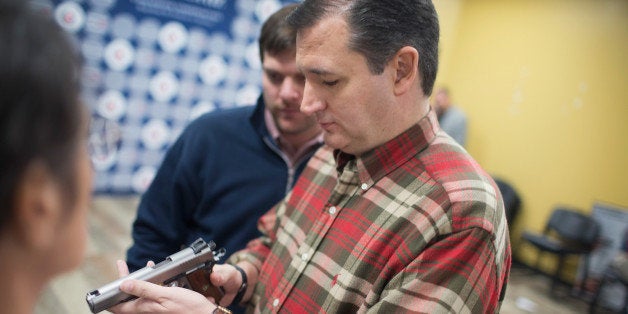 Dear Distraught Citizens of [blank],
I was deeply saddened to learn of the mass shooting in your fine community. I want you to know that the victims, their families, the brave first responders and, indeed, your entire community are in my thoughts and prayers after this senseless shooting at your town's [school/movie theater etc.] I assure you that I will send a nice comforting tweet to that effect, but after that I will do absolutely nothing to change the conditions that led to this latest mass shooting.
I will, however, admonish the President for politicizing this tragedy by bringing up the issue of gun control and, to the extent that the shooter comes from anything other than a White Judeo-Christian background, I will demand that the President use magic words like "Radical Islam" or whatever else might be appropriate to inflame the xenophobia my party so diligently fosters.
To the extent that I actually do something on the rare occasions that I find myself on the floor of the Congress I was elected to serve in, it will be to exploit the intense coverage of this event as cover to do something truly heinous like voting for the 60th time to repeal Obamacare or defunding Planned Parenthood (since I am part of the Bullets and Babies Pro-Life Caucus).
If you live in a jurisdiction, such as California, I will highlight the strict gun control laws in place in your state or city, purposely overlooking various loopholes in your state's laws or the free availability of guns in border jurisdictions. I also will overlook the effectiveness of certain state and federal gun control efforts and painstakingly look into the camera and say something like "you can't eradicate evil by legislation".
In addition, should I be on a program discussing reasonable measures that could be taken to reduce the likelihood or extent of carnage that occurs in these incidents, I will simply declare that the Democrats really just want to take your guns and send you all to FEMA camps.
Now I can appreciate the deep sorrow and anguish you must be experiencing over the death of your loved ones. I may say something invoking the potential of their extinguished life, such as "we did not just lose our friends and loved ones today, but we lost our future". In reality, however, the potential I am most concerned with is that of my own reelection.
Having been elected from one of many gerrymandered districts that overstates my party's popularity, I simply cannot afford to cross the National Rifle Association and its lobbyists. I know most Americans support reasonable gun laws, but most Americans do not reside in my district or give to my campaign.
That is why I proudly support arming almost anyone, even criminals and the sale of cop killing bullets since that is what freedom is all about and shows how we as Americans value life.
So please accept my ever so sincere condolences and thank you for your inexplicable passivity in not wanting to throw the lot of us out.
Calling all HuffPost superfans!
Sign up for membership to become a founding member and help shape HuffPost's next chapter