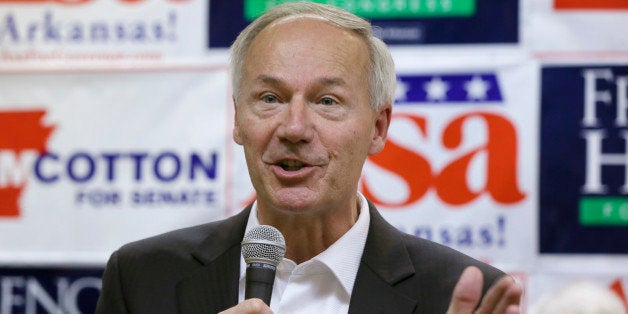 The Republican wave at the polls Tuesday didn't just give the GOP more power to obstruct Obamacare in Congress and block Medicaid expansion in more than 20 states. It also could jeopardize health benefits already extended to Americans living near the poverty level.
Republican governors will replace Democrats in four states -- Arkansas, Illinois, Maryland and Massachusetts -- that have expanded Medicaid under the Affordable Care Act. And the Republican succeeding Arizona Gov. Jan Brewer (R) is dubious about that state's expansion.
Heading into Election Day, advocates for more Medicaid were hopeful that Democrats would win gubernatorial races in Florida, Maine, Wisconsin and other states where Republican governors have blocked the policy, leaving millions uninsured. Instead, the only place where the tide could turn in favor of Medicaid expansion, which the Supreme Court made optional for the states in 2012, is Alaska. The race there remains undecided between independent Bill Walker, who supports the policy, and Gov. Sean Parnell (R).
Moreover, the new Republican governors in Arizona, Arkansas, Illinois, Maryland and Massachusetts will have the power to threaten health coverage for hundreds of thousands who have enrolled in expanded Medicaid. None has publicly threatened to do so, but the program has become more vulnerable in those states. Here's what the governors-elect have said about Medicaid.
Ducey isn't making noise about undoing the expansion, but he wants the state to seek federal approval to alter the program, including adding a requirement that beneficiaries deposit money in health savings accounts. Ducey has also vowed to constrain Arizona's spending on Medicaid as federal funding for the expansion drops from 100 percent through 2016 to 90 percent by 2022.
I will lead the effort to negotiate a Medicaid waiver for Arizona and to protect our state from Obamacare, one of the worst laws ever signed by any American president. ... The expansion of Medicaid as part of Obamacare receives significant federal money ... for the first three years. After that the rules will change, and Arizona taxpayers may need to pay considerably more. As governor I will prepare for all scenarios, and I will not allow a massive new entitlement to grow into a huge financial burden for future generations of Arizonans. We will keep a lid on health care costs, period.

Arkansas led the nation in creating an alternative model for expanding Medicaid that uses private insurance plans to provide health coverage. Gov. Mike Beebe (D) devised the so-called private option with the GOP-controlled state legislature. More than 200,000 people enrolled in Arkansas, and states with Republican governors like Ohio and Pennsylvania adopted similar policies. But the private option was nearly defunded this year because Arkansas law requires spending bills to receive a 75 percent vote in both houses of the legislature.
After Hutchinson's gubernatorial victory on Tuesday and gains by Republicans in the state legislature, winning that 75 percent will be even harder next year. Hutchinson has said he wouldn't have signed the bill creating the private option had he been governor at the time, but he has stopped short of calling for its repeal. Here's what he said in March after the legislature voted to keep the program alive:
Ultimately, I would have designed the health care plan for Arkansas differently. But as Governor, I will inherit the decisions the Governor and General Assembly made in the fiscal session. ... I view the Private Option as a pilot project; a pilot project that can be ended if needed. As Governor, I will assess the benefit of the Private Option and measure the long-term costs to the state taxpayers. As Governor, I will weigh the cost and benefits of the program and determine whether the program should be terminated or continued.
Rauner's position on the Land of Lincoln's Medicaid expansion, which has covered nearly 470,000 people, is clear: He's not going to fight the Democratic-controlled legislature over it, even though he wouldn't have adopted it in the first place.
I would not have accepted expansion of Medicaid. ... It's been done now and I'm not advocating a rollback. But what I am advocating and always have and always will is we've got to restructure Medicaid in Illinois. It is filled with waste and fraud.
Hogan's stance on the Medicaid expansion is difficult to parse, and his campaign didn't immediately respond to an email requesting clarification. Although he hammered his Democratic opponent, Lt. Gov. Anthony Brown, over Maryland's botched health insurance exchange, Medicaid expansion -- which has covered about 377,000 Marylanders -- wasn't a notable issue during the gubernatorial campaign. Hogan also faces a Democratic-led state legislature.
In an October interview with the Washington Times, Hogan seemed to indicate that he won't pick a fight over Medicaid:
He said that trying to take on Medicaid or powerful labor unions, as Republican governors have done in other states, would be a "fool's errand."

"We're going to try to win the battles we can win. That's tough enough as it is," said Mr. Hogan. "It's baby steps in Maryland."
Charlie Baker, Massachusetts
Baker, a former health insurance executive, is one of the many, many Bay Staters frustrated by the bungled marriage of Massachusett's pre-Obamacare health care reforms with the federal Affordable Care Act. Problems included a poorly functioning website and people forced to accept temporary coverage under government programs instead of the private insurance they wanted. The issue of Medicaid expansion, however, wasn't part of Baker's platform, and his campaign didn't immediately reply to an email requesting comment.
Baker has pledged to cut the Massachusetts health care program loose from Obamacare. But given that generous Medicaid coverage was available in the state before the Affordable Care Act, scrapping the expansion would seem incompatible with protecting the program signed by then-Gov. Mitt Romney (R) in 2006. Moreover, the state legislature remains in the hands of Democrats.
Massachusetts should be able to return to its own system that worked and as governor Charlie will aggressively pursue a waiver for Massachusetts from the ACA.
To date, 27 states and the District of Columbia have adopted the Medicaid expansion under Obamacare, which makes Medicaid available to anyone who earns up to 133 percent of the federal poverty level -- or about $15,300 for a single person.
CORRECTION: An earlier version of this story misstated how much a single person making 133 percent of the federal poverty level earns. The correct figure is about $15,300.
Before You Go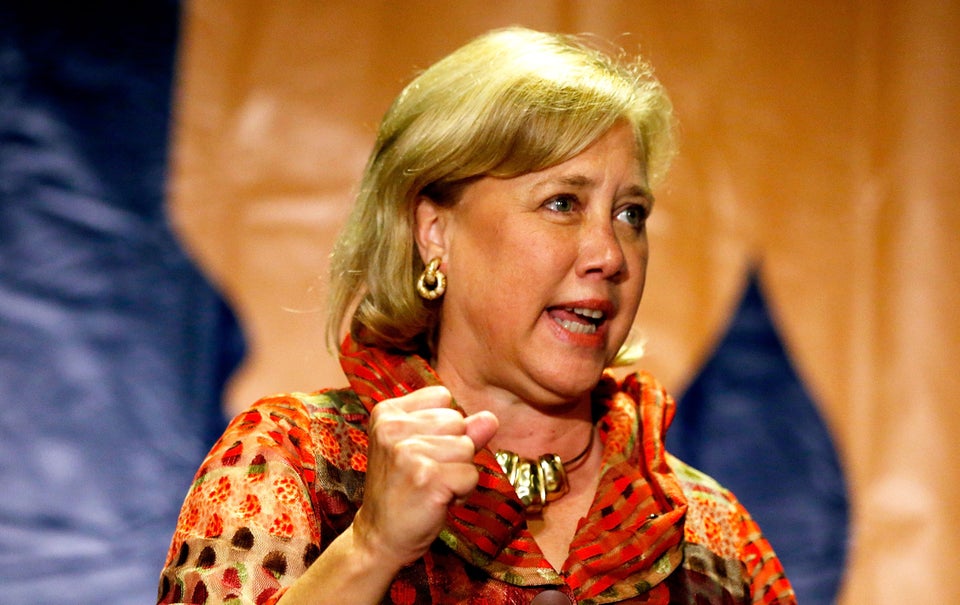 2014 Election Results: Winners & Losers
Popular in the Community