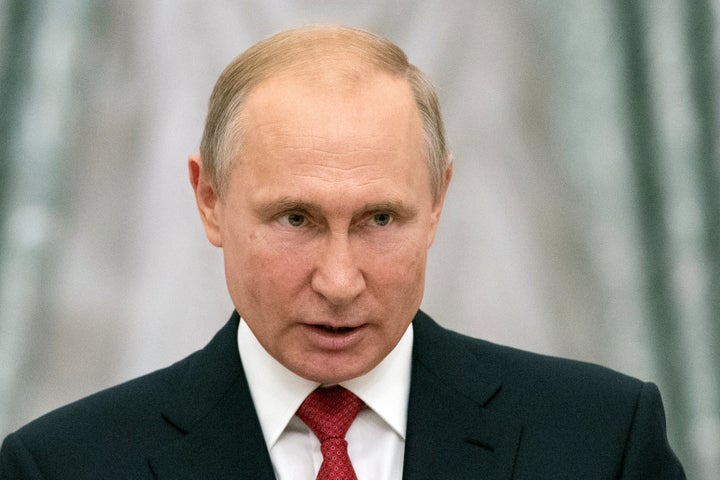 Pennsylvania state Sen. Scott Wagner, the Republican candidate to unseat Gov. Tom Wolf (D) in the Keystone State, joked Friday that the Russian government would help him win this November.
In a recording obtained by the Pennsylvania Democratic Party and provided to HuffPost, Wagner is heard cracking the joke to a crowd in Wyomissing, Pennsylvania.
"By the way, the Russians are going to help me with Tom Wolf," Wagner says, prompting a round of laughter and applause from the audience. "If I have to use Paul Manafort, I will."
Indictments in February arising from Robert Mueller's investigation into 2016 U.S. election interference suggest that Russia instigated a coordinated campaign of "information warfare" to assist Donald Trump's campaign. Its targets included the Democratic National Committee, the Democratic Congressional Campaign Committee and various other liberal groups and aides for Democratic nominee Hillary Clinton's presidential campaign.
Manafort, a longtime Washington lobbyist who was Trump's campaign manager from June through August 2016, is under indictment for a number of charges related to his work on behalf of the largely pro-Russian government of Ukrainian President Viktor Yanukovych, who was ousted in 2014.
While the recording indicates that Wagner made the comments in jest, his remarks do recall Trump's exhortation to Russia to hack a private server Clinton used when she was secretary of state.
"Russia, if you're listening, I hope you're able to find the 30,000 emails that are missing," Trump said during a press conference on July 27, 2016. "I think you will probably be rewarded mightily by our press."
According to Mueller's indictments, Russian hackers began to spearfish Clinton campaign officials to gain access to their private digital information that very evening.
The Wolf and Wagner campaigns did not respond to HuffPost's requests for comment.