The Republican health care bill passed by the House of Representatives on Thursday breaks President Donald Trump's promise not to cut Medicaid.
Trump first touted his opposition to Medicaid cuts in May 2015, shortly before formally announcing his presidential candidacy (and while taking a shot at GOP rival Mike Huckabee):
Speaking at a campaign event the following month, Trump vowed to "save Medicare, Medicaid and Social Security without cuts."
Republicans have long been more openly hostile toward Medicaid than toward Medicare and Social Security, which are universal programs with strong middle-class support. But politically speaking, Trump may have been onto something when he distinguished himself from the GOP pack by proclaiming his opposition to cutting Medicaid as well.
The low-income health insurance program provides benefits to 11 million low-income seniors and people with disabilities who also receive Medicare coverage. It's the largest source of funding for long-term care ― including nursing home care ― paying for more than half of those services in 2013. What's more, over 37 million children receive their health insurance through Medicaid.
Now, Trump is going back on his campaign promise. He's backing House Republicans' bill to replace Obamacare ― which reduces Medicaid spending by $839 billion over the next 10 years. After an earlier version of the legislation collapsed in March, it has been amended to appease conservative hardliners who demanded fewer protections for sick people, while the Medicaid cuts remain intact.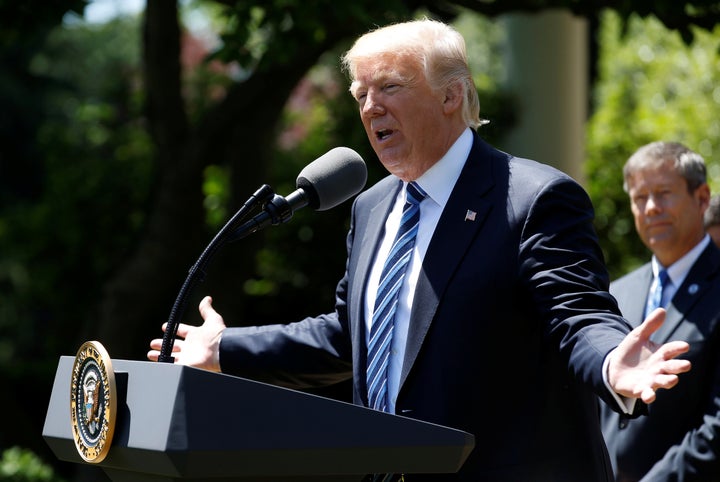 The Medicaid reductions come from two provisions in the bill. The first would effectively undo the expansion of Medicaid under Obamacare, which provided insurance coverage to millions of low-income Americans who weren't previously covered. The second risks shifting massive new costs onto states by capping Medicaid payments per recipient.
As a result of the proposed Medicaid cuts and the GOP bill's elimination of the individual insurance mandate, 14 million fewer people would be enrolled in Medicaid by 2026, according to the nonpartisan Congressional Budget Office.
The per-capita spending caps would have a particularly devastating impact on access to Medicaid. Health care costs are projected to quickly exceed the new limits, forcing states to find ways to make federal funding go further. They would likely have to provide less comprehensive benefits or tighten eligibility for those savings to materialize, either weakening low-income Americans' coverage or depriving them of it altogether.
The White House told HuffPost that the Medicaid caps do not amount to cuts. The caps rise at a rate that would accommodate Medicaid's growth rate in the past 15 years, according to a spokesman.
Yet according to an analysis by the Center on Budget and Policy Priorities, a liberal think tank, "Along with those [11 million people] who've gained coverage under the Medicaid expansion who would lose it, the remaining 63 million children and families, seniors, and people with disabilities who rely on Medicaid today would face the significant risk of ending up uninsured or losing access to needed care."
The influential seniors group AARP, which has 38 million members age 50 or older, is emphasizing the Medicaid cuts in its push to defeat the House bill.
"We will also be focusing on the people who will be affected by the unprecedented amount of potential cuts in Medicaid; the over $800 billion in cuts are nearly a quarter of the program," AARP legislative policy director David Certner said on a call with reporters.
Before You Go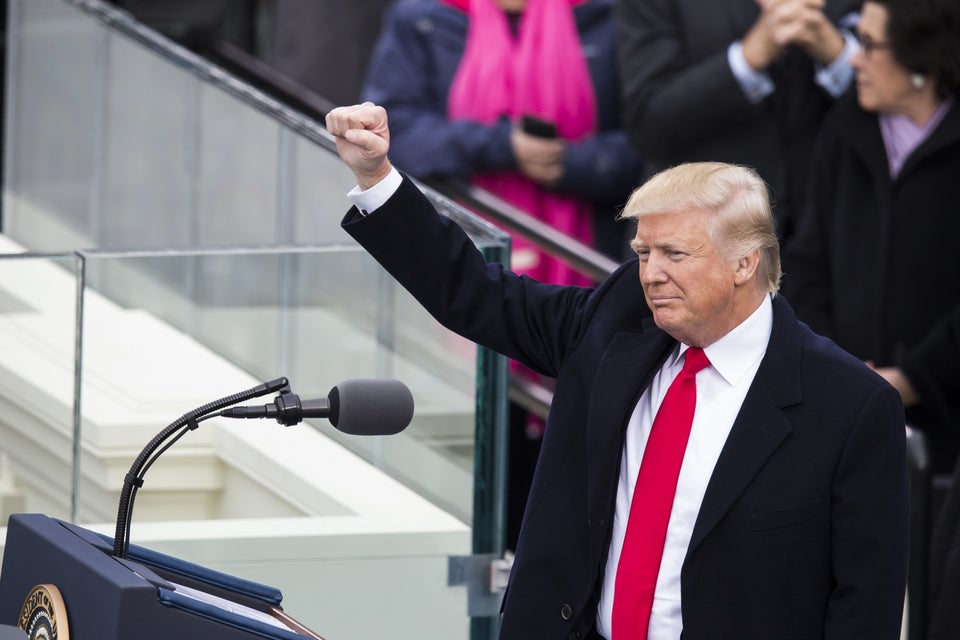 Best Photos From Trump's First 100 Days
Popular in the Community