A Republican congressman did not throw away his shot when he called out his Senate counterparts for their lack of "courage" in the ongoing failure to pass health care legislation.
In a local radio interview last Friday, Rep. Blake Farenthold (R-Texas) took particular issue with the GOP women who didn't get the job done. Or as he described them ― wait for it ― "some female senators from the Northeast" who opposed the legislation.
Farenthold suggested he would have challenged them to a duel — if only they were men.
"If it was a guy from south Texas, I might ask him to step outside and settle this Aaron Burr-style," he said.
Presumably Farenthold was referring to Republican Sens. Susan Collins (Maine), Lisa Murkowski (Alaska) and Shelley Moore Capito (W.Va.), whose opposition to the Senate health care bill effectively stopped it in its tracks last week. Only one of them, Collins, actually hails from the Northeast.
Spokespeople for Collins, Murkowski and Capito did not immediately return HuffPost's requests for comment.
"Did you see the one who challenged me to a duel?" Collins asked what appears to be subcommittee ranking member Sen. Jack Reed (D-R.I.).
"I know," he responded. "You could beat the shit out of him."
Collins went on to call Farenthold "so unattractive, it's unbelievable."
This story has been updated with remarks from Collins on Tuesday.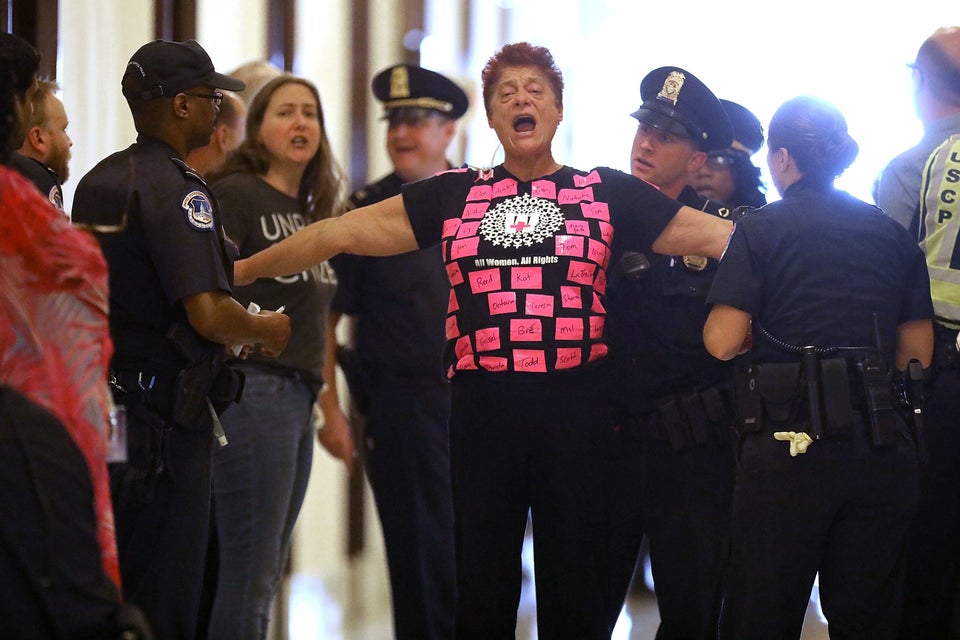 Health Care Protests At U.S. Capitol
Popular in the Community