It's almost as if the GOP doesn't like women very much.
The Republican health care bill, which narrowly passed the House on Thursday, would both increase the cost of having a baby and return the U.S. to the days when simply being a woman was considered a pre-existing condition ― meaning we could be charged far more than men for health care or simply denied coverage.
Meanwhile, a religious "liberty" executive order expected out of the White House this week would let companies opt out of covering birth control because of their religious beliefs.
"This is a coordinated attack on women's access to health care," said Rachel Easter, counsel on the reproductive rights team at the National Women's Law Center.
Lower-income women would especially bear the brunt of the GOP's bill, which also seeks to defund Planned Parenthood, where the majority of patients rely on public assistance for health care, writes HuffPost's Laura Bassett. The bill would also put work requirements into Medicaid, which would make it very difficult for women seeking to recover from childbirth-related complications.
Rolling back the Obamacare requirement that health insurers cover everyone, including people with so-called "pre-existing conditions," is particularly punishing.
Before the law passed in 2010, insurers could ― and did ― deny coverage to pregnant women, women with postpartum depression or women who experienced complications and injuries resulting from sexual assault, rape or domestic violence.
Sometimes they just charged women more for health insurance or sold plans that didn't include maternity care. It was common, for example, for a female nonsmoker to be charged more for health insurance than a man who smoked, according to a report from the National Women's Law Center.
Before Obamacare, 62 percent of people who bought their own insurance plans didn't get maternity benefits, according to data cited in The New York Times.
Back then, delivering a baby in the hospital cost between $32,000 and $52,000, Easter said, citing NWLC data. Now, your insurer covers these costs.
"Obamacare really made a difference in women's lives," she said.
An amendment added to the Republican bill would let states waive the requirement that insurers cover people with pre-existing conditions and allow states to decide what would be considered an "essential benefit," jeopardizing contraception coverage. Right now birth control is considered an essential part of preventive care.
And while the GOP is trying to make having a baby more expensive, they're also trying to make having an abortion more difficult. Vice President Mike Pence recently bragged about the administration's devotion to curtailing abortion access.
The abortion rate nationwide is at a historic low. Many attribute the drop to Obamacare's expansion of reproductive and preventive coverage.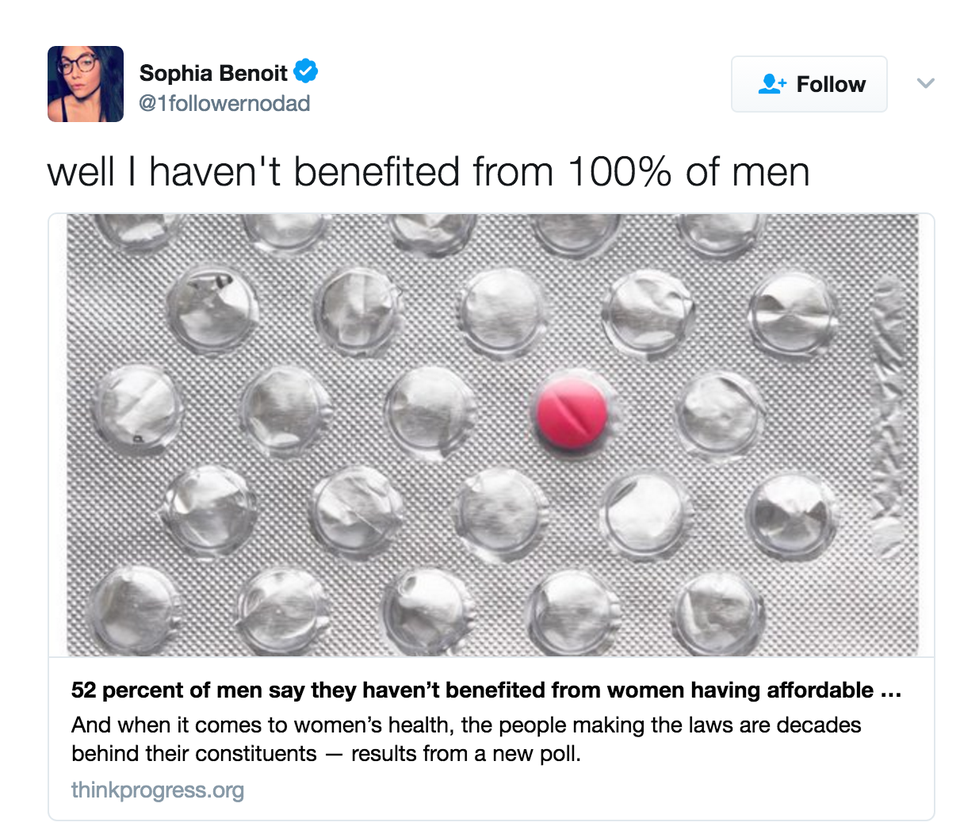 16 Women Respond To Men Who Don't Think They Benefit From Women's Birth Control Access
Popular in the Community