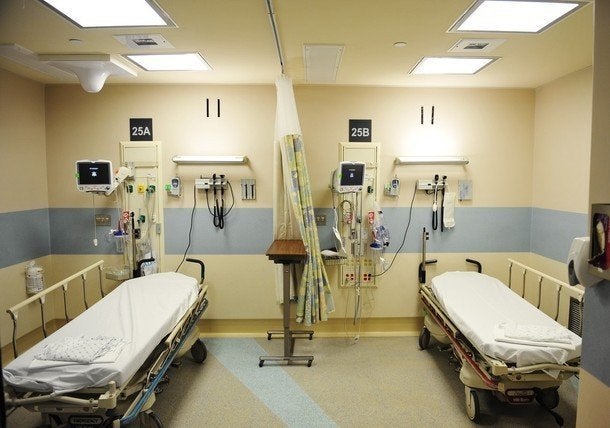 The Republican Party has a deal for you: Under the health care proposal the GOP released Wednesday, you are fully entitled to spend your own money in the free market to purchase health insurance, a chief backer of the plan, Sen. Richard Burr (R-N.C.), said Wednesday.
Under the rubric of choice, the plan treats employer-based health insurance as income and taxes a worker's benefits. If it costs an employer $12,000 to cover your health care, for instance, you'd be responsible to pay taxes on that $12,000 as if it were paid out to you.
To offset the tax, the plan provides a $5,700 tax credit. If a family doesn't have insurance, that money can be used to buy it. But Burr acknowledged that the credit would be far less than the roughly $12,000 cost of health insurance.
"If a family doesn't have health care coverage, has no employer-based health care, they get a $5,700 refundable credit to go out and construct their health care. That probably won't meet the equivalent of an FEHBP plan," Burr told reporters, referring to the Federal Employees Health Benefits Plan.
Patients then have a choice, said Burr. They can either choose a plan that doesn't cover much and has high deductibles, or they can buy a better one.
"It may be that those individuals who didn't have coverage before now construct a high-risk plan that they can access for $5,700, or construct a higher deductible or a higher co-pay than what they may have wanted to fit within the $5,700 window. Or they can put their own dollars in to raise the benefit level," said Burr.
The plan is called The Patients' Choice Act of 2009.
"This puts Republican ideas in the middle of the fight," said Rep. Paul Ryan (R-Wisc.). The employer-based system of health care, he said, is a "relic of the 20th Century." Notably, though, the bill's backers insisted that their package does not encourage in any way the dismantling of that system.
Sen. Lamar Alexander (R-Tenn.) dubbed it "a health care plan worthy of the party of Abraham Lincoln" and stressed that "not one dime" of federal money would be spent on the GOP plan.
That'll be true regardless, because the backers of the bill don't think it has a realistic chance of getting through a Democratic Congress. "We're not interested in engaging the committee process with this bill," said Burr, calling it "sort of useless" and suggesting that Democrats may be so impressed with the ideas in the plan that they adopt it themselves.
Calling all HuffPost superfans!
Sign up for membership to become a founding member and help shape HuffPost's next chapter